Heidi Colone
Commercial Lender/Business Advocate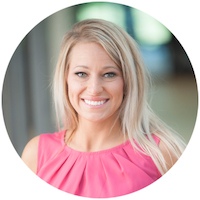 Heidi Colone has worked in the financial industry for over 10 years in various roles and business facets. Her expertise is providing innovative financial solutions for both businesses and consumers. She is inspired by cultivating relationships, which can develop into a valuable resource for members.
Her true passion is corporate social responsibility, providing betterment to our communities. She serves on the board for the Fort Wayne Base Community Council, Big Brothers Big Sister of Northeast Indiana, and the Community Foundation of Greater Fort Wayne Summit Initiative Foundation. She has also served for Young Leaders of Northeast Indiana (YLNI) as the Chair for 2014 "Let's Give Allen County" and Chair for the 2015 "My City Summit." She was also a "40 Under 40" award recipient in 2015.
Note: Electronic mail (email) is not secure. Any confidential or sensitive personal/business information should not be communicated in this manner.