James Cashman
Youth & College Manager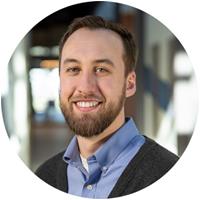 James Cashman is passionate about education. He started at 3Rivers in 2016, and has found joy in connecting students with their dream careers. In his role as Youth and College Advisor, he supports families as they plan for higher education and transition into the workforce.
Prior to coming aboard 3Rivers, James studied Spanish and Intercultural Studies at Indiana Wesleyan University, worked as a social worker in Kalamazoo, Michigan, and taught in Barcelona, Spain.
Outside the office, he serves on the board of directors at the East Wayne Street Center, a local education non-profit, and enjoys travel, languages, and reading.