Kraegen Crago
Lending Relationship Coordinators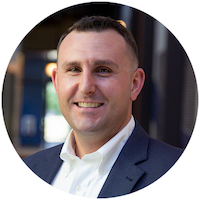 Our Lending Relationship Services is dedicated to helping our members with their money matters around the clock. Life's busy, and we know you're not always able to visit your 3Rivers branch when the need arises. This team exists to work with you remotely – via email, text, and phone – anytime, anywhere. Plus, we're available outside of normal business hours – during the evening and on weekends, too!
We're able to offer all of the financial solutions you'd expect to manage in a branch – including vehicle loans, personal loans, credit cards, lines of credit, home equity loans, and deposit account solutions. We also act as a connection to other areas at the credit union, like mortgages and investing. We bring 3Rivers to you, whenever you need us, wherever you are. For over five years, he has helped build and deepen relationships with our membership, assisting them with their overall financial needs.
We bring 3Rivers to you, whenever you need us, wherever you are.
Please select the loan type you're applying for below. From there, you'll be asked to complete a simple, three-step application process.
VEHICLE PERSONAL STUDENT REFI CREDIT CARDS CHECK STATUS
Note: Electronic mail (email) is not secure. Any confidential or sensitive personal/business information should not be communicated in this manner.