Nathan Gaier
Mortgage Loan Officer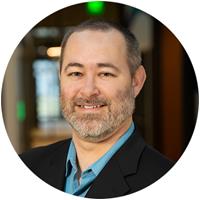 Northeast Indiana
Nathan Gaier graduated from Purdue University with a B.S. degree in Organizational Leadership & Supervision in 1999 and entered the financial industry in 2002. The first six years of his career were spent outside of Fort Wayne, in manufacturing management, followed by managing a Branch for American General Finance (part of AIG). He returned to Fort Wayne in 2005 to begin his career as a mortgage loan originator.
In addition to his experience as a mortgage loan originator, he's also acted as a corporate sales trainer and played a crucial role in implementing customer relationship management (CRM) software at his former company.
In January 2020, Nathan joined 3Rivers as a Mortgage Loan Officer. He enjoys working with all types of loans, including first-time homebuyer programs, FHA loans, VA, conventional, jumbo, new construction, rehab loans, and everything in between. Nathan also specialize in tax credit programs, specifically the Mortgage Credit Certificate (MCC) program through Indiana Housing (IHCDA).
Nathan's personal and professional philosophy is to treat everyone as he would like to be treated – which drives him to take extra time and care with each member, ensuring they receive the best experience during every step of the home loan process.
APPLY NOW CHECK RATES UPLOAD SECURE DOCUMENTS 3Rivers Member Insurance
Note: Electronic mail (email) is not secure. Any confidential or sensitive personal/business information should not be communicated in this manner.