Patrice Bolin
Mortgage Loan Officer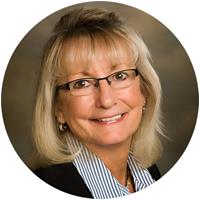 Richmond, Indiana
Patrice Bolin has over 35 years of experience in banking, with the majority of her time spent in the area of mortgage lending.
Her primary goal has always been to support members throughout the home-buying experience, ensuring they process is smooth from start to finish. She's also dedicated to building long-lasting relationships with members that extend far beyond the realm of home loans—offering guidance and education about other financial products to help them achieve their current and future financial goals.
APPLY NOW CHECK RATES UPLOAD SECURE DOCUMENTS 3Rivers Member Insurance
Note: Electronic mail (email) is not secure. Any confidential or sensitive personal/business information should not be communicated in this manner.