Alison Webb
Community Retail Manager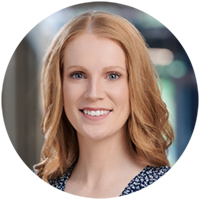 Alison Webb comes to 3Rivers with over a decade of experience in retail sales, customer service, and management, and has been working in the financial industry since 2016.
Having grown up in Wayne County, Alison now resides in Union County and is passionate about the area she calls home. She was drawn to 3Rivers by the credit union's commitment to supporting local communities, businesses, and organizations, and is dedicated to using her professional expertise and her love of the region to help local residents and their businesses thrive. Alison strives to help our members reach their financial goals by creating lasting relationships and providing them with personalized support every day.
Note: Electronic mail (email) is not secure. Any confidential or sensitive personal/business information should not be communicated in this manner.