Deanna Fisher
Mortgage Loan Officer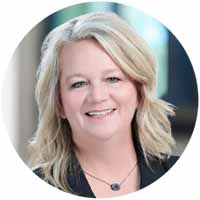 Northeast Indiana
Deanna Fisher has worked in the mortgage industry for over 20 years, spending nearly half of that experience at 3Rivers. She has a passion for working with first-time homebuyers and helping members with their new construction loans, watching their dream homes come to life.
Deanna also thrives on having a lasting relationship with members and showing them the credit union difference – remaining a resource for them and connecting them to 3Rivers' additional solutions when it comes to any of their other financial needs.
APPLY NOW CHECK RATES UPLOAD SECURE DOCUMENTS 3Rivers Member Insurance
Note: Electronic mail (email) is not secure. Any confidential or sensitive personal/business information should not be communicated in this manner.