Eric Smothermon
Mortgage Loan Officer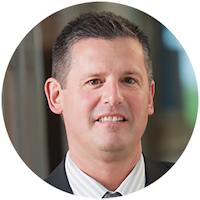 Northeast Indiana
Eric has been a mortgage loan officer for over 20 years in northeastern Indiana and has been with 3Rivers for nearly 14 years. He has a passion for working with members to strategize for a comfortable financial balance in their lives. His specialties include a deep understanding of new construction financing, and he enjoys sharing with our members the many choices and opportunities available when building their first home or their retirement home. He finds it fulfilling to be able to offer alternative financing and flexible and fair terms for a member to finance a home when they have been unable to achieve this elsewhere. He feels that our greatest benefits include local servicing, local branches and portfolio financing options.
He maintains an affiliate membership at the Home Builders Association and UpStar Alliance of Realtors.
APPLY NOW CHECK RATES 3Rivers Member Insurance
Note: Electronic mail (email) is not secure. Any confidential or sensitive personal/business information should not be communicated in this manner.