Jennifer Willett
Mortgage Loan Officer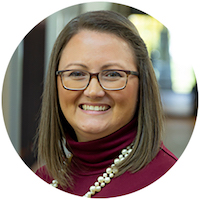 Northeast Indiana
Jennifer has over ten years of banking experiences, with a focus on mortgage lending for the past three.
Jennifer's passion is working with members to find financial solutions that will help them in the next stage of their lives – whether that entails buying a first home, vacation home, or dream home. With patience and an attentive nature, she takes the time to find what is most important to the member. Jennifer has a deep understanding of the many alternative financing options 3Rivers has available to members, in order to find the best options for their needs. Jennifer strives to give prompt, thorough, and reliable service to every member, every time.
APPLY NOW CHECK RATES UPLOAD SECURE DOCUMENTS 3Rivers Member Insurance
Note: Electronic mail (email) is not secure. Any confidential or sensitive personal/business information should not be communicated in this manner.