Kristy Ottinger
Mortgage Loan Officer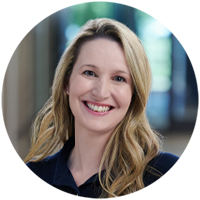 Kristy Ottinger has over 20 years of experience in the financial industry, including mortgage lending, branch management, private banking and commercial lending. Her depth of knowledge in banking and in home loan processes, and her passion to help others, creates an enjoyable experience for our members looking to build, buy, or refinance a home.
Kristy is passionate about guiding members through the mortgage process—from pre-approval to closing—in a way that allows them to feel educated and confident about their options and next steps. Whether you're interested in purchasing a new home, refinancing an existing home, or building your dream home, she's able to walk you through 3Rivers' solutions and come up with a plan that works best for your homeownership goals and unique financial needs!
APPLY NOW CHECK RATES UPLOAD SECURE DOCUMENTS 3Rivers Member Insurance
Note: Electronic mail (email) is not secure. Any confidential or sensitive personal/business information should not be communicated in this manner.