3Rivers Gives Back: A Year in Reflection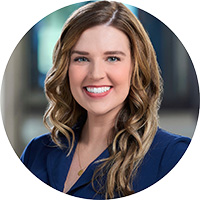 Monday, December 4, 2017
Community
As 2017 winds down, we're able to reflect on a fantastic, and incredibly eventful year.
3Rivers is so thankful and proud to be an active participant in the communities we serve. As a cooperative, we love being out and about—with the people and in the places—that make this region so special. Through volunteerism, education, financial support, and sponsorships, 3Rivers is committed to giving back—and we're pretty passionate about it.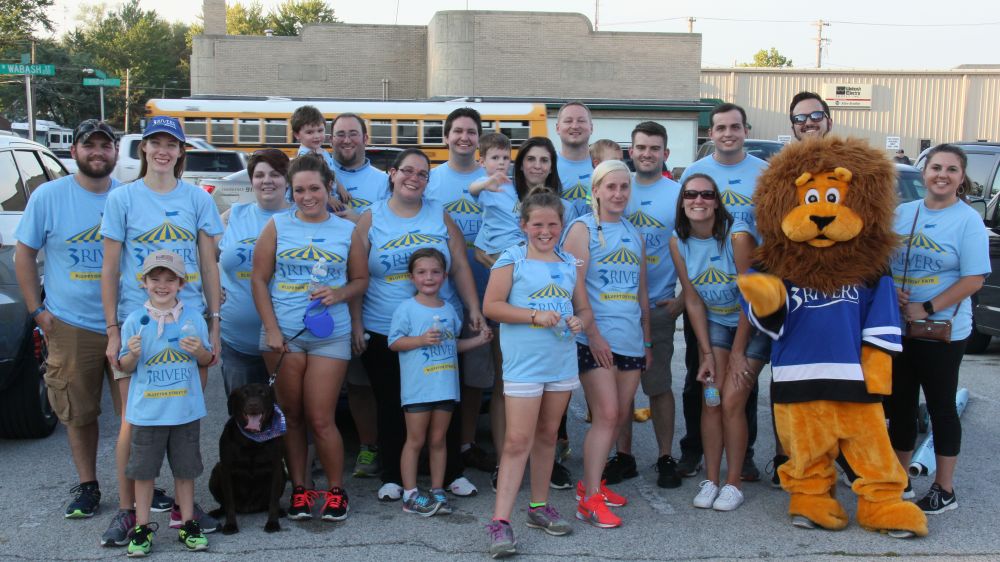 Here's a look at how we've given back this year.
Supporting Local Events
This year, we sponsored and participated in dozens of local community events, ranging from festivals to arts performances, local sporting events to charity walks, fundraising dinners to educational seminars, and more.
Some of our favorite weekends were spent decorating piggy banks and playing Jenga with kids at Middle Waves Music Festival, walking to raise awareness and funds for the American Society for Suicide Prevention, and participating in the Lifeline Planking Challenge. We also sponsored fundraising events for The American Heart Association, Grand Lake Hospice in St. Marys, Ohio, Erin's House for Grieving Children, the Fort Wayne Urban League, and many others.
We are big fans of local sports, and are proud to partner with the Komets, the TinCaps, and the Mad Ants.
Additionally, we supported many performing arts organizations, including the Fort Wayne Ballet, Unity Performing Arts Foundation, and the Fort Wayne Civic Theatre.
In the midst of these many events, we found time to host two free, community shred days, two Red Cross blood drives, two Francine's Friends Mobile Mammography stops, and multiple financial education events and other donation drives. We also celebrated the opening of our newest branch—along with over 700 neighbors—at the East State Village Block Party.
As you can see, there's no shortage of things to do in our community!
Volunteering Our Time
In addition to financial support, our 280+ team members are committed to volunteering their time and talent to a variety of causes, non-profit boards, and events throughout the year.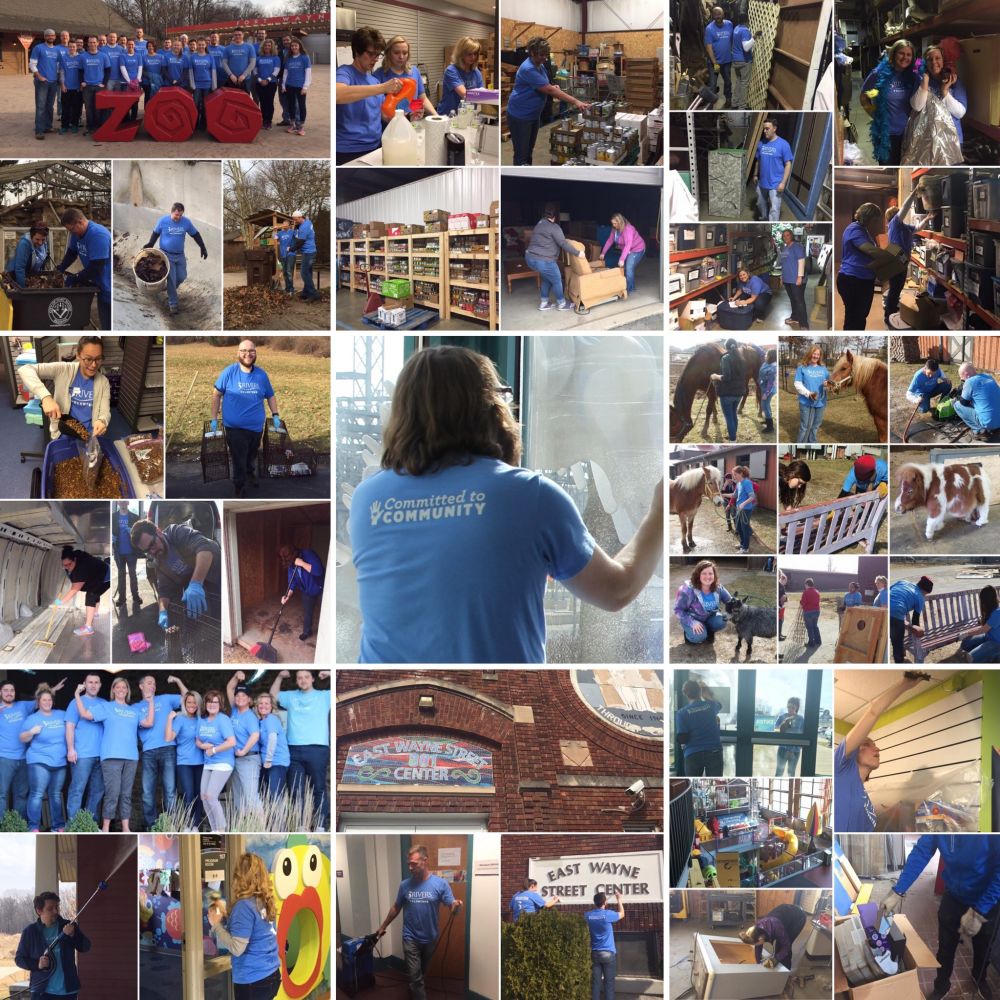 One of the highlights is our annual President's Day of Service. This year, while the branches were closed in observation of President's Day, over 200 of our team members gave up their day off to volunteer at over 20 non-profits in the region. We spent our day doing all sorts of things, including spring clean-up at the Fort Wayne Children's Zoo, stocking food at Community Harvest Food Bank, making treats at Fort Wayne Animal Care and Control, organizing props and costumes for the Fort Wayne Youtheatre, and more.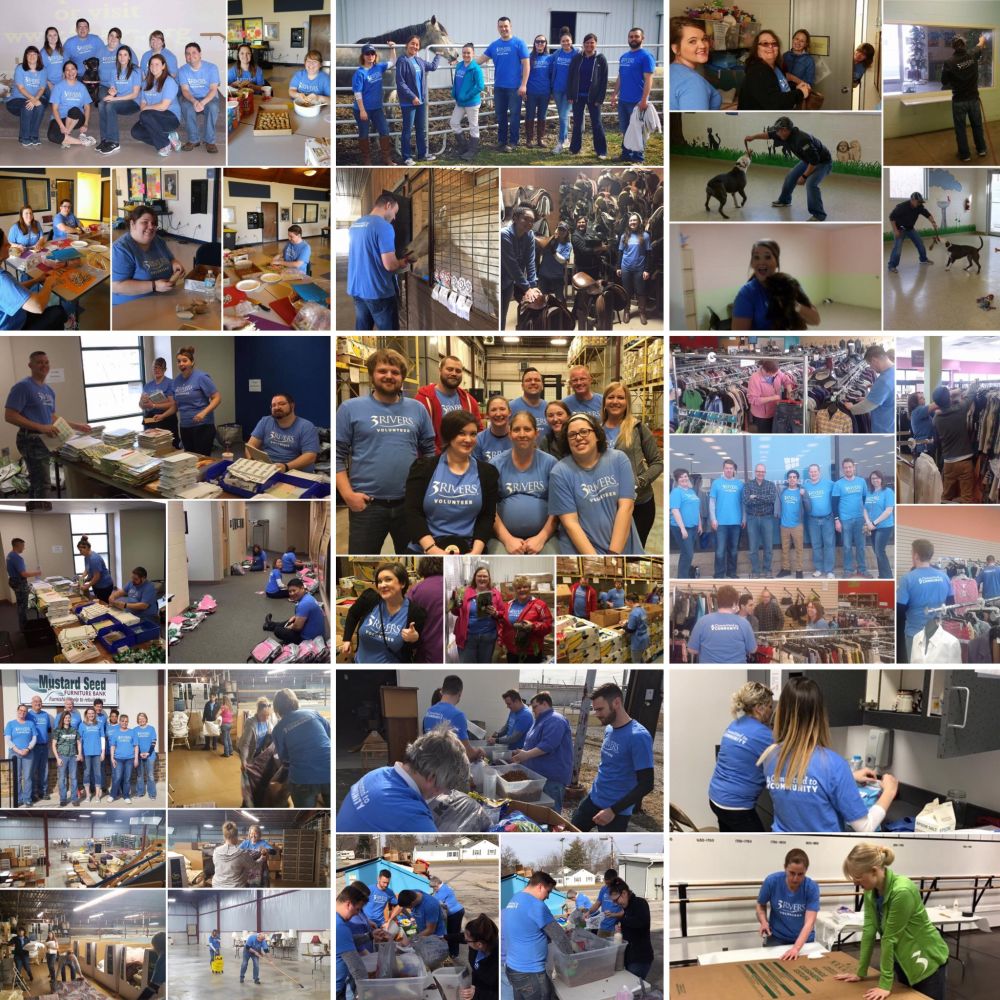 Throughout the year, we volunteered our time teaching Junior Achievement classes, staffing the phones for WFWA PBS pledge drives, participating in the United Way's Day of Caring, and so much more. So far, our team members have volunteered over 2,400 hours out in the community!
Donating Our Dollars
We just completed the final funding cycle of the year for our 3Rivers Credit Union Foundation. Since the Foundation was established in 2015, we have invested over $456,000 back into the communities we serve to over 80 non-profits in our region. The Foundation focuses on supporting financial wellness, education, and health and wellness. This year we awarded over $164,000 in grants to programs addressing a variety of needs in our community. It's an honor to support organizations like Turnstone, The Boys and Girls Club, Amani Family Services, CASS Housing, and The Brandon Foundation, just to name a few. We have loved learning more about the many, many non-profits in our region that work tirelessly to improve lives in our community every day.
Additionally, we have ongoing corporate partnerships with The Northeast Indiana Regional Partnership, Junior Achievement, Arts United and many others.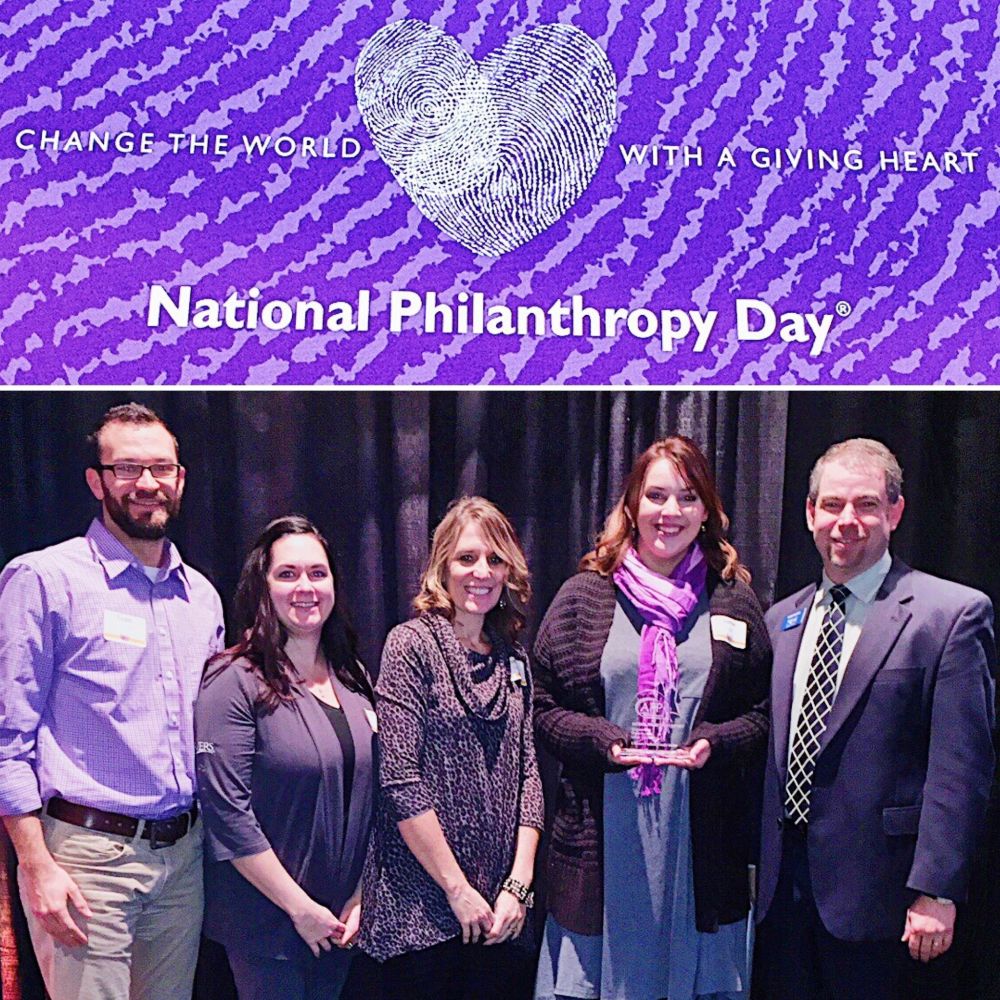 Our team members are pretty generous, too. On National Philanthropy Day, we were humbly honored to be named an Outstanding Philanthropic Corporation of the Year by the Association of Fundraising Professionals Northeast Indiana Chapter. We were nominated by our partners at The United Way of Allen County. This year our team pledged more than $100,000 through contributions and matches during our annual United Way Campaign.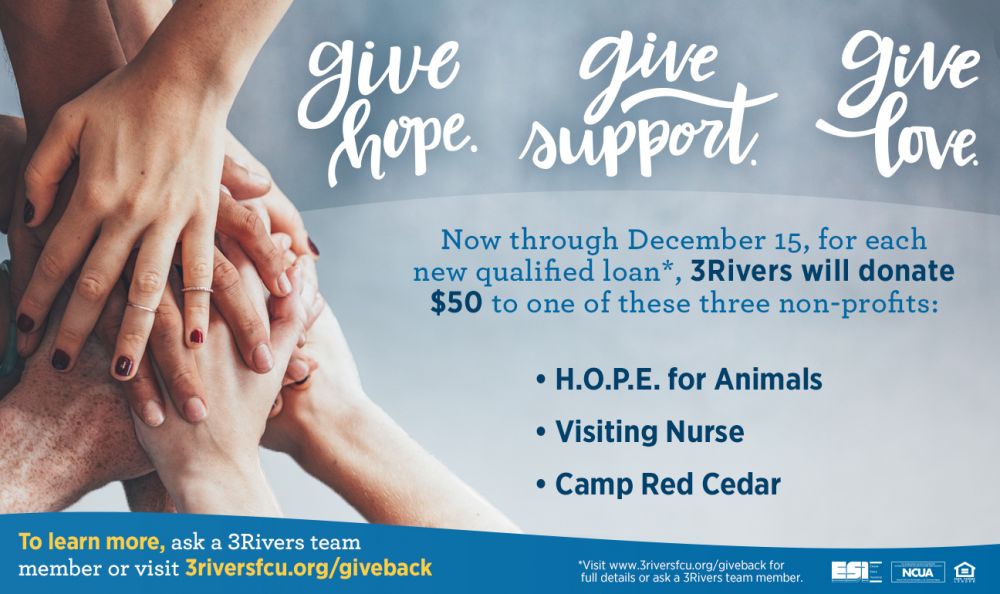 We might be most excited about our Give Back project which has just a few weeks left. We've partnered with H.O.P.E. for Animals, Visiting Nurse, and Camp Red Cedar to support them in their collective mission of helping others. Now through December 15, 2017, for each new qualified loan, 3Rivers will donate $50 to one of these three organizations of your choosing. The response has been tremendous and we can't wait to present the checks later this month.
As we wrap up 2017 with thankful hearts, we celebrate all those who work hard to make a difference in our community. We are grateful to live out the credit union philosophy of "people helping people," and we look forward to having an even greater impact in 2018.