A Year of Giving: A Reflection of 3Rivers' Community Efforts in 2022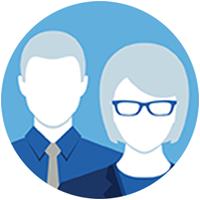 Tuesday, December 13, 2022
Community
Article submitted by the 3Rivers Community Team.

As 2022 winds down, we're grateful to reflect on a fantastic and incredibly eventful year of community giving.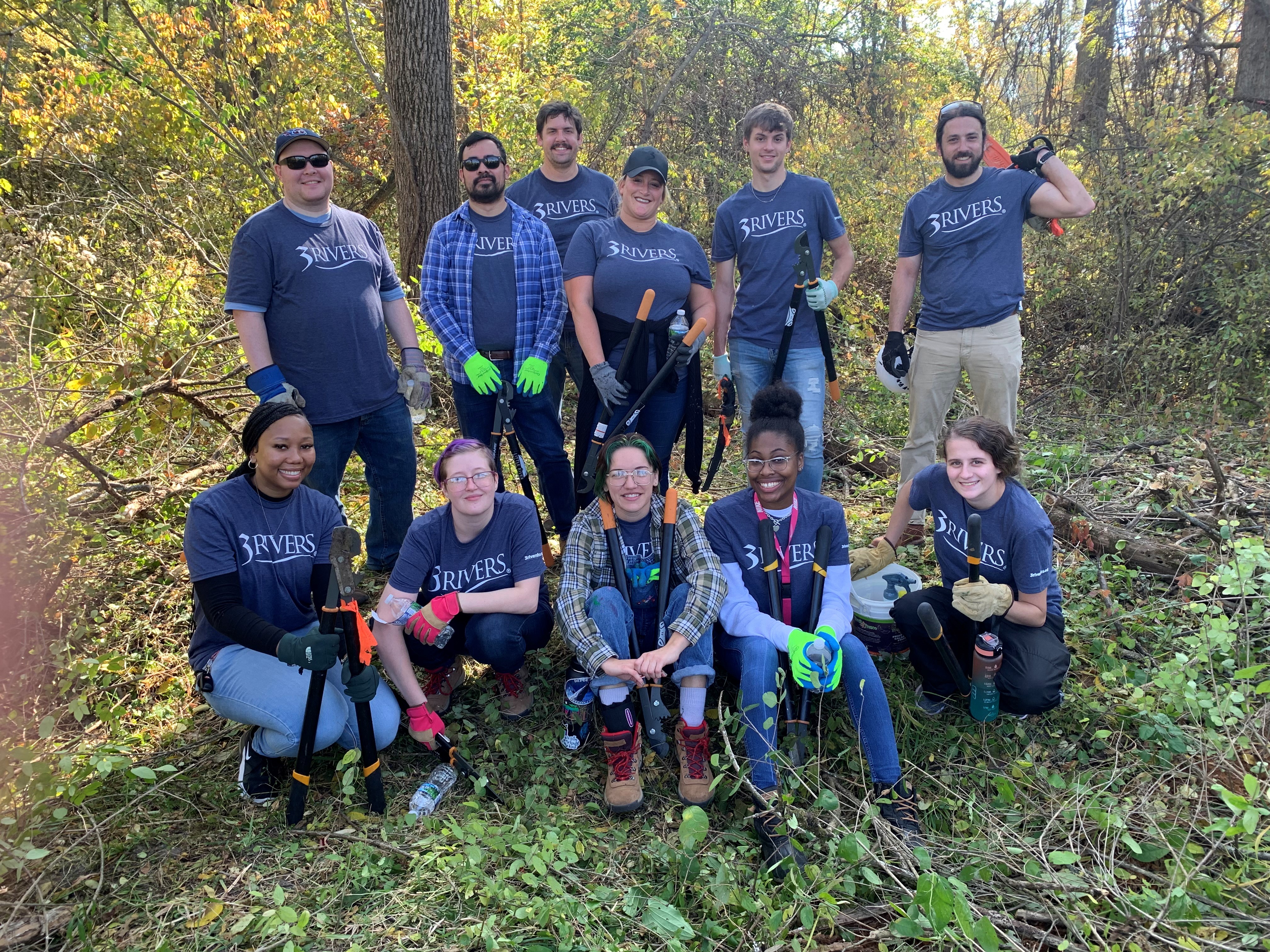 3Rivers is thankful and proud to be an active participant in the communities we serve, and to have had so many opportunities to continue doing so through lingering challenges presented by the pandemic and current economic environment.

As a cooperative, we love being out and about—with the people and in the places—that make our service areas so special. We're passionate about showing our support through not only monetary means, but volunteerism, education, in-kind giving, and more.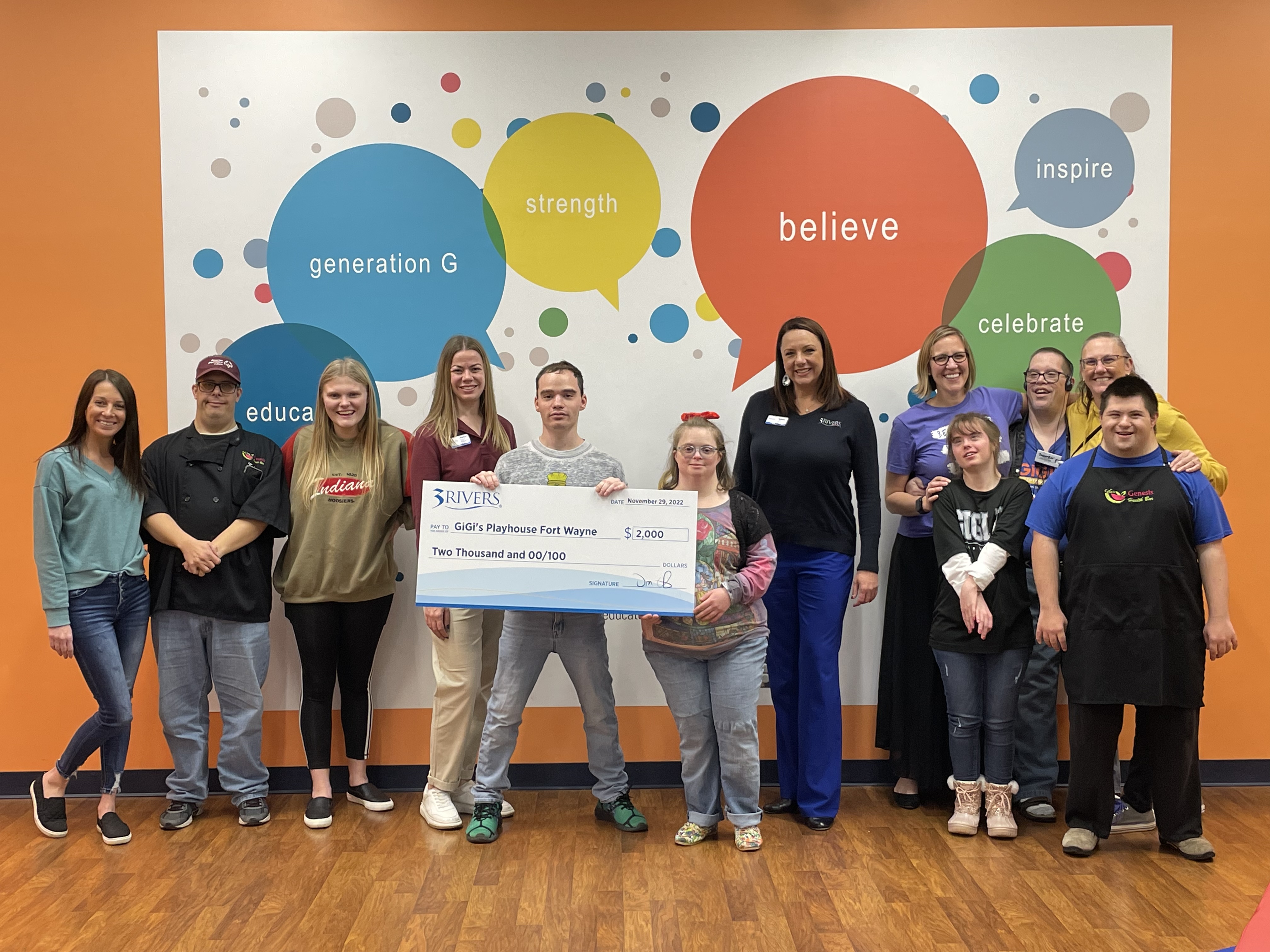 Here's a look at how we've given back this year.
Supporting Local Events
This year, we sponsored and participated in dozens of local community events, including festivals, arts performances, local sporting events, charity walks, parades, educational seminars, and more.
Across northeast Indiana, we supported hyper-local and regional organizations dedicated to improving the community. Events hosted by Fort Wayne PRIDE, Amani Family Services, and Le Tour de Fort allowed our team members to participate in events for great causes. We sponsored fundraisers supporting the AppleTree Center, Down Syndrome Association of Northeast Indiana (DSANI), LC Nature Park, and many others! We're big fans of local sports, and were proud to continue our partnerships with the Komets, TinCaps, and Mad Ants.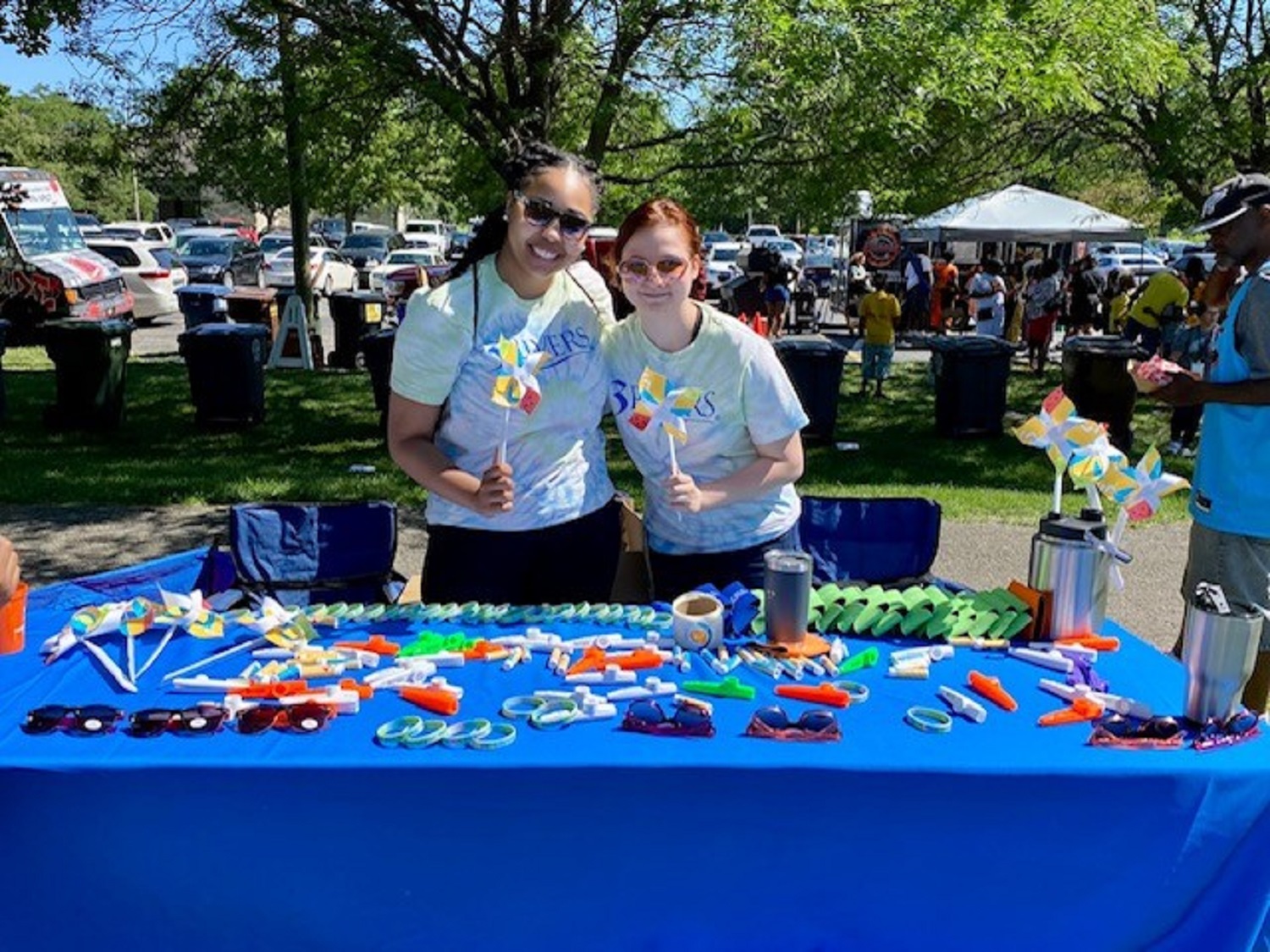 Some of our favorite weekends in our east central Indiana locations were spent decorating piggy banks and watching fireworks with the kids during National Night Out, a nation-wide event hosted by the local Fraternal Order of Police. This fall, we were grateful for the opportunity to walk to raise awareness and funds for the American Society for Suicide Prevention. We also supported multiple events through the Wayne County Chamber of Commerce, Girls Inc., Reid Health Foundation, Live in Liberty Concert Series, and the Hagerstown Little League.
Additionally, we were involved in supporting many arts organizations in our communities, including Fort Wayne Artist's Guild, Fort Wayne Youtheatre, North Adams Arts Council, and Richmond Civic Theatre. Through our partnership with the Richmond Symphony Orchestra, we spent three beautiful summer nights supporting their Sunset Series, and spent a cozy winter evening handing out hot chocolate at Flannel and Frost earlier this month. For the second year, 3Rivers was the proud title sponsor of the Taste of the Arts Festival in downtown Fort Wayne. This annual festival, hosted by Arts United of Greater Fort Wayne, celebrates the rich diversity of arts and cultural experiences throughout Northeast Indiana. If you think there's "nothing to do" in our communities, we beg to differ!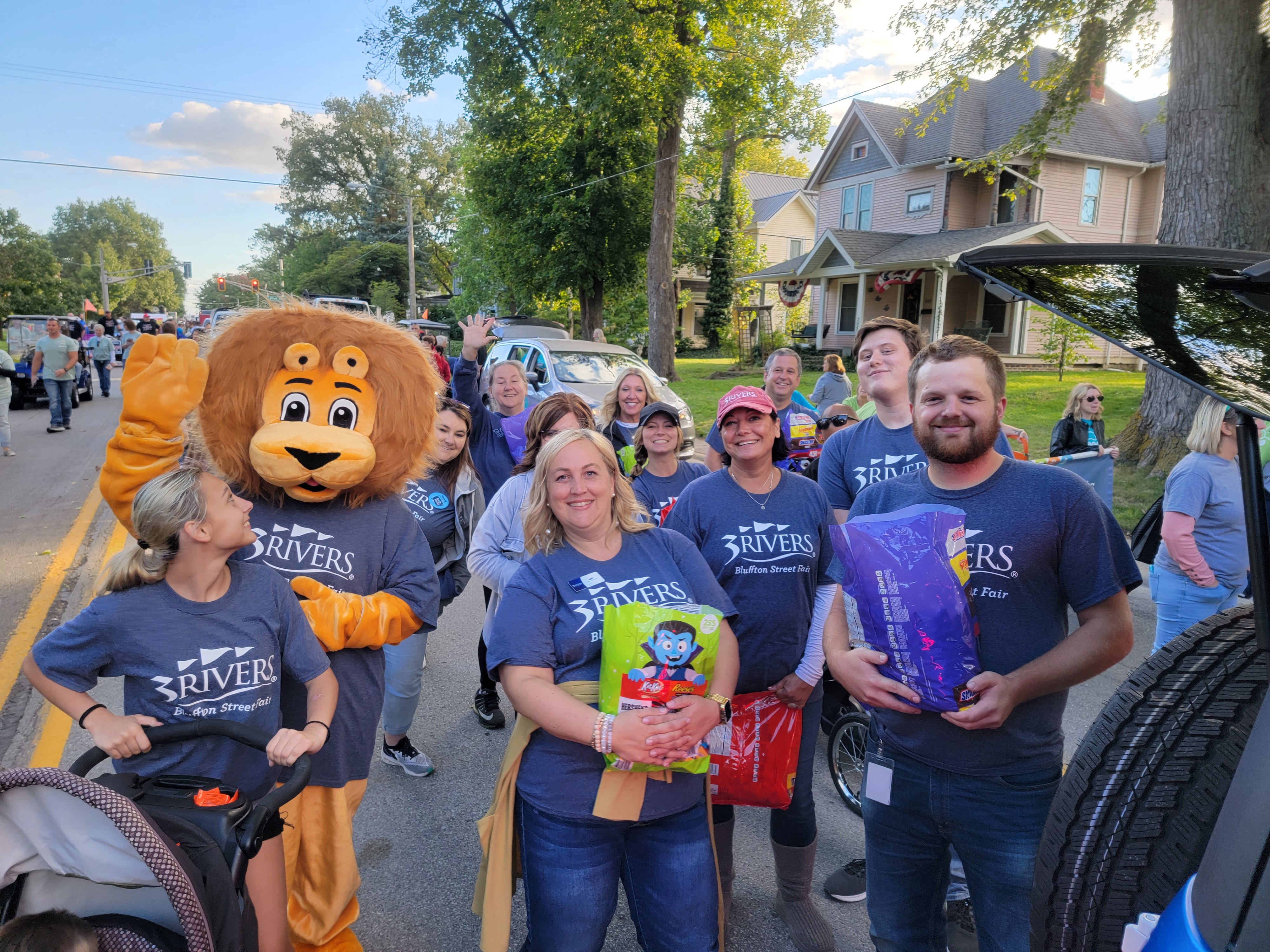 As we expand into Central Indiana and begin putting down roots in Fortville, Pendleton, and Muncie, we're excited to begin branching out into these communities, where we'll be just as involved in local events! We've already enjoyed getting to know and support the Anderson Museum of Art and the Fortville Parks Department, and had a wonderful time taking part in Fortville's annual Winterfest earlier this month as the title sponsor!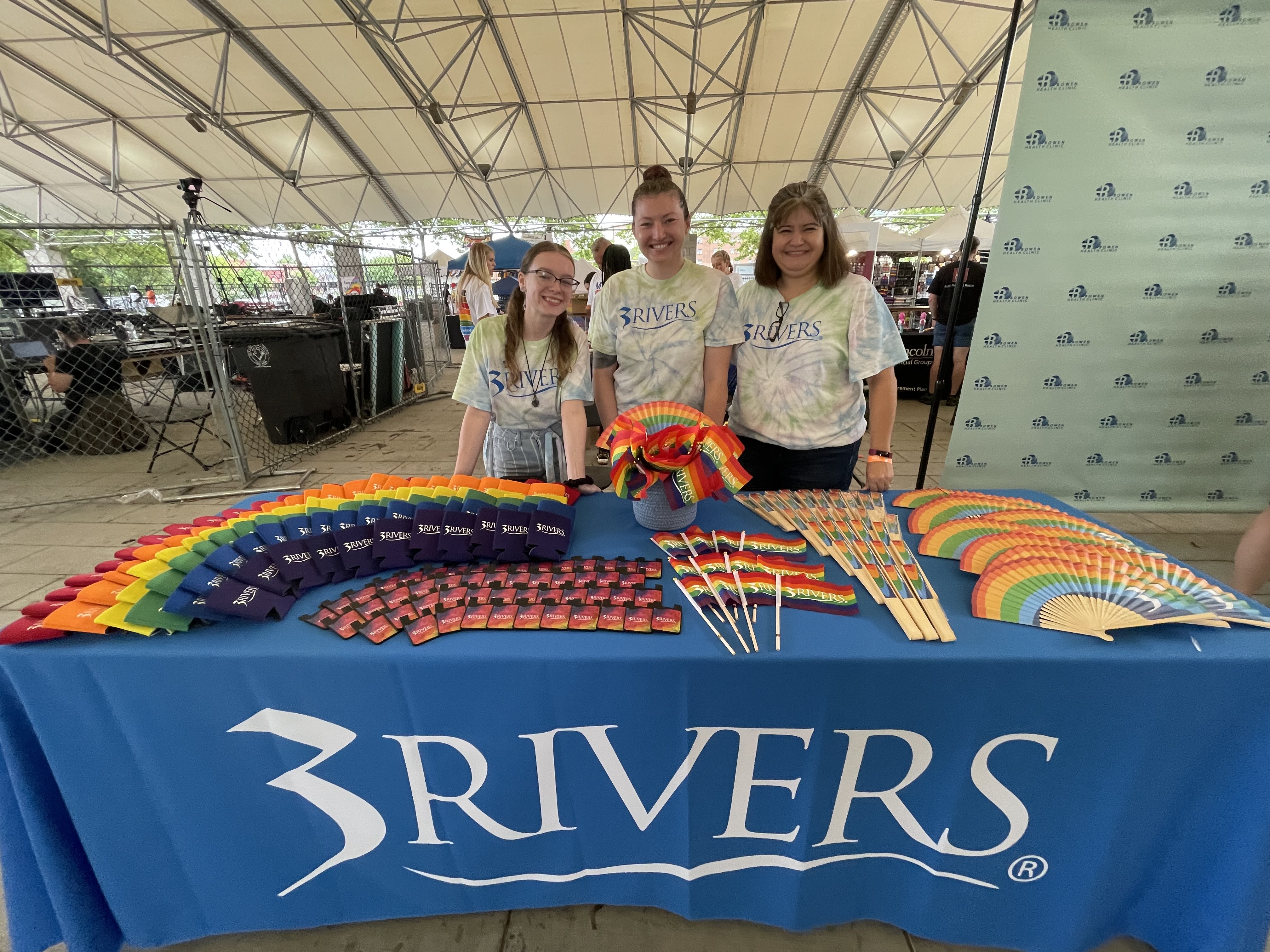 While supporting community events is a key part of our commitment to giving back, providing our communities with resources and education to better their personal and financial wellness is just as important to us. We partnered with BBB Serving Northern Indiana to host two free community shred days, the Red Cross to host three community blood drives, and spent time in local schools and with local businesses to provide free financial education on a variety of topics. We were thrilled to enter into a five-year commitment to underwrite Fort Wayne Community Schools' Amp Lab at the revitalized Electric Works campus, which entails developing and providing a financial education curriculum available to over 28,000 FWCS students!
Volunteering Our Time
In addition to financial support, our nearly 500 team members committed to volunteering their time and talent to a variety of causes, non-profit boards, and charitable events in 2022. Every year, we host a company-wide Give Back Day and give our employees two paid volunteer days. Our team went above and beyond, volunteering thousands of hours outside of these paid opportunities to support non-profits and causes they believe in, and we couldn't be more proud!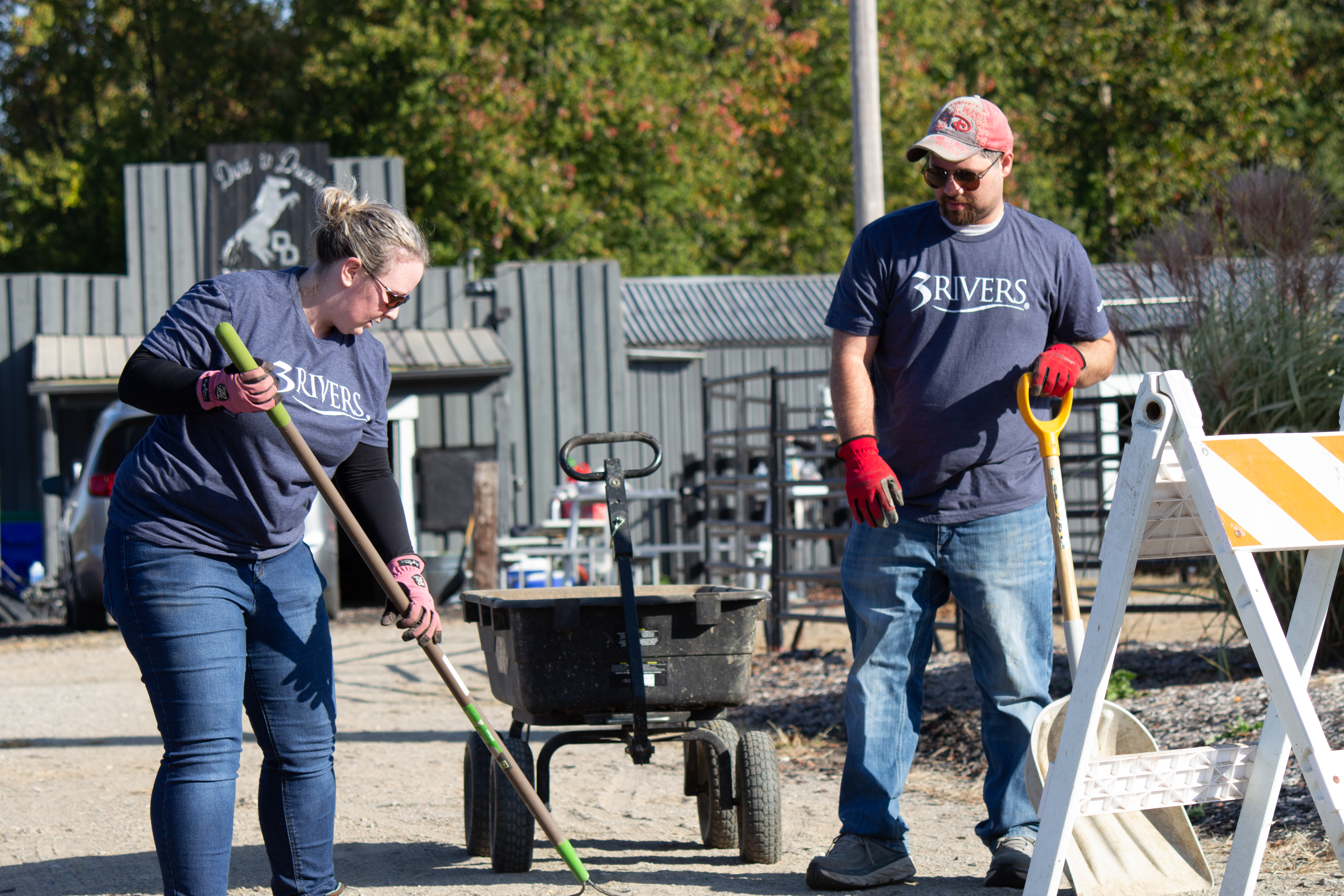 During this year's all-employee Give Back Day, which took place while our branches were closed for Columbus Day, over 300 team members spent their day off volunteering at over 25 non-profits in the communities we serve. We rolled up our sleeves to do all sorts of jobs, ranging from preparing for the Great Zoo Halloween at The Fort Wayne Children's Zoo to stocking food at Community Harvest Food Bank, cleaning up our parks in Fort Wayne and Richmond to performing vital home repairs for residents with Habitat for Humanity, repainting the interior of Wayne County Boys & Girls Club to cleaning up the Hagerstown Cemetery, and so more. Take a look at some of our team members in action doing a panel build for the Habitat for Humanity here.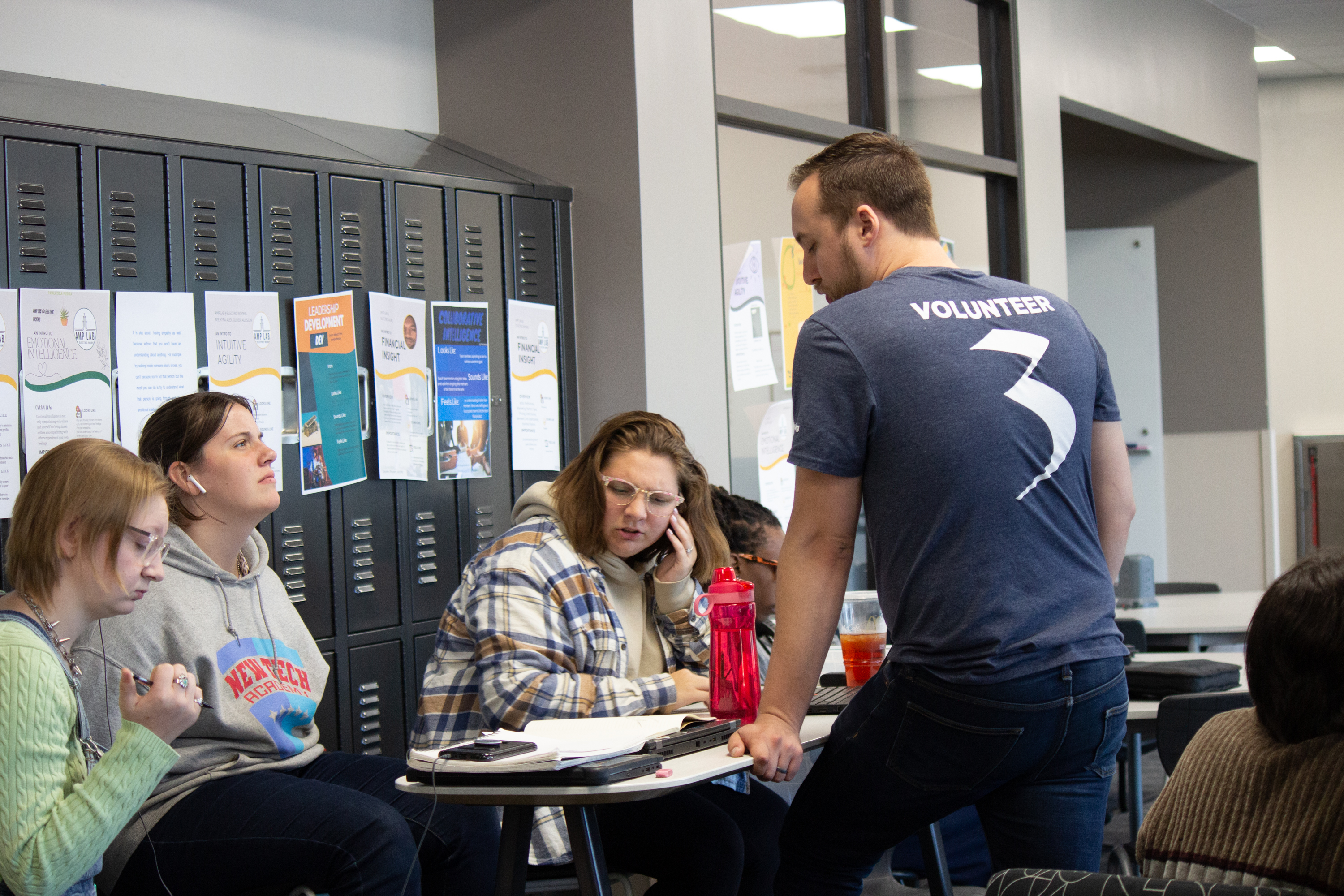 Outside of Give Back Day, many of our team members chose to use their paid volunteer time, and their personal time, making a difference. Many of these volunteer efforts have turned into long-term volunteering relationships and even Board service. Several of our employees teach Junior Achievement classes on a regular basis and participate in United Way's Day of Caring every year. You may have spotted some of our team taking part in local parades in 2022, including the Kendallville Lantern Parade, Bluffton Street Fair, Hagerstown's Jubilee Days, and St. Mary's Summerfest! Or perhaps you spotted 3Rivers faces at one of the many local festivals and fundraisers in our area, engaging with event-goers, helping to coordinate activities, making personal donations, and more.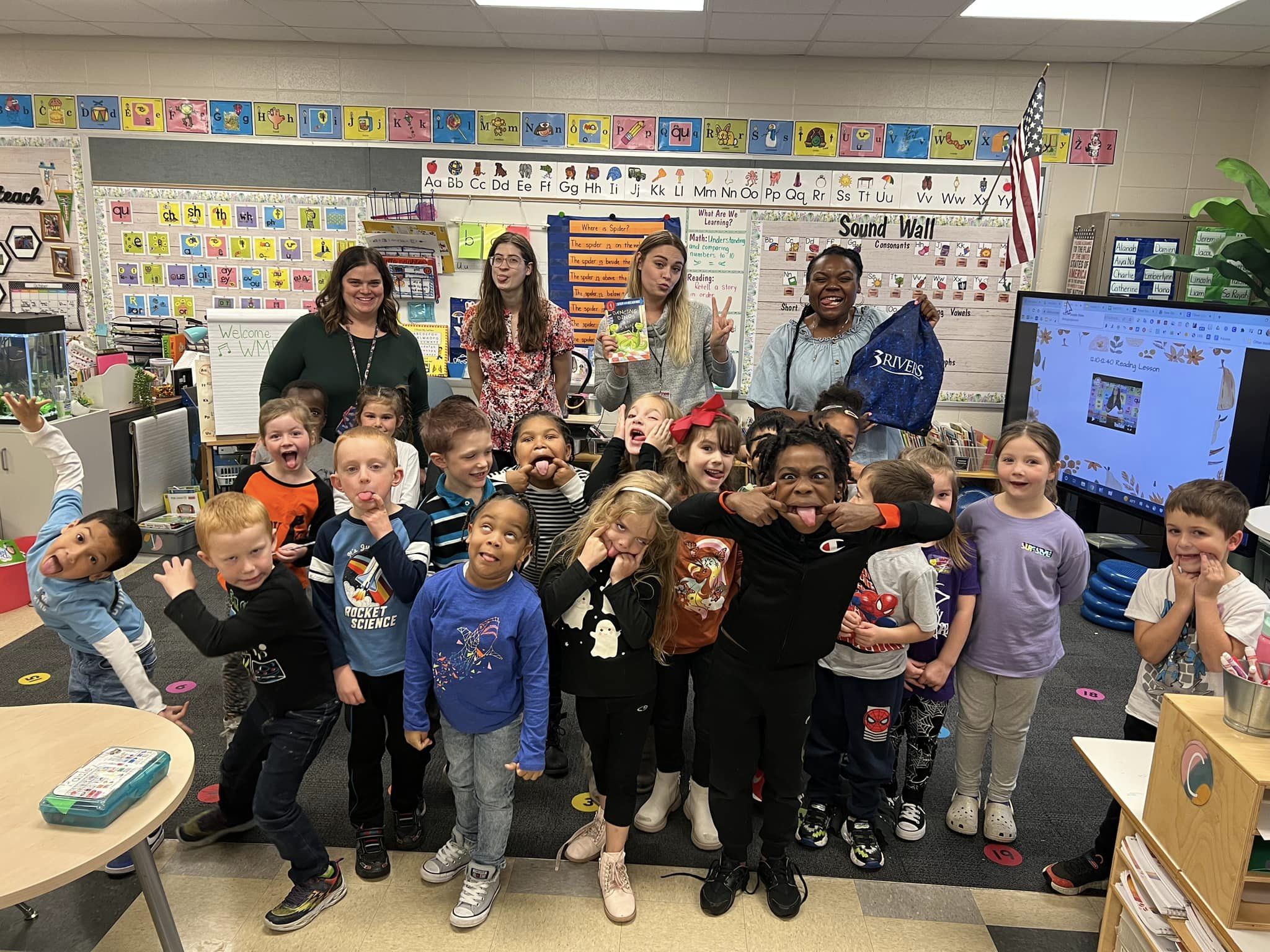 Clearly, our team is passionate about getting involved, and we're committed to the growth of our team members' engagement in the community. In 2022, we launched our Community LEADERS program with the goal of having team members see themselves as, and act as, trustees of our community. We're proactively training participants in this program to be the best community Board and committee members. Several graduates have already joined a variety of non-profit Boards, including Community in Schools, Junior Achievement, Kiwanis Club, and more!
Donating Our Dollars
We just completed the final funding cycle of the year for our 3Rivers Credit Union Foundation, which focuses on supporting three key initiatives: financial wellness, education, and health and wellness. Since its inception in 2015, we've invested over $1.4M to over 100 non-profits in the communities we serve. In 2022 alone, we awarded over $144,000 in grants to programs addressing a variety of needs in our community. It's an honor to support organizations like Lexi's Voice, Every Child Can Read, Out of a Jam, and Communities in Schools of Wayne County just to name a few! We love learning about the countless non-profits that work tirelessly to improve the lives of people in our communities every day.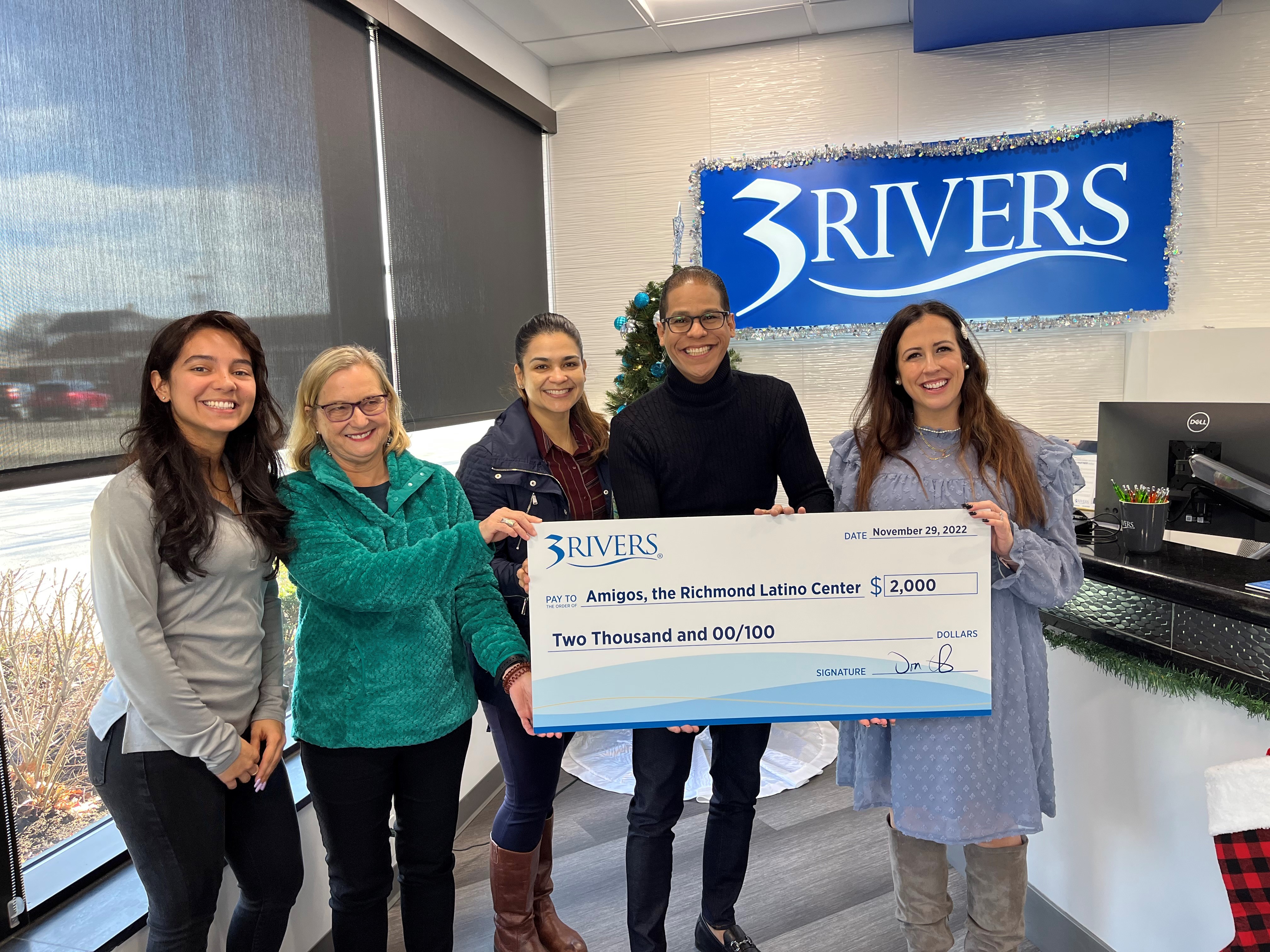 Additionally, we continued our ongoing corporate partnerships with The Northeast Indiana Regional Partnership, Boys and Girls Clubs of Wayne County and of Fort Wayne, Richmond Art Museum, Cinema Center and many others.
We've shared how generous our team members are with their time, but they're equally giving in terms of donating, too! This year, for our Annual United Way Campaign, nearly 200 of our employees pledged more than $100,000 through contributions and matches. On top of that, 3Rivers donated an additional $2,500 to every regional United Way in our multiple-county service area.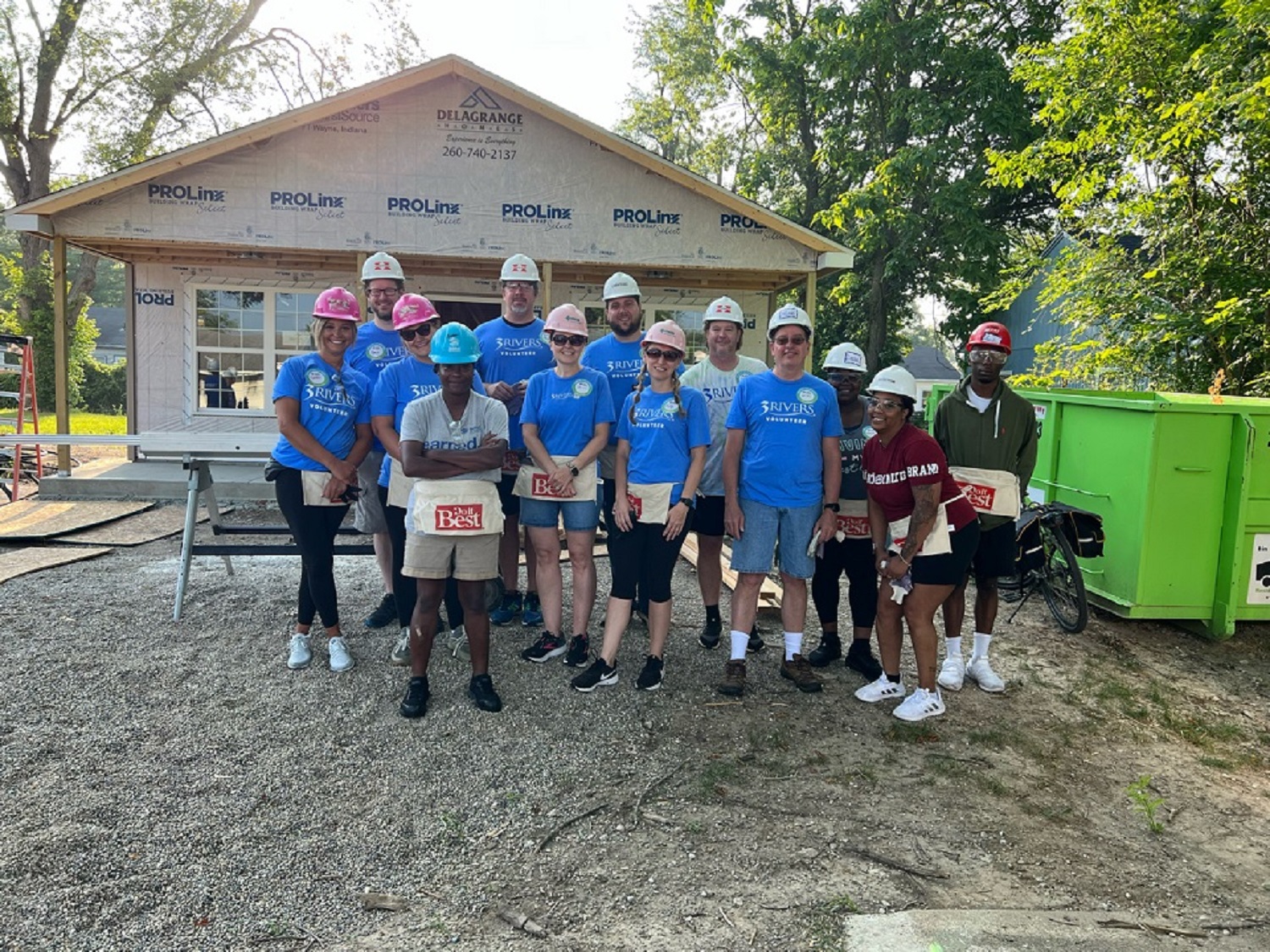 As we wrap up 2022 with thankful hearts, we celebrate all those who work hard to make a difference in our communities. Each year, we're even more inspired by the many non-profit organizations, community leaders and partners, and our own team members, who invest their time, talents, and even their dollars toward important causes. We're incredibly grateful to continue living out the credit union philosophy of "people helping people," and look forward to having an even greater impact in 2023!