Fall Bucket List: 25 Free + Affordable Fall Must-Dos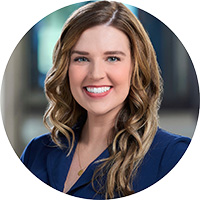 Friday, September 19, 2014
All Your Money
We've had so much fun talking about saving money when it comes to crossing to-dos off of your Fall Bucket List this week! Need some inspiration to create your own? Here are 25 affordable (or totally free) ideas to get you started. [Updated September 2015!]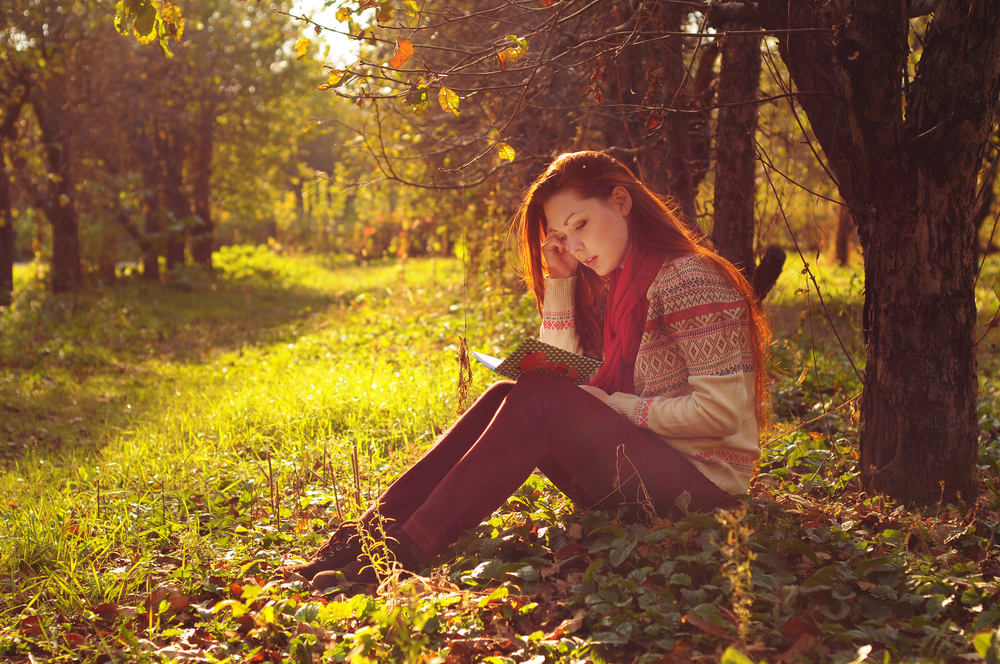 Visit a local pumpkin patch or apple orchard. Most of the time, you won't be charged just to walk around and take in the sights, scents, and fun. But take a few dollars in case you decide to pick a pumpkin, harvest apples, sip some cider or cocoa, or purchase some local produce! | Pumpkin Patches + Apple Orchards in NE Indiana
Capture memories in an Autumn photo shoot. You don't need any fancy equipment to get great shots. The colors and the lighting during this season make it even easier to take stunning photos, even on a mobile phone! Try an early evening session, when the sun is about to set, and scout out vibrant, colorful locations – like a park. | 12 Fantastic Fall Photo Tips | 10 Tips for Taking Better Photos with Your Smartphone
Have a picnic. Whether you hang out in your own backyard or find a more quiet and remote setting, changing up where you enjoy your lunch or dinner this time of year can do wonders for the soul. New colors, scents, and sounds start to crop up during the fall – take some time to witness it all. | Pack the Perfect Fall Picnic
Go for a hike. Winter is just around the corner, and while hiking is still a possibility then, it can prove a lot more tricky – and cold. Find your nearest hiking or biking trails and make an afternoon of it late in the season. You'll be glad you did. | Indiana Trails | Ohio Trails
Read a book. Cozy up with a warm blanket and a hot cup of tea on the front porch and finally dive into that novel you've been meaning to start (or finish.)
Take in a football game. Whether you head back to your high school's football stadium or cheer on a local university's team, you don't have to purchase tickets from the NFL to experience the spirit of a great game – and don't forget to show up early for tailgating! | 5 Tips for Tailgating on a Budget
Sip on seasonal flavors. 'Tis the season for Pumpkin Spice Lattes, but you don't have to go broke buying one from Starbucks every morning. Make your own for as little as 40 cents per drink! | DIY Pumpkin Spice Latte Recipe
Get crafty. For many, fall is a time of new inspiration and new hobbies – a time to create. Whether you just want to cozy up your home for the season or you want to get a head start on DIY holiday projects, now is the time! | 10 Budget-Friendly Fall Craft Ideas | 20 DIY Holiday Gift Ideas Under $20
Get clean and organized. We're about to be spending much more of our time inside with the Winter months just around the corner. Prepare your home by getting organized and doing a deep clean. | Fall Cleaning Checklist | Improve Your Home Without Buying Anything New | How to Prepare Your Home for Fall + Winter
Cook something savory. In-season produce costs half – or less – of what it is typically marked at. Fall fruits and veggies are some of the tastiest – sweet potatoes, broccoli, pumpkin, squash, apples, pears – so get cooking! | Fall Recipe Ideas | Make-Ahead Freezer Meals
Bake something sweet. We can't forget all things pumpkin and spice! Now is the cheapest time to bake with pumpkin, apples, pears, and cranberries, so go a little crazy. | Cook, Bake + Save with Fall Produce
Be a kid. Maybe it's the nostalgia of fall being back-to-school season that makes us feel just a little more young and lively this time of year. We suggest you give into it. Jump in puddles after an Autumn afternoon rain, fall into a pile of leaves after raking them up, savor the last s'mores of the season, go fly a kite, go for a hayride, get lost in a corn maze, and host a Halloween party. Have fun! | How to Throw a Big Party on a Small Budget
Learn something. Many colleges, community centers, and local businesses offer short courses in the fall – sometimes with just a handful of meetings – for affordable prices, or for free. If you've been wanting to master your DSLR camera, dive into the world of poetry, or jumpstart your fitness regimen, now's the time! | IPFW Division of Continuing Studies
Get scared. Don't get us wrong, we love Hocus Pocus, but if you're looking for something a little more spine-tingling, partake in some spooky area events and activities. Haunted bus tours and city walks, haunted houses, screenings of scary movies – there's plenty to choose from come October! | Fort Wayne Fright
Pretty-up a pumpkin. Go all in and gut and carve a masterpiece or take a less-messy approach to crafting a work of art out of fall's biggest staple. | 37 Easy DIY No-Carve Pumpkin Ideas
Create with nature. Go for a walk through the woods and collect colorful leaves and other unique objects like twigs, feathers, pebbles, and pinecones. Take them back home and get crafty. Create garlands, centerpieces, shadowboxes, and more. | 32 Awesome Things to Make with Nature
Give thanks. Dedicate a small notebook and challenge yourself to jot down one thing, no matter how big or small, per day for 100 days, that you're thankful for.
Volunteer. Help with a community clean up, work the line at a soup kitchen, take part in a mentoring group – choose something you're passionate about and lend a hand.
Practice random acts of kindness. Whether it's donating clothes, sending someone flowers, or simply opening the door for someone, really focusing on random acts of kindness during this season will help get you, and others, into a more cheerful holiday spirit.
Visit the library. Miss going back-to-school in the fall? If you don't have the time or money to take an adult learning class, then consider getting a library card. You'll have access to not only books, but articles, journals and magazines, historic records and photographs, movies, music, and more. | Allen County Public Library
Hang out on campus. Fall is prime time for universities to host athletic games, plays and musicals, guest speakers, concerts, organization meetings, tours, special presentations and exhibits, and more – most of which you can visit for free (or incredibly cheap), even as a non-student!
Have a bonfire. If you don't have the space for one, get in touch with a family member or friend who does and offer to help host a get-together. Make it a pot-luck and give everyone a price limit of $10-20.
Check out area festivals and activities. Most communities host multiple festivals, events, and activities throughout the season. Many of these you can enter and check out for free. Find out what's happening in your area by flipping through local publications, checking in with your city's Visitor's Bureau, or doing an online search.
Stargaze. Fall presents us with some of the most perfect weather and clearest skies for stargazing. Get away from the city for an hour or two. Pitch a blanket, break out the hot cocoa, and look up. Don't miss the Blood Moon on September 28!
Create a Fall Bucket List. Ensure that by the time winter rolls around, you feel totally fulfilled with your fall. Make a list of 10 things you want to accomplish this season and get started now. Need some tips to keep it budget-friendly? Check out our Fall Bucket List posts on the blog!