How-Tuesday: How to Host a Successful Yard Sale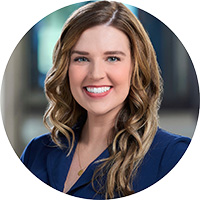 Tuesday, May 19, 2015
All Your Money
Whether you're trying to make a few extra bucks or just really need to clean up and clear out your place, one of the most traditional ways to do so is by hosting a yard (garage, rummage) sale. Sometimes they go off without a hitch, and sometimes, you end up sitting there in the sizzling sun for hours on end, wondering why you didn't just donate everything.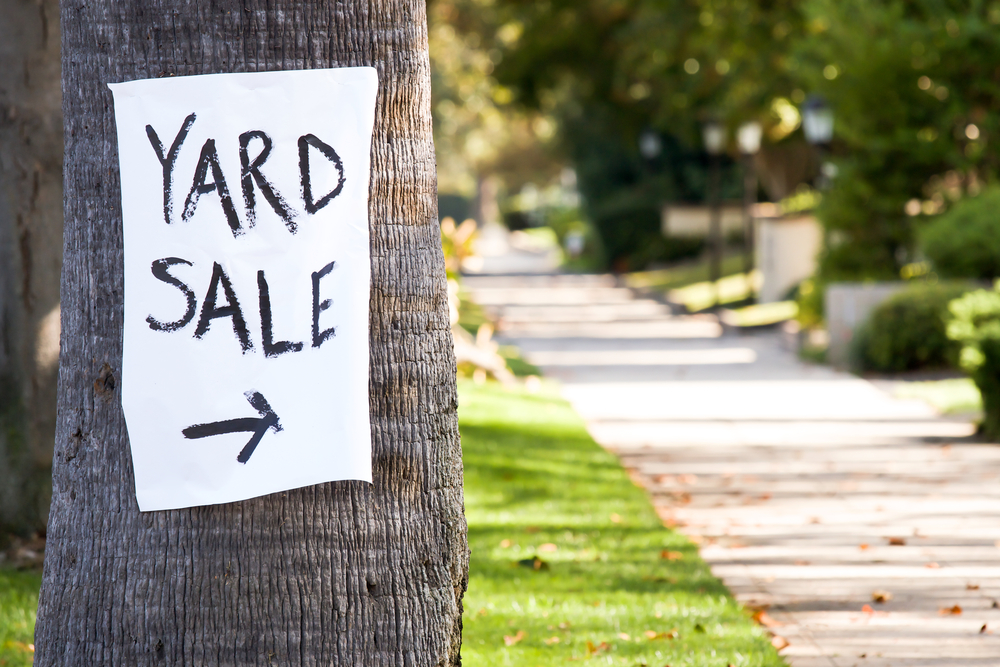 Here are a few tips on making your next yard sale a success.
Plan Ahead
Strive to make it a year-round habit to designate a box, bag, or other storage area to unwanted items and tossing in stuff you want to get rid of gradually. Doing this gives you time to determine whether or not you really want to get rid of these items, rather than making a rash decision. You don't have to collect stuff for an entire year in order to have a sale, though. Plan to give yourself at least 3-4 weeks to round up all of your unwanted and unneeded things before putting them up for grabs to ensure that 1.) You have enough for a sale and 2.) You're okay with letting them go.
Get Organized
Map out how you're going to set up your items on sale day. The easier it is to navigate a sale, the longer browsers will stay, and it gives you a chance to see what you're working with. Break clothes first into gender, then size, then season groupings. Organize books and media by genre. Separate toys by type, age level, and so on and so forth. Next, plan your sale dates and hours, and make a list of your sale's needs - like signs, tables, manpower, advertising, and how much cash you'll need to have on hand to make change.
Team Up
The more people involved in the sale, the more stuff there is to sell. The more there is to sell, the more there is to buy. And the more there is to buy, the more traffic you'll get. So, if you know someone else who's looking to have a yard sale, too, team up. Advertise as a "multi-family sale" so buyers know that there's bound to be much more variety for them to choose from.
Consider Time + Location
This might seem like a no-brainer, but choose the right time and the right place to hold your sale. A busy street might seem like the best idea - but is there space to park? Is the speed limit slow enough that passersby will see you? In addition, timing is everything. Some cities, neighborhoods, and organizations have yard sale events you can partake in, but also consider festival season, home and garden tour weekends, holiday weekends, and other times of the year that bring a lot of extra traffic through your area.
Advertise
Once you've got a solid idea of what you'll have for sale, you'll have a much easier time advertising. Your most popular items should be mentioned first in your ad. Have loads of barely used, name brand kids toys? Perfect. Be sure those are at the top of the list in order to attract the right buyers. Also, if you have any big ticket, brand new, hard-to-find, or typically very pricey items (bicycles, a semi-new leather couch, a flat screen TV), be sure to list those and their condition.
Buyers don't need to know about every little thing that's going to be at your sale, so try to limit your advertisement to a top five of your best items and end it with, "and much more!" On sale day, be sure to have multiple, easy-to-read signs posted on all major intersections surrounding your sale with arrows and an address, as well as some brightly colored signs (balloons and streamers are always a nice touch) in front of your location. Take advantage of Craigslist, free paper ads, newspapers, and social media to promote your sale, too.
Price Away
Keep in mind: People go to yard sales to snag insanely good deals. Unless you have an unused designer purse with the tags still attached, nothing should be priced at more than a few bucks. If an item is newer (purchased within the last two years) and in great condition, price it at half the original price and expect to get less. Be prepared for buyers to bargain. As you price items, think, "Would I buy this item at this price?" Ensure your prices are clearly marked, or come up with a color-coded system (every green tag item = $1, every blue tag item = $2) that is made obvious to the yard-sale goers.
Treat Your Guests
Offer refreshments, like cookies and a cold drink. This will engage your customers and might even cause them to stay and browse a little longer. You can pass treats out free or even charge 50 cents to a dollar per refreshment and score a little extra cash that way. Shoppers will eat this up - literally - especially on hot summer days!
Mark Down
Hold some kind of Final Day sale during the last few hours - or the entire last day - of your sale. Create a sign (and include it in your advertising) that states everything is half off on the last day. Get creative and have a special where buyers can fill a bag with toys or clothes for $1 total. Be prepared to watch your stuff fly off the tables!
Take the time to properly prepare for a yard sale over the course of a few weeks and you won't be stressed to the max pulling it all together in a matter of days or hours. Sometimes, you'll be surprised at how well your sale goes over, and sometimes, you'll be left wondering if you accidentally posted a giant sign that says STAY AWAY in your front yard instead of YARD SALE!
Be prepared to box and bag a lot of it back up and drop it off to a donation center or secondhand shops after the sale. It happens. Plan to have friends and family around to hang out with you or bring along that book you've been meaning to read for months. At the very least, you'll make a few dollars and get some major fresh-air time!
You might also like: Downsize to Save Hundreds of Dollars a Year | Try This: 365 Less Things Challenge | Top Thrift Shopping Tips