Shop Local: 10 Holiday Markets in Northeast Indiana to Check Out This Season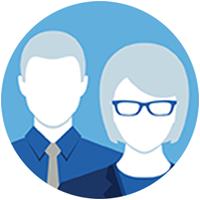 Tuesday, November 26, 2019
Community
This post was contributed by Emma Anger, 3Rivers Concierge Representative.
The holidays can be stressful — especially when trying to find the perfect gifts for friends and family. Finding personal, sentimental, and perfectly unique gifts without hurting your savings can be easier than you think!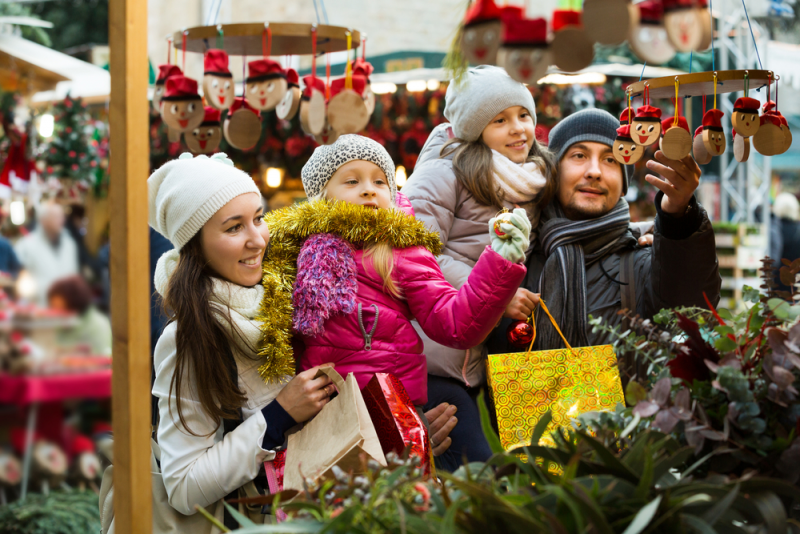 Image source: Shutterstock.com / Photographer: Iakov Filimonov
Fort Wayne is fortunate to have hundreds of small businesses and local artists that share their work throughout the city, and what better way to find gifts for all ages than to shop local? Sure, the big box stores have amazing deals this time of year, but finding personal and uniquely made gifts can only be done by shopping locally. With Small Business Saturday coming up soon, and the holiday shopping frenzy being well on its way, we've compiled a list of 10 great local markets to check out for all your gift-giving needs!
When you support a small business or artisan, you're giving back to our wonderful community as well as finding perfect gifts for your loved ones. See the list below and start planning your shopping!
Holly Trolley
November 30 | 10 AM - 4 PM | Downtown Fort Wayne | $-$$$
This is the most popular and bestselling market in Fort Wayne. All throughout downtown, local shops and venues host a plethora of artists and makers. There is even a FREE trolley that takes you to all the locations! And because this takes place on Small Business Saturday, not only are you supporting locally made items and artists, you can also find great sales. Get your best shopping friends together and take a trip downtown to find the most perfect gifts for your loved ones!
You can find more information on the Holly Trolley website, and don't forget to grab a map when you go, you will definitely need it to navigate the many stops!
Art on Broadway
November 30 | 4 PM - 8 PM | Downtown Broadway Street | $-$$$
Right after you shop on the Holly Trolley, don't miss out on Art on Broadway, where well-known downtown shops, like Sassie Cakes, The Hedge, and Fancy & Staple will have pop-up artists set up in their beautiful stores, offering great deals for Small Business Saturday!
Check out their Facebook event for more information.
Le Chic Holiday Market
December 6 & 7 | Friday 5PM-9PM & Saturday 9 AM - 5 PM | Allen County War Coliseum | $-$$
Head over to the Coliseum for this major vendor market, hosting 125 different artists and vendors! It is a two-day market where you'll find artists, boutiques, holiday décor, and much more. This market not only supports our local Fort Wayne artists and small businesses, but vendors from Indiana and the surrounding states, too! Although there is a small fee ($5), it is well worth it to explore the hundreds of handmade items. You may even find the most perfect cozy candles and decor (locally made, of course) to bring that holiday spirit home.
More information can be found over on their website!
Merry Art Market
December 7 | 10 AM - 3 PM | The Powers of One Yoga Studio, Roanoke | $-$$$
While this market is outside of Fort Wayne, it is very well worth it to make a day trip to Roanoke, which is known for its small businesses in their historic downtown. This particular market is at The Powers of One Yoga Studio, right on the main street, and it hosts artists who work in jewelry, ceramics, bath and body products, and more. While you're at it, check out the downtown shops of Roanoke, like The Trove, the sister store of Fort Wayne's The Find.
You can see more details on Merry Art Market's Facebook event page.
2019 Holiday Extravaganza
December 7 | 9 AM - 3 PM | St John Lutheran Church | $-$$
Take a trip to the historical St. John Lutheran Church and shop from 30+ vendors — plus, be entered to win door prizes and raffles! In addition, you can enjoy a special holiday photo booth! Hosted by The Journey, who helps young adults in need by providing them a safe home environment and fellowship for healing from a traumatic childhood.
Get more details on the Holiday Extravaganza over on Facebook.
Country Heritage Holiday Market
December 8 | 1PM - 5 PM | Country Heritage | $-$$
Located just north of Fort Wayne in Laotto, Country Heritage is hosting an artisan market with over 25 vendors (as well as selling their amazing locally-crafted wine). Not only are they supporting local artisans, they are also raising money for Fill the Boot, an organization that supports local veteran groups to help them get the services they need. Round up your shopping crew and check out all the items for sale, from jewelry to hand-crafted calligraphy signs, including locally-made collars and dog treats from Jump'n Puppy that would be a perfect stocking stuffer for the fur babies in your life!
More details are available at this link.
Muse on Main Artist Market:
December 8-9 & December 22-23 | 5 PM - 9 PM | Muse on Main | $-$$
Muse on Main is an arts venue found right on Main Street in downtown Fort Wayne. They host artisan markets most Sundays, and will have lots to choose from! They will also be participating in the Holly Trolley event on November 30, so make sure to stop by and check it out!
Find more information on their event page!
Wunderkammer Creative Women's Night Market
December 12 | 6 PM - 9 PM | Wunderkammer Company | $-$$$
At this reoccurring market (one Thursday a month), you'll find local women entrepreneurs displaying everything from jewelry to ceramics to fine art. Work from artists like Butterfingers Embroidery's handcrafted embroidery hoops are sure to be a hit at your girls-night-out Christmas party. You can also find high quality "Iconic Fort Wayne" photography from Emma Renee Photography, as well as adorable custom-designed art prints from Fawnly. This is definitely one you don't want to miss out on!
See more artists on Wunderkammer's Women's Night Market Facebook page.
The Art Market: Winter 2019 Edition
December 14 | 11 AM - 6 PM | PUNCH Films | $-$$
The Art Market is hosted by Artlink, a wonderful supporter of local artists and makers. It is a carefully curated group of Midwestern vendors that cater toward a contemporary theme. You will find everything from high quality, handcrafted jewelry, art prints, and home goods. Find the most perfect piece of art for your loved ones and enjoy the unique atmosphere of PUNCH Films!
More information can be found on their event page.
Fort Wayne Indoor Farmers Market
Every Saturday | 9 AM - 1 PM | Parkview Field | $-$$
Don't let the name fool you, Fort Wayne's Farmers Market hosts more than just delicious, locally-cultivated groceries and artisan foods. They also host a number of fantastic artists and makers. During the summer, it takes place along the well-known and highly regarded Bar Street, but during the colder months, it moves to Parkview Field (in the indoor space next to the ballpark). Here, you can find handcrafted items, like Honey Plants' beautiful succulent and cacti arrangements, and locally-made soaps, lotions, and bath bombs from the Old Fort Soap Company. Or, find some locally roasted coffee from Coffee & Friends for the coffee lover in your life! They currently have over 30 vendors to choose from, so you're sure to find the perfect gifts for your loved ones!
See all the participating vendors on the Fort Wayne Farmers Market website.