Thrifty Thursday: Top 8 Websites for Free Audio Books
Thursday, June 4, 2015
All Your Money
This article originally appeared on About.com, authored by Wendy Boswell.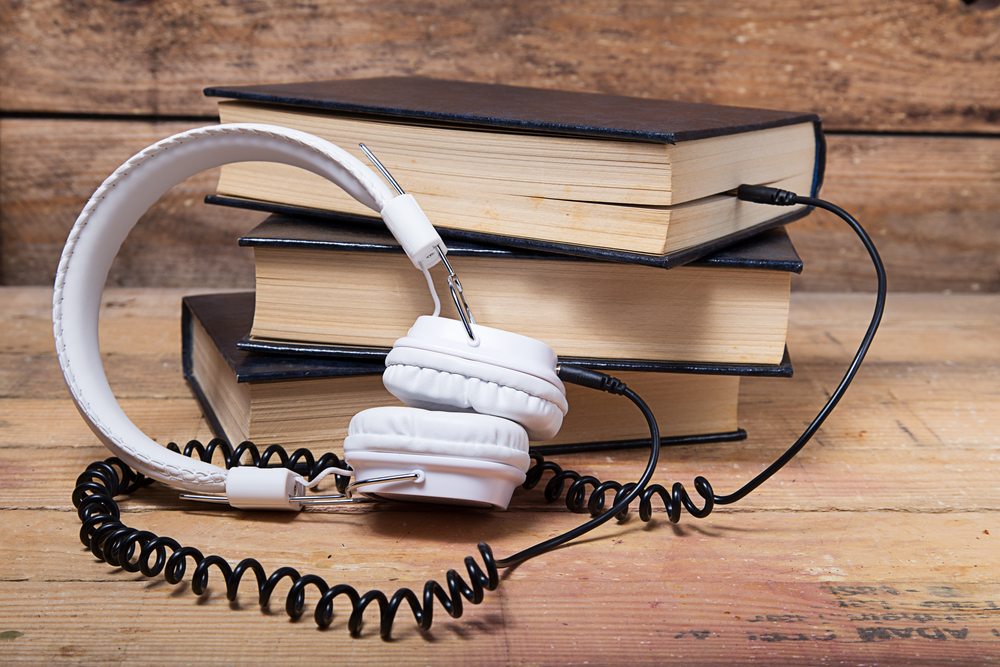 If you're looking for free books to listen to on your computer, phone, iPod, or other listening device, then you're in luck, because the Web is the best place to find them. There are plenty of sites that offer free audio books that are in the public domain, read by very talented narrators. Hundreds of thousands of high quality books are freely available to download, giving you the opportunity to accumulate an entire audio library for very little monetary outlay.
Podiobooks
Podiobooks offers complete books in episodic form so you can get just a chapter at a time via RSS or by iTunes. In addition, you can simply click and listen to a story online. Think of a serialized story when it comes to Podiobooks. You can download the serials/stories directly to your computer, transfer the entire file(s) to a CD for listening again and again, or put the story on your MP3 player so you can listen to it wherever you might be.
Open Culture
Open Culture is a portal to the finest educational and cultural resources on the Web. They've got a very respectable collection of great audio books, mostly classics, available for free in a variety of downloadable formats from all over the Web. Books are organized alphabetically by author's last name by genre: Fiction, Non-Fiction, and Poetry.
The Internet Archive
The Internet Archive has a very good collection of free audio books and poetry recordings from a eclectic variety of sources. There are a number of ways you can find books to listen to here, including by subject, keywords, alphabetically, or by title. You can also check out the most downloaded items of the week (sorted by popularity), the most downloaded items of all time (again, sorted by popularity), or by what the Internet Archive staff has picked as their favorites for the week.
Librivox
Librivox is an entirely volunteer-curated collection of free audio books that are in the public domain. Volunteers read chapters of these books, and the chapters are then placed online for public consumption. You can find titles to listen to at Librivox by searching by author, title, language, browsing the entire Librivox catalog, or checking out the most recent additions to the website.
Learn Out Loud
Learn Out Loud is a gigantic collection of free audio books, lectures, and educational podcasts. Here, you can find all sorts of interesting content divided into categories as diverse as Arts and Entertainment, Business, Sports, or Travel. You can also filter your search results by Audio Download, Online Audio, Most Popular, Alphabetical, Author Name, Average Member Rating, or Featured.
Project Gutenberg
Project Gutenberg is one of the oldest and largest sites on the Web, offering thousands of free, public domain books both to read and to listen to. Their audio books project offers free downloads in two main categories: human-read audio books, and books read by computer-generated voices. Burrow into either of these categories and you'll see listings sorted by author, title, and language.
Lit2Go
Lit2Go is a service offered by Florida's Educational Technology Clearinghouse. They offer a large, free collection of books and poetry that you can download in audio book format onto your MP3 player, computer, or CD. You can also view text on the website itself and read along as you listen (this is especially useful for emergent readers). Browse by author, title, reading level, subject, or just search the entire database.
Storynory
Storynory is a fantastic online collection of stories for children. Anything from original stories to classic fairy tales can be found here, all read by charming narrators who bring their own unique talent to the story. StoryNory publishes at least one new story every week, and there are hundreds of stories from which to choose from on the site.