We're Still Hiring!
With the current state of job security and career growth feeling uncertain for many, we're grateful for the ability to continue growing our team in an effort to service our membership and our communities in new—and even greater—capacities. Helping people achieve financial wellness continues to be our top priority, now and always.
Team3 is an employee base of go-getters, game-changers, and service gurus who are dedicated to improving the financial focus in lives of the members we serve. We're a fast-paced organization where creative thinkers and problem-solvers will thrive. Each and every one of us is invested in the communities we serve and we take pride in improving the financial awareness of those around us.
3Rivers has a firm commitment to promote diversity and inclusion within our workforce and we are committed to investing in the full potential of each and every one of our team members. We have a strong track record of promoting from within and have consistently been recognized for Employee Engagement & Workplace Excellence awards by Peter Barron Stark Companies. If you're ready to launch your career with a local organization, click on the link below!
3Rivers Federal Credit Union is an Equal Opportunity Employer/Vet/Disability. Notice of Rights EEO is the law.
Our Benefits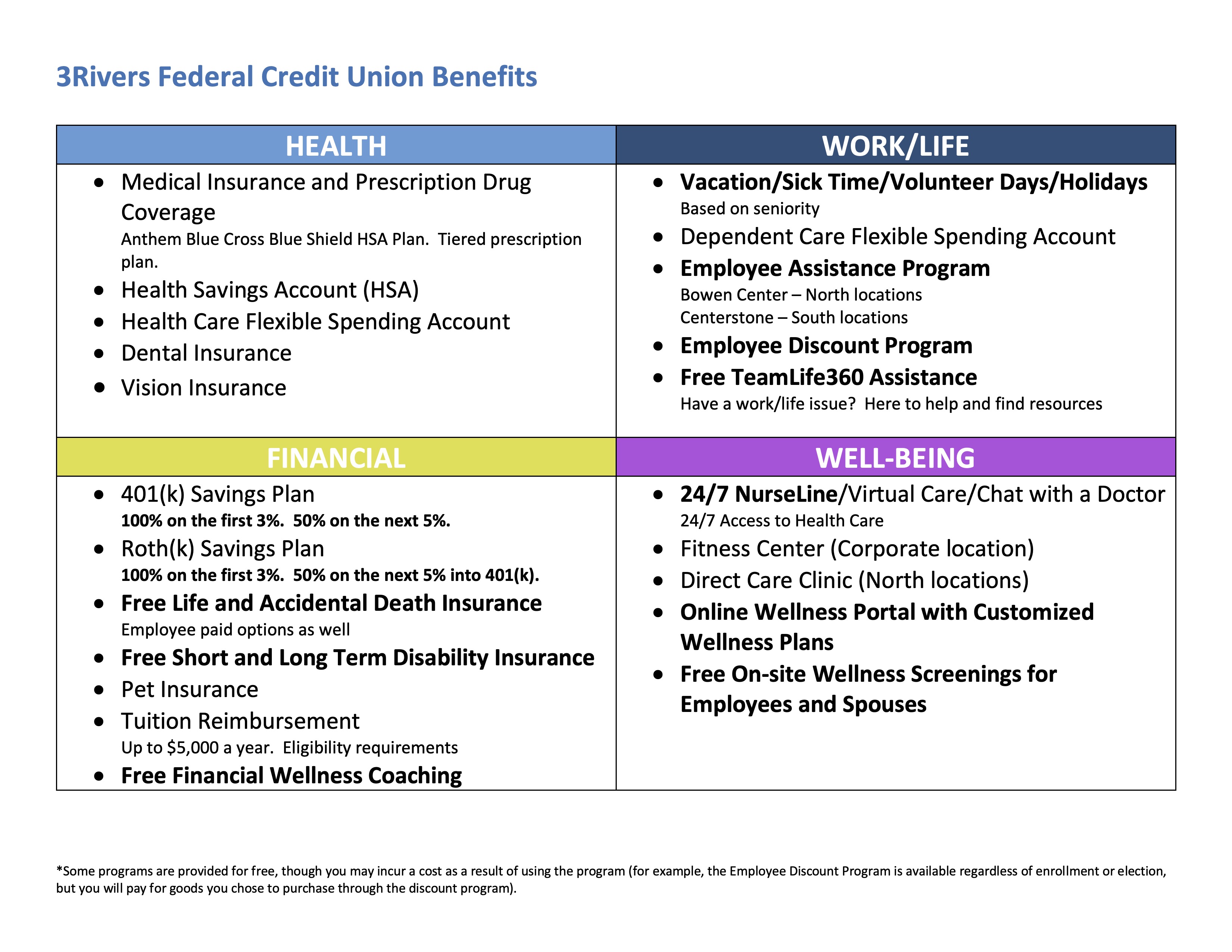 Awards & Recognition

Living & Working in Northeast & East Central Indiana
We're proud to call the vibrant and ever-evolving communities we serve "home." Like so many of the incredible businesses and organizations throughout Northeast and East Central Indiana, 3Rivers is committed to investing in the ideas and the people that spark change and progress for a brighter future.
If you're searching for a career in our region, you'll be happy to learn that, not only will you love working here, but living and playing here, too. The affordable cost of living, countless things to do, close proximity to some of the Midwest's most major cities, and more, will cause you to fall in love with far more than your job!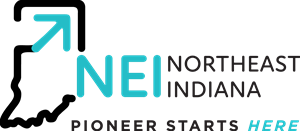 We offer space to pull up a chair, plant your roots, and belong to a community of makers, creatives, and entrepreneurs that make this part of the Midwest so special.
Northeast Indiana Regional Partnership Economic Development Corporation of Wayne County