Brad Wilson
Commercial Lender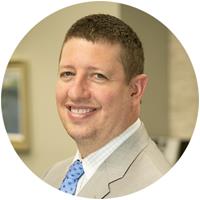 Brad Wilson has worked in the finance industry for nearly 20 years. He graduated from Purdue University with a Bachelor of Science in Economics, and went on to receive his Masters in Finance from Ball State University.
Brad currently resides in the Richmond, Indiana area and enjoys providing an array of solutions and services to business owners in the community. He's committed to ensuring our members' needs are met and their goals are achieved. He understands how valuable your time is and strives to give as much of it back to you as possible by proactively looking for ways to manage your financial position while you focus on running and growing your business.
Note: Electronic mail (email) is not secure. Any confidential or sensitive personal/business information should not be communicated in this manner.