Caitlyn Lawson
Youth & College Advisor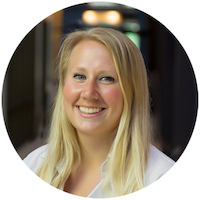 Caitlyn Lawson started her career with 3Rivers in 2016 and has loved being able to help members with their goals and financial wellness journeys. She is dedicated to helping students find their own unique paths upon graduating high school—helping make sense of higher education, career paths, and the many other financial situations students may discover along the way.
Caitlyn's own path to a higher education was more of a zig-zag than a straight line. Feel free to ask, she'd be happy to share more about her own journey and lessons learned!
Outside of work, she helps coach and teach swimming, loves to hike and explore new places, and is always seeking a new challenge to accomplish.