Carl Schlutz, CTFA
Investment and Trust Officer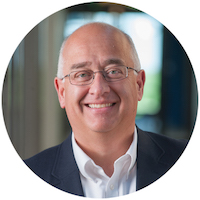 Carl is a long-time team member with 3Rivers and has extensive experience in the Trust management field.
He'll work to grow, preserve and protect your life assets both for you and your loved ones by helping you:
Save on estate taxes
Minimize probate
Avoid court appointed guardianship
Provide asset management
Make sure your personal wishes happen after your passing
If you're ready to review your options, please contact Carl to arrange a convenient time for a complimentary, no obligation appointment.
Note: Electronic mail (email) is not secure. Any confidential or sensitive personal/business information should not be communicated in this manner.
Trust services provided by MEMBERS Trust Company. Trust and Investment products are not federally insured, are not obligations of or guaranteed by the credit union or any affiliated entity, involve investment risks, including the possible loss of principal.