Leslie Kurtz
Community Solutions Manager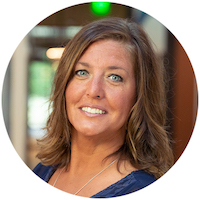 Leslie Kurtz has lived in Fort Wayne for nearly 20 years. She started in the financial industry 13 years ago as a teller and quickly moved into a management position. In September 2012, Leslie began her journey with 3Rivers Credit Union as the Sales Manager of the Dupont Road Branch and has recently moved into the Community Relationship Manager position.
Leslie's compassionate and supportive character is what allows her to always go the extra mile to help others and to ensure their success. She also believes in impacting the lives of young girls in our community not only by leading her own Girl Scout troop, but also by being the Community Coordinator for all of the troops in Northwest Allen County.
Leslie is also a big supporter and advocate for the Manchester College of Pharmacy and the Ronald McDonald House at Parkview North. Leslie is an active member in the Strategic Partners Chapter for BNI in Fort Wayne.
UPLOAD SECURE DOCUMENTS SCHEDULE CONFERENCE CALL SCHEDULE VIRTUAL MEETING
Note: Electronic mail (email) is not secure. Any confidential or sensitive personal/business information should not be communicated in this manner.