Renee Miller
Mortgage Loan Officer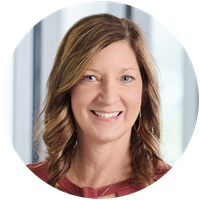 Renee Miller has over 30 years of experience in the financial industry, specializing in the mortgage realm for nearly a decade. In addition, she has nearly 20 years of experience in business management, operating a Richmond-based eatery. These experiences make Renee uniquely qualified to work with members with a variety of financial needs. She enjoys problem-solving and working with our members to help fulfill their financial goals, mortgage and otherwise.
Renee has been a resident of Richmond for over 30 years and is very passionate about the community. She's Vice President of Good Will Habitat for Humanity and in her time off, enjoys spending time with her family, boating, and exploring the great outdoors.
APPLY NOW CHECK RATES UPLOAD SECURE DOCUMENTS 3Rivers Member Insurance
Note: Electronic mail (email) is not secure. Any confidential or sensitive personal/business information should not be communicated in this manner.