Tyra Timmerman
Mortgage Loan Officer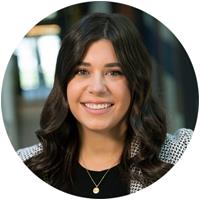 Northeast Indiana
Tyra Timmerman is a Fort Wayne native with nearly a decade of experience in the banking and finance industry. Over the past several years, she has gained knowledge of a host of aspects in the mortgage industry, from loan processing to loan origination.

She strives to guide her members through home-buying and refinancing processes with care, efficiency, and attention to detail. She believes home loans are far more than a transaction, and each is an opportunity to build a lasting relationship with our members and help them to achieve all their financial goals.

With a wealth of knowledge in mortgage lending, along with the many other banking solutions 3Rivers has to offer, Tyra provides our members with top-level service geared toward helping them with all their financial wellness needs.
APPLY NOW CHECK RATES UPLOAD SECURE DOCUMENTS 3Rivers Member Insurance
Note: Electronic mail (email) is not secure. Any confidential or sensitive personal/business information should not be communicated in this manner.