Chris Horan
Mortgage Loan Officer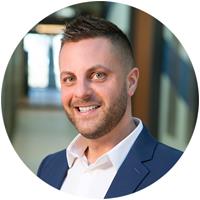 Northeast Indiana
Chris Horan comes to 3Rivers with more than a decade of experience in the credit union industry, with a primary focus on building financial wellness through personalized lending.
Chris also possesses firsthand knowledge of the real estate and local title industry. He values the relationships he builds with members throughout the mortgage process, which result from him asking the right questions, listening their goals, identifying their unique needs, and assembling a team of experts to help them achieve financial wellness.
He strives to provide every member, realtor, and builder with the highest level of service. His extensive knowledge of 3Rivers' products and services allow him the opportunity to provide all homebuyers—including self-employed borrowers and first-time homebuyers—with the ideal mortgage solutions, whether they're building, buying, or refinancing.
APPLY NOW CHECK RATES UPLOAD SECURE DOCUMENTS 3Rivers Member Insurance
Note: Electronic mail (email) is not secure. Any confidential or sensitive personal/business information should not be communicated in this manner.