Crystal Cobb
Mortgage Loan Officer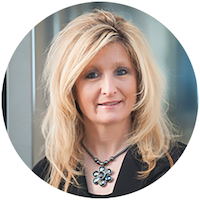 Northeast Indiana
Crystal has been a mortgage loan officer for nearly 20 years. She is proud to use her credit union expertise to help streamline the mortgage process for members and referral partners. She is passionate about the relationships she makes with her members, and she is keenly aware that she is guiding them through what is likely the largest investment of their life. She focuses her skills on helping her members purchasing or refinancing their current mortgage to keep costs to a minimum and their options expanded.
APPLY NOW CHECK RATES UPLOAD SECURE DOCUMENTS 3Rivers Member Insurance
Note: Electronic mail (email) is not secure. Any confidential or sensitive personal/business information should not be communicated in this manner.