Jon Halliwill
Mortgage Sales Manager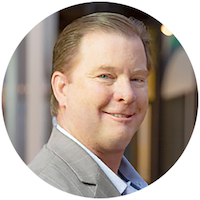 Northeast Indiana
Jon Halliwill, a graduate of the University of Evansville, has worked in the mortgage industry since 2003, and is experienced in all aspects of the home-buying process. He has worked with financial institutions in producing, managing, and training roles for more than 15 years, and specializes in all facets of mortgage lending.
In his free time, Jon gives back to our community by volunteering as a mentor for Big Brothers Big Sisters and taking part in the United Way's "Real Men Read" program. More recently, he has joined Northeast Indiana Mortgage Banker's board and Make A Wish of Northern Indiana. He is married, and has two daughters, who he enjoys spending time with at weekly soccer events.
APPLY NOW CHECK RATES UPLOAD SECURE DOCUMENTS 3Rivers Member Insurance
Note: Electronic mail (email) is not secure. Any confidential or sensitive personal/business information should not be communicated in this manner.