10 Tax Scams to Avoid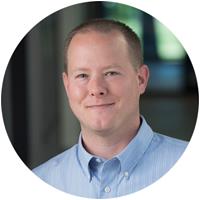 Friday, March 7, 2014
Fraud
The IRS often warns consumers about tax scams this time of year. While it's important to keep an eye out as you work with your tax preparer or do your own yearly tax filing, watch out for many of these scams that happen year-round. If you come across any of these, consider it a red flag:
A claim that the tax system is unconstitutional – The tax system is constitutional. And yes, you do have to pay taxes.
No signature – If your tax preparer won't sign your tax return, they are likely not authorized to prepare taxes. Make sure your preparer has an IRS Preparer Tax Identification Number.
"Huge" refunds – Beware of the preparer who promises huge refunds if you split it with them. This often results in falsified deductions, which is tax fraud.
Identity theft – If you receive a notice from the IRS that more than one return has been filed using your Social Security number, your identity may have been fraudulently used. Contact the IRS immediately.
Phone scams – Don't give out your personal information if someone calls claiming to be from the IRS. This is often a scam to steal your identity.
Phishing – The IRS will never contact you via e-mail, texts, or social media. Do not give out personal information in response to communications that come in such manner.
Free money – There's no such thing as free money from the IRS or Social Security. These claims usually target the elderly.
Hiding money – You must declare income on foreign bank accounts; hiding income in offshore accounts is considered tax evasion.
Nonexistent charities – Do not give money to a charity without first verifying that it is legitimate and that your donation is tax-deductible. Do your homework.
Too good to be true – If it sounds too good to be true, it probably is too good to be true. If you had income last year, you cannot claim you didn't.
Again, do your homework on your tax preparer and on the tax laws. Every year, new fraudulent methods to scam and steal from consumers and the IRS come to light. Don't be a victim. Educate yourself to better protect yourself.