10 Ways to Give Back on a Budget This Holiday Season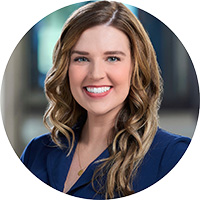 Tuesday, December 4, 2018
Holiday
This post is a part of a series we contribute to 97.3 WMEE's Mom Squad monthly e-newsletter!
Learn more. | Read more articles.
Frequently, when we think of giving to charity or making a difference in our community (and encouraging our families to do the same), the thought of giving money comes to mind. And while this is certainly a helpful way to give back, it's not always feasible, especially during the holiday season. Fortunately, there are plenty of ways to help support and benefit local organizations and people in need, or simply brighten others' days, without donating large amounts of cash — several of which the whole family will find rewarding!
Start Small
Don't give up on the idea of donating money completely. You might think only a $100 or $500 donation (or more) will suffice, but in reality, non-profits can benefit from every tiny bit of monetary aid that comes their way. Consider setting aside $5, $10, or $20 a month and donating this smaller amount throughout the year. Giving $10 a month will result in $120 over the course of a year. Or set aside that smaller amount in a savings account dedicated entirely to the cause(s) you plan to donate to, let it gain some interest, and pull it out to give away once a year. Don't feel obligated to donate a huge amount of money that will wipe out your savings at the end of the year.
Also keep in mind that monetary donations to non-profits often result in tax deductions.
Give as a Group
Still stuck on the idea of gifting a larger monetary donation, or a donation containing items like furniture, clothing, or canned goods? Then don't go it alone. Get your co-workers, friends, family, and social networks on board to help raise money (or other donations) for a charity or a family in need. Consider taking it online, utilizing sites like GoFundMe, or bring about the idea of replacing holiday gifts with donations to a pre-determined cause.
Ask your HR department if your employer will match employee donations for charity. Some do, and that means that, say your employer matches 50%, once your workplace raises $1,000, you actually have $1,500 to give!
Donate Your Time
Many non-profits will be more grateful for your time than cash donations. Contact your favorite charities and ask them what volunteer opportunities are available, then sign up for the option that works best with your schedule. Some great considerations for the holiday season that the whole family can get involved in might include volunteering at a soup kitchen or food bank, nursing homes or hospitals, toy drives, and animal shelters. Also consider making time to help your elderly neighbor shovel snow, hear out a family member who needs to talk, or simply thank someone in your life for being in it.
Gift Your Skills
Chances are, you have a skill that can help non-profits reach their goals by helping them to meet the challenges they often face due to a lack of financial support. Charities often need copywriters, graphic designers, researchers, computer-gurus, and social media experts to help them start up and maintain their efforts. These skills might also benefit friends, family, and neighbors in need of assistance, too. Reach out and offer to put your talents to work for the benefit of others!
Donate Gently Used Items
Most non-profits don't require your donations to be brand new (but be sure to ask, just in case). Take a weekend to clean out your closet, kitchen, basement, and attic (and have your partner and kids do the same) and round up any gently used items you no longer use. Items to keep in mind: clothing, kitchenware, sports equipment, toys, books, music, and movies.
A great way to get kids involved in this is to start a tradition in which they choose a certain number of toys they no longer use to gift to kids who would love to have them, to make room for the new toys they'll receive during the holidays.
Spread Awareness
Spreading awareness about a cause is one of the most powerful things you can do to help keep it going. Ask the charity you plan to help if they have any literature, social media accounts, or an e-newsletter that you can use to get your friends, family, co-workers, and social networks engaged. Then, start spreading the word!
Give Online
Make screen-time count! Sites like Free Rice (which your kids will love) donate to a cause simply for your time spent playing an online game. Social media sites, especially Facebook, are making it easy to start online fundraisers to collect money for causes you believe in with just a few simple clicks.
Donate While You Browse + Shop
Some sites, advertisements, and plug-ins will donate to charity simply as you browse the Internet, click their ads, or make an online purchase. For example, AmazonSmile will donate a percentage of your online purchases to charity and The Breast Cancer Site and Care2 will donate when you click a special button on their sites.
Buy Gifts That Give Back
Many companies, locally and globally, give a portion (or all) of their proceeds to charity, or invest it back into their communities. TOMS shoes, Newman's Own products, Cuddle + Kind stuffed animals, Warby Parker glasses, BoxLunch purchases, and hundreds of other companies and products make it a point to give back when you purchase from them. See more here.
Practice Random Acts of Kindness
Perhaps the simplest and most affordable way you can give back this holiday season, and all year long, is simply to be kind and pay it forward when you can. Give up your seat or place in line, hold the door for someone, lend an ear to listen, a shoulder to cry on, or helping hand to someone in need, send a thoughtful note, text, or email, give a compliment... and watch the kindness spread. This is perhaps the most important way of giving back you can put into practice and instill in your children, and it doesn't cost a thing.
We hope you feel a little more inspired knowing that there are plenty of ways to give to your favorite causes, and to people in our community and around the world, without breaking the bank! Remember, every little bit counts — whether in time, money, or action.
Happy giving, readers!