12 Secretly Healthy & Budget-Friendly Snacks Your Kids Will Love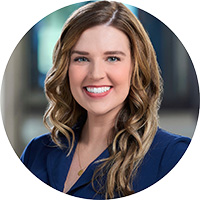 Tuesday, February 26, 2019
Mom Squad
This post is a part of a series we contribute to 97.3 WMEE's Mom Squad monthly e-newsletter!
Learn more. | Read more articles.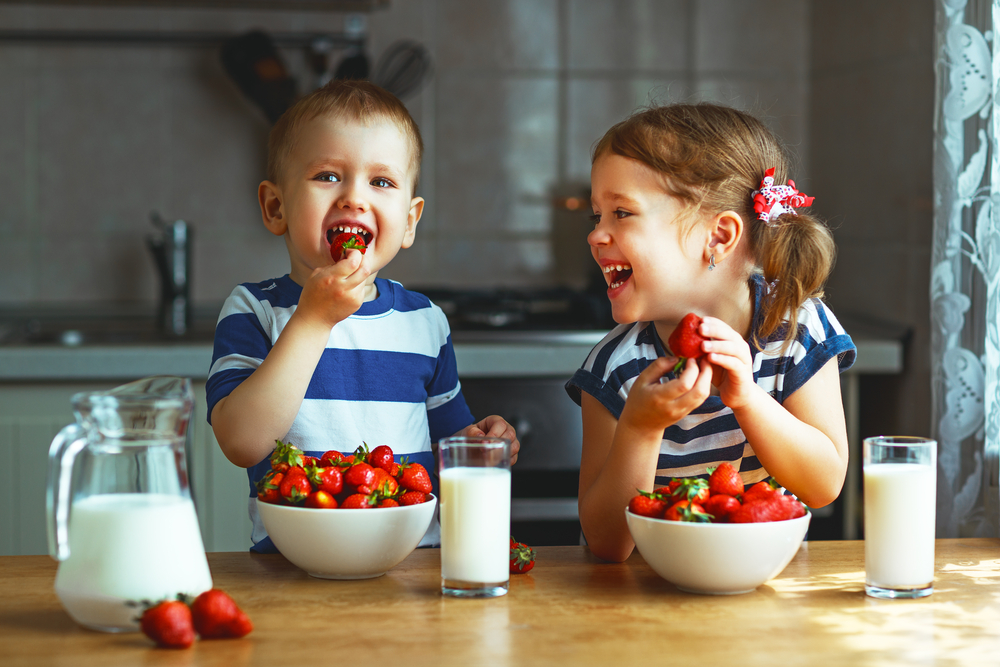 It's no surprise how much it can cost to keep a stocked fridge and pantry when you have children. Sometimes it seems like half the week's newly purchased snacks are gobbled up before the groceries are even fully put away. And while pre-packaged, on-the-go snacks certainly come in handy, many of them aren't always the healthiest or most affordable option.
Whether your kids need an energy boost in their school lunch or something to tide them over until dinner, here are 12 secretly healthy (so tasty, they'll never guess) snacks you can make ahead of time to save a little money and keep your kiddos satisfied!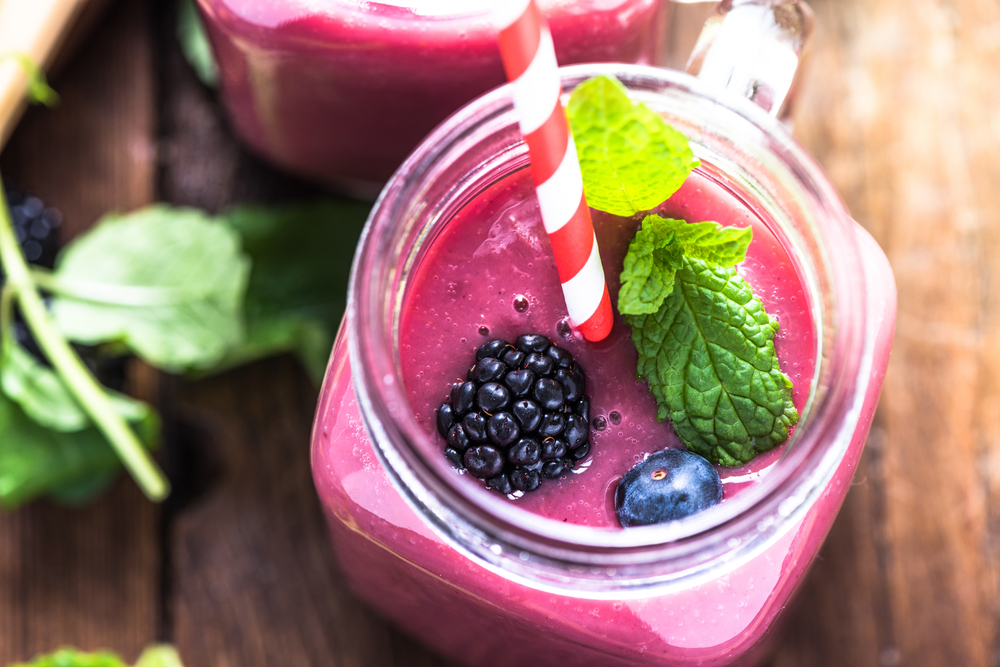 Sweet Tooth Smoothie Packets
Don't let those overly-ripe bananas go to waste! Chop them up and add them into snack-sized bags or containers, along with a healthy serving of additional fruits (think berries, peach, and mango) and a heaping handful of spinach. When your little one is craving something sweet, pull them out of the freezer, add a little milk, juice, or yogurt, and blend! Frozen bananas give smoothies an ice cream like texture, and their extra ripeness will guarantee the smoothie is plenty sweet, without adding any additional sugars.

Cookie Dough Bites
A surprising amount of protein, vitamins, and fiber is packed into these deceptively sweet chickpea-based cookie dough bites from Pump & Iron! Make a batch on Sunday night and keep them in the refrigerator for a week of healthy, energy-boosting snacking!

On-the-Go Veggie Snack Packs
Break out the mason jars or other small snack containers and place a serving of hummus or veggie dip in the bottom, then chop some of your child's favorite vegetables into bite-size sticks (carrots, celery, red pepper, broccoli) and place on top for a healthy, crunchy, on-the-go snack.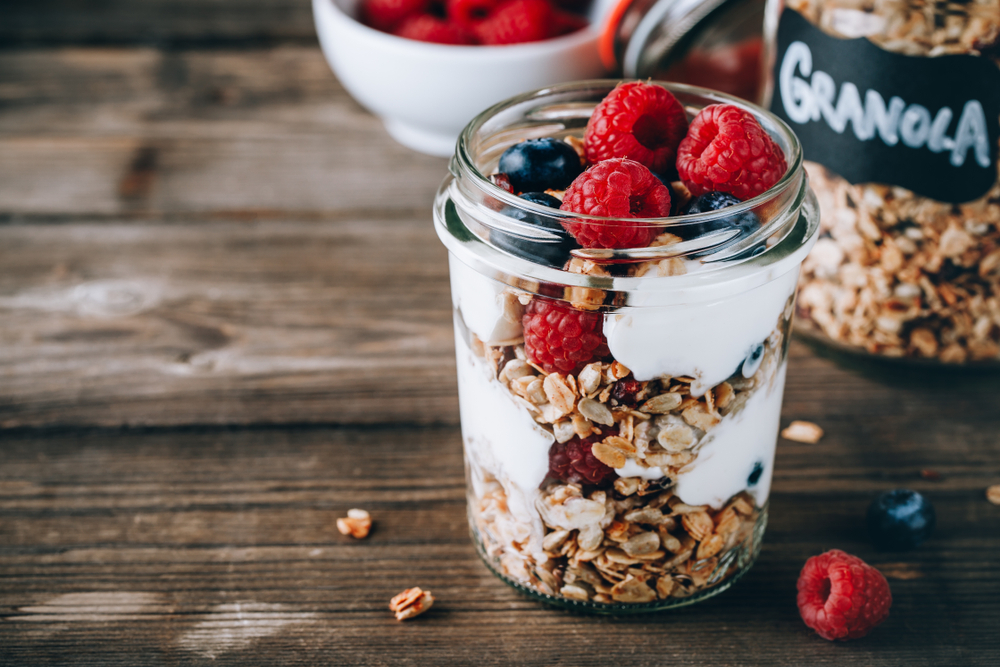 Fancy Layered Fruit Parfait
Gather some colorful berries, grapes, pineapple, and melon, along with some Greek or plant-based yogurt and granola, and create layers of each in a mason jar or clear snack container for a snack that's equal parts pretty and delicious!

Healthy Oatmeal Cookies
Who says oatmeal is just for breakfast? These fruit and nut-filled oatmeal cookies from Celebrating Sweets are sure to go over well any time of day, and can be made ahead for a week of sweet and healthy snacking!

PB&J Pinwheels
Flatten out some whole wheat bread (or use a tortilla) and cover in nut butter (or a nut-free alternative), then add a layer of jelly. Roll it up tightly, and then slice into bite-size pieces for a more fun take on the traditional PB&J.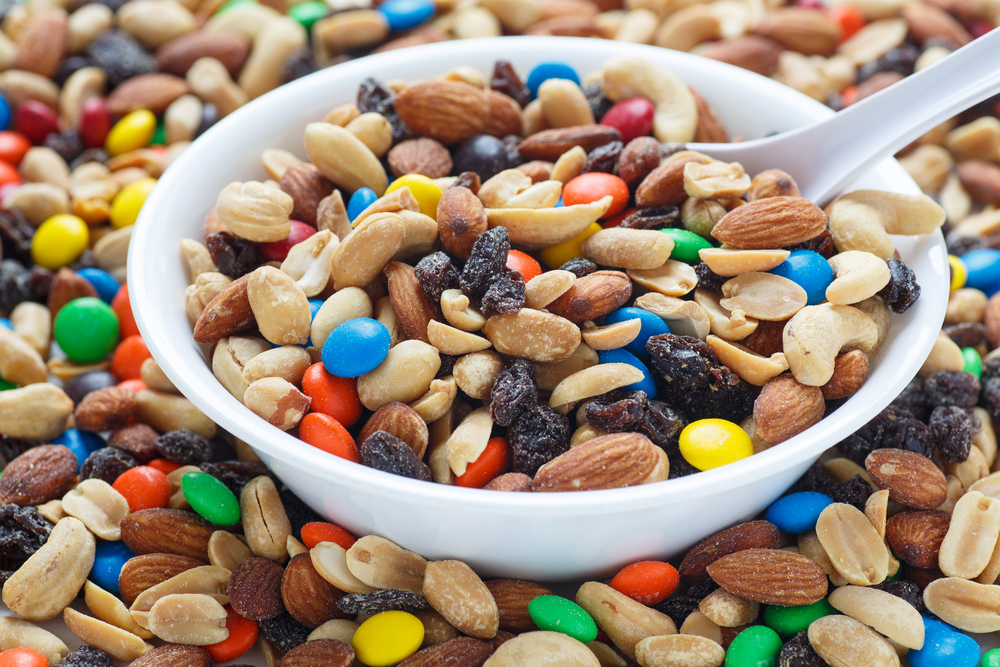 Customized Trail Mix
Stock up on trail mix staples like nuts, seeds, raisins, and pretzels, along with some fun options, like Teddy Grahams, small candy pieces, and yogurt or chocolate covered fruits. Let your child decide what kind of mix they'd like to create by setting up an after-school trail mix bar, or pre-make a few snack bags' worth to include in school lunches and to grab before getting in the car.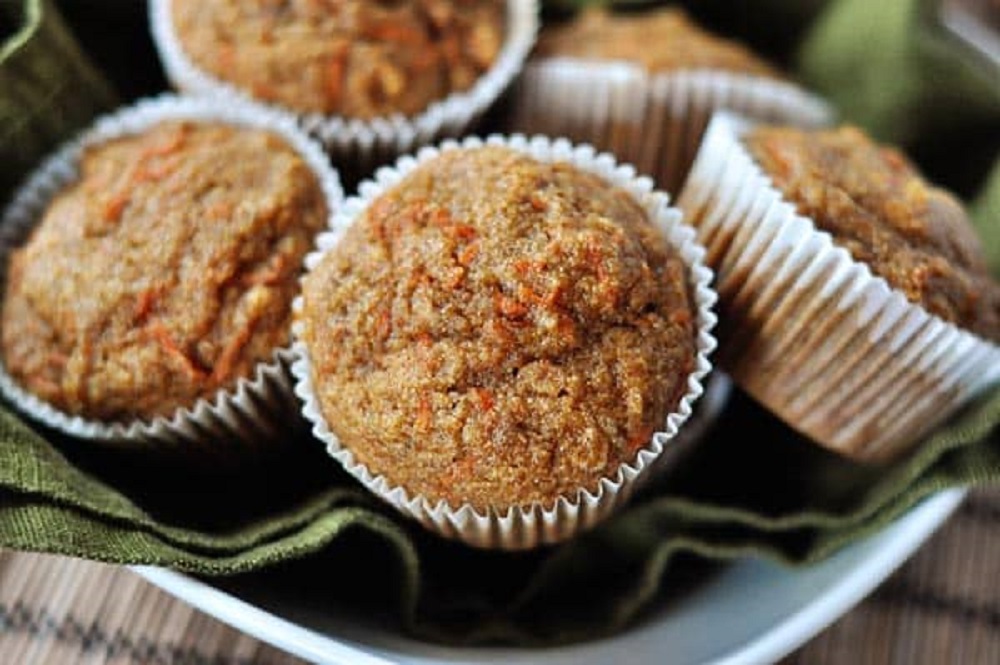 Carrot Cake Muffins
Your kids will wonder why you're letting them eat "cake" before dinner when you treat them to one of these healthy carrot cake muffins from Mel's Kitchen Cafe in the afternoon! Add an extra dollop of sweetness by drizzling with a bit of honey, melted nut butter, or yogurt.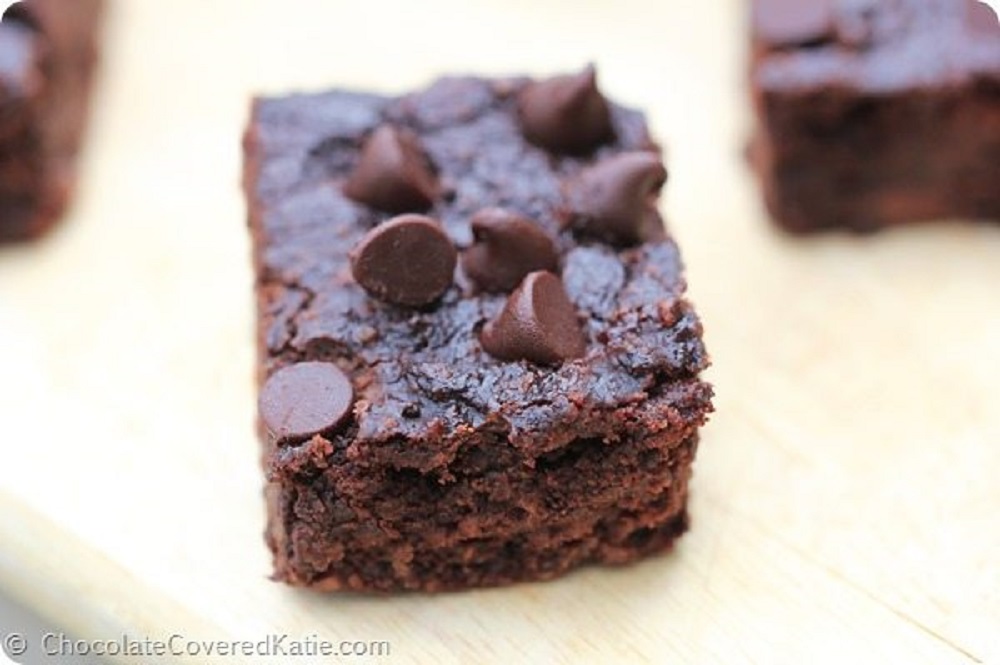 Protein-Packed Brownies
You might even sneak a few of these deliciously rich black bean brownies from Chocolate Covered Katie throughout the week! Packed full of protein and fiber, they're a perfect mid-morning or afternoon snack to keep energy levels up and bellies full. While they're quite sweet on their own, you can always stir in a handful of chocolate chips to add an extra dose of chocolatey flavor.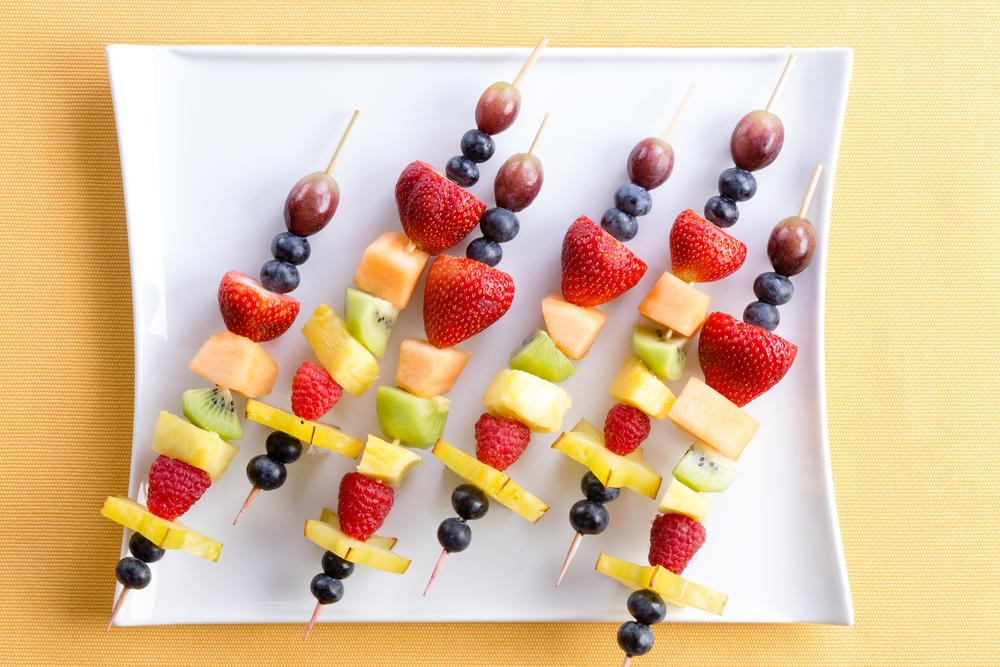 Rainbow Fruit Kebabs
In many cases, getting kids to eat healthy foods is simply a matter of how the food is displayed. Create a rainbow of colorful fruits (strawberries, orange pieces, banana, kiwi, blueberries, grapes) by sliding them onto a kebab stick (or a straw, if your kids are younger) and they might just go back for seconds!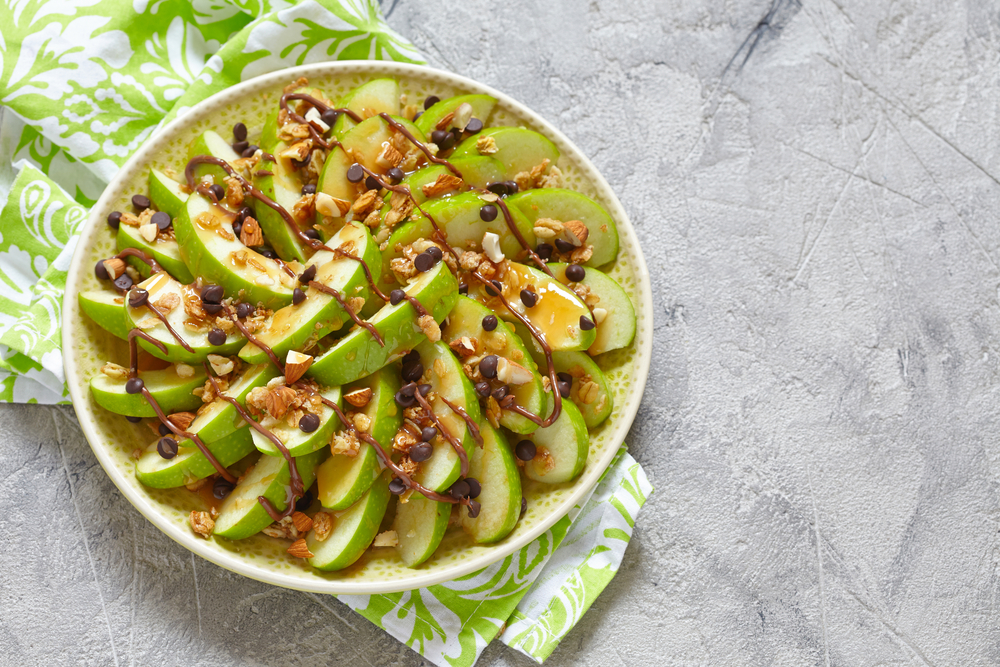 Apple Nachos
Turn boring old apples into something fun and sweet! Slice them into pieces, then drizzle with some nut butter (or an alternative) and sprinkle with chocolate chips for a fun and crunchy treat.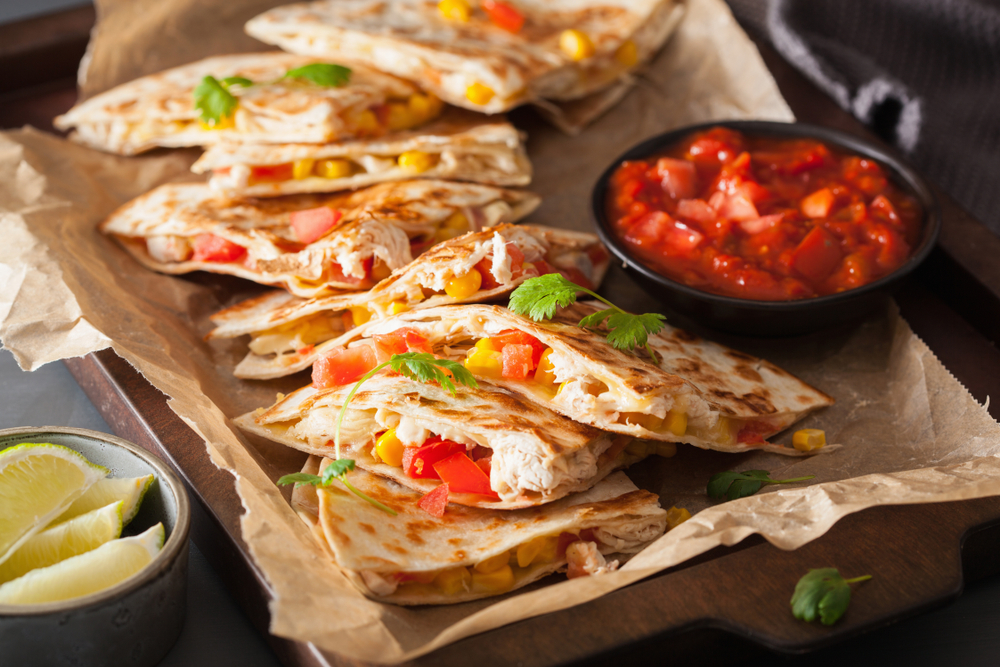 Cheesy Veggie Quesadillas
Chances are, your kiddo already loves plain old quesadillas. Shake things up by using a green spinach tortilla or sprinkling in some finely chopped veggies (tomato, purple onion, colorful bell peppers, broccoli) for a surprise rainbow of goodness when they take a bite!
What kinds of healthy and affordable snacks do your kids love? Share them with us in the comments!