14 Ways to Save Money by Going Green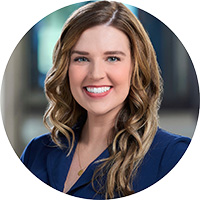 Wednesday, April 22, 2020
Budget-Friendly Ideas
Going green pays off in several ways. It reduces our carbon footprint and helps out the environment. It can benefit our health. And as an added bonus, it can save us some major money!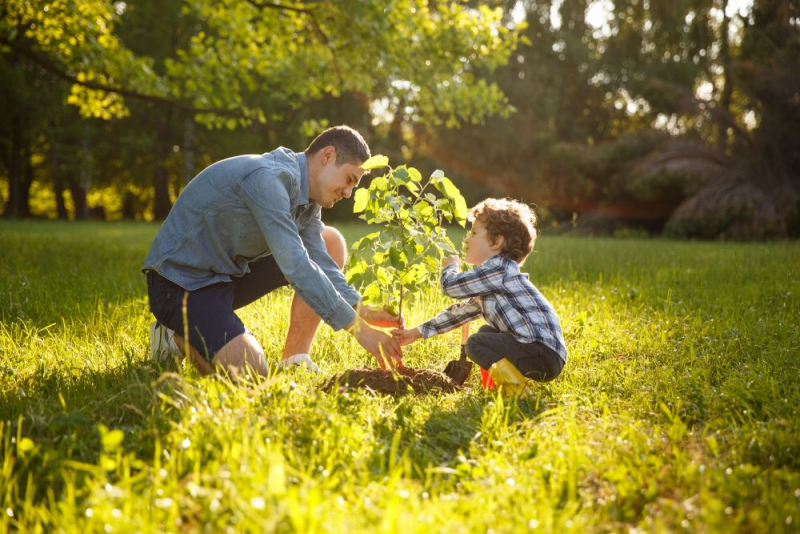 Cut Energy Costs
You've heard it time and again, but shutting off lights and unplugging appliances when they're not in use really can save you a good chunk of change over the course of a year. Invest in a couple of power strips that you can plug multiple devices into and you'll be able to unplug several cords at once. Also, opt for energy efficient light bulbs, programmable thermostats, and timed lights—these might be a little costly upfront, but will result in major savings down the road, especially if you're lazy about unplugging and switching-off.
Related: Slay Your Energy Vampires | How to Save Money on Your Electric Bill | 10 Ways to Save on Heating Costs This Winter | Prepare Your Home for Fall + Winter | Prepare Your Home for Summer
Shop Secondhand
Visit secondhand shops for things like books, music, movies, clothes, furniture, and knick-knacks. You'll find like-new gems for discount prices at establishments like Half Price Books, Plato's Closet, Mega Replay, Goodwill, Salvation Army, and more.
Related: Top Thrift-Shopping Tips
Learn to Mend + Fix-it-Yourself
Learning a basic hand stitch can save you from having to buy a brand new article of clothing when something gets damaged. Always attempt to repair a small tear, lost button, or even a large rip before tossing a garment aside for a new one. Same goes for damaged furniture. Chances are, you can handle small repairs yourself on a budget.
Related: How to Mend Your Own Clothes | 30 Ways to Repair, Restore, or Redo Any Piece of Furniture
Find New Uses for Old Items
Just can't let go of old jars or books? Can't seem to mend that ripped seam in your favorite pair of jeans? Don't toss them out just yet! Get creative and consider how you might be able to upcycle these items. Turn those jars into candle holders, those books into an end table, or those jeans into a pair of shorts!
Related: Over 100 Crafty Ways to Recycle Old Books | 7 Ways to Recycle Used Coffee Grounds | 221 Upcycling Ideas That Will Blow Your Mind
Recycle
Most cities have a recycling center that will pay you for recycled cans, metal, and sometimes glass. Investigate the options in your area, then dedicate a small bin or bag to these items and start recycling in your home. In addition, having a recycling bin delivered to your home by the city is usually free.
Donate
Just because you've tired of an article of clothing, an appliance, or a piece of home decor doesn't mean it doesn't have a lot of life left to live! Consider donating your gently used items to secondhand shops, churches, or local charities instead of tossing them out with the trash.
Cut Down on Drive-Time
This is a little easier said than done in many cases, especially here in the Midwest. But there are plenty of ways you can consider driving less in order to cut down on fuel costs (and in turn, harmful emissions). Carpooling, taking public transportation, biking, or walking to your destination when possible can make a huge difference. Making a coffee run to the shop down the street? Ask a couple of coworkers to take a break and walk with you instead of driving. Neighbor's kids heading to the same school as yours? Take turns driving the group of them all in one go. If you work downtown, consider investing in a bike to keep at your workplace in order to cycle to meetings and lunches around town.
Related: Drive Efficiently + Save Money on Fuel Costs
Eat Your Greens
Meatless meals cost less - as long as you shop smart. Cut meat from one or two meals a week to experience the savings and the health benefits!
Related: Meal Planning to Save Money | 5 Ways a Crock Pot Saves You Money + Bonus Recipes | Make-Ahead Freezer Meals
Ditch the Disposables
Sure, paper plates, napkins, and cups, and plastic silverware are much more convenient to get rid of when you're finished with a meal, but having to buy them time and again can really add up, and result in a lot of unnecessary waste. Rid your kitchen of all disposable kitchenware—even forego the paper towels—and choose long-lasting, reusable items instead.
Drink from the Tap
Invest in a reusable, BPA free water bottle and skip purchasing cases of plastic water bottles week after week. This could save you a couple hundred dollars over the course of a year and prevent a lot of excess waste. Wary about drinking from the faucet? Purchase a pitcher or faucet-mounted water filter.
Save the H20
Think about how much water you use in a day. Where can you cut your usage and, in turn, those costs? Turn off the water while brushing your teeth. Wait until you've accumulated a full load of laundry or dishes to fill the washer or the sink. Cut your shower time down by a few minutes. Collect rainwater to use in your garden.
Related: Simple Ways to Save Money on Your Water Bill
Line Dry
In the warmer months, assemble a simple line or two between two posts or trees for air-drying clothes. In the cooler months, utilize a drying rack indoors. This is especially beneficial for clothing that needs gentler care—like sweaters, tights, dress shirts, and coats or jackets—they'll last far longer than going through the dryer wash after wash!
Start a Garden
Gardening and landscaping doesn't just have the potential to produce fresh, delicious food (that can help you cut down on your grocery bill), but helps provide us with more oxygen and cleaner air, create a sanctuary for pollinators and wildlife, and give you a good workout, too!
Make Your Own Cleaning + Beauty Products
It's easy to spend a small fortune each year on household cleaning and beauty products. Believe it or not, you likely have most of the ingredients you need to make your own household cleaners and many beauty products in your kitchen pantry already, so you won't have to spend much money, if any, to get started! As an added bonus, DIY options are less harsh—safer for children, pets, and the environment. Win-win.
Related: Vinegar: The Budget-Friendly Miracle Worker | Easy + Affordable DIY Beauty Products | 5 Affordable DIY Household Cleaning Supplies
How are you going green, and what money-saving benefits have you noticed because of it? Share your best tips in the comments section below and be sure to check out how 3Rivers is going green, too!