20 Budget-Friendly Wintertime Boredom Busters for Families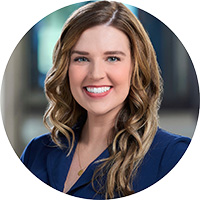 Wednesday, January 2, 2019
For Families
This post is a part of a series we contribute to 97.3 WMEE's Mom Squad monthly e-newsletter!
Learn more. | Read more articles.
A few too many snow days? A long streak of grey winter weekends? A nagging cold? It's inevitable that cabin fever will strike your family at some point this season, for whatever reason. And while a tropical vacation or other expensive adventure may sound like the perfect cure, it's simply not in the cards for most of us — especially right after the holidays when we're focused on getting back in shape financially.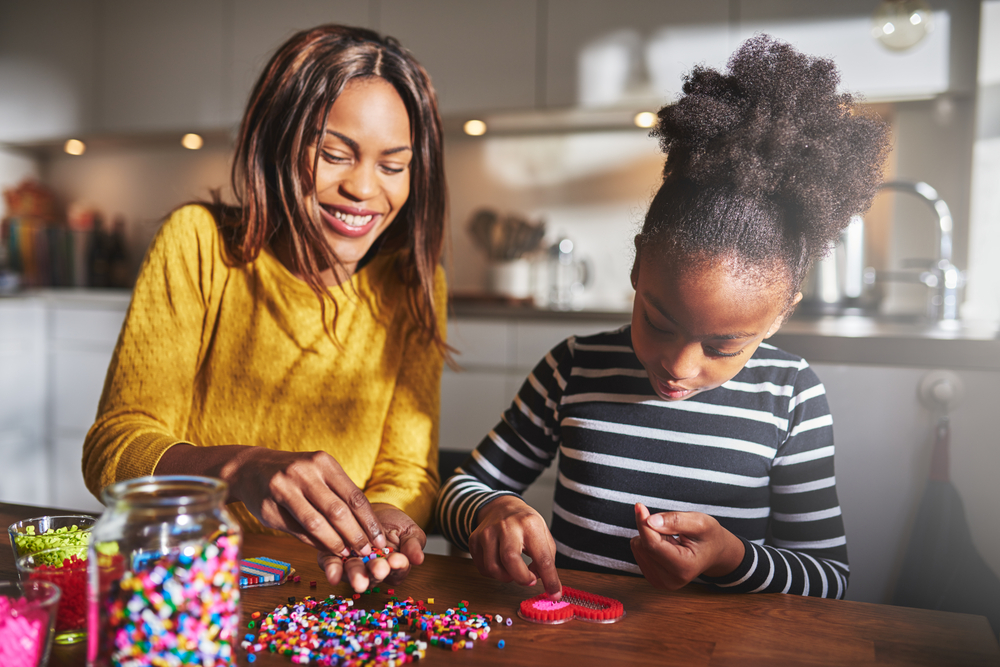 Fortunately, there are plenty of ways to keep the kids occupied and shake things up without wrecking your budget. Here are a few ideas to get you inspired!
Keep Learning
Encourage learning outside of the classroom by doing fun, hands-on, educational activities at home. Try making your own rock candy, slime, invisible ink, lava lamps, and more!
Get Crafty
Let your kids get in touch with their creative side by breaking out the art supplies! Simple activities like coloring, painting, and drawing will keep them busy for awhile, but consider more in-depth projects like scrapbooking, tie-dye, clay modeling, origami, and more, which will really put their creativity to practice.
Visit Your Local Library
Get out of the house and visit your nearest library for a morning or afternoon of learning and imagination! There are plenty of books to enjoy, of course, but don't forget that many libraries also offer activity time (and sometimes spaces) for kids, board games, computer games, events, and more for little-to-no cost to you.
Have a Movie Night
Allow each person in the family to choose a movie they'd like to watch and make a night of playing them all. Create a cozy space by rounding up all of the pillows and blankets (and an air mattress, if you've got it) and make sure to have plenty of snacks on hand.
Create an Indoor Obstacle Course
Do the little ones need to burn off some of their energy? Keep them moving and entertained by setting up an indoor obstacle course!
Explore Your Town
Get some fresh air and explore what your town has to offer! Chances are, there are plenty of places and events you can visit for free (or cheap) that will be fun for the whole family. Consider botanical conservatories, museums, art galleries, ice skating, activity centers like Science Central, indoor farmer's markets, bowling, arcades, parks, nature preserves, college campuses, and more! Be sure fuel up at a local restaurant while you're out — many offer free or discounted food for kids (or split a meal to save some money!)
Volunteer
Encourage your children to give back to your community by spending a day volunteering at — or donating to — an area non-profit. Animal shelters, food banks, soup kitchens, donation centers, and more, can benefit from a bit of your time or donations, and it's a great way to allow your kids to see the impact they can have on others.
Make a Movie
Let your kids be directors for a day by having them create their very own movie (or play)! Help them through the process of coming up with an idea, making it into a script/storyboard, putting together costumes and backdrops, then film the final production on your phone or camera for them to watch again and again! There are several free (or cheap) movie-editing apps available so you can stitch the clips together (and include a blooper real, of course.)
Host a Game Night
Invite the kids' friends, or the neighbors, over for a night of fun, using games you already have on hand or some that don't require a physical game (think charades, Pictionary, Simon Says, hide-and-seek).
Find ideas here.
Cook a Meal Together
Ask the kids to come up with a "fancy" family meal they'd like to help make and allow them to take part in the preparation. Bonus points if they craft a creative menu or place settings, set the table, and help with clean-up!
Find kid-friendly recipe ideas here.
Go on a Winter Walk
If it's not too frigid out, put on your coats and boots and step outside for a winter walk together. A few loops around the block will help burn off some energy, but consider visiting a nearby park or trail to get the most out of your steps! Have the kids collect items in a nature scavenger hunt, or give them a camera and let them capture the winter landscape through their own eyes.
Clean the House
Being inside for weeks on end can undoubtedly lead to a bit of a mess. Do your spring cleaning early and get the kids involved by coming up with some kind of challenge for them, or a way of making it fun — whoever finishes a task first gets a prize, small rewards for each completed chore, they get to pick the cleaning party music or come up with a plan to refresh their room, and so on.
Watch Something Grow
The lack of greenery this time of year can be a downer for everyone. Bring some life inside by getting an early start on your spring bulbs or seeds, growing herbs you can use in your cooking, or giving your child a houseplant of their own. Put your child in charge of caring for the plants by showing them how to water them, re-pot them, and prune them.
Find ideas for kid-friendly plants here.
Feed the Winter Critters
Spend a day making treats for birds, squirrels, and other creatures seeking food in the winter months and place them outside of a window your kids can see them from, so they can (hopefully) catch a glimpse of the animals enjoying their goodies!
Find ideas here.
Make Screen Time Count
If you're worried your kids are spending too much time in front of the TV or tablet, make sure what they're consuming is helping them learn and grow. There are plenty of shows and sites that encourage learning, many of them for free.
Ideas here, here, here, and here.
Camp Out, Inside
Build a fort in the living room, put together a picnic basket, turn on some nature sound effects, and turn out the lights! Then turn on the flashlights and lanterns for some late-night storytelling, games, and giggles.
Bake Something Sweet to Share
Spend some quality time in the kitchen baking something together that you can then deliver to family, friends, or neighbors.
Go on a Scavenger Hunt
Hide little trinkets, treats, or notes around the house and lead the kids on a scavenger hunt to find them!
Find ideas here.
Let the Light In
On the rare occasion the sun shines in, make it extra special! Help your kids make sun-catchers, faux stained glass, and more to place in the windows, and they'll be more likely to notice and appreciate those sunny moments.
Find ideas here.
Make a Warm-Weather Bucket List
It doesn't hurt to daydream! Find out what your kids are looking forward to most once spring and summer roll around by having them come up with their very own "Warm Weather Bucket List." What do they want to do once it's warm enough to go outside? Be sure to store their lists in a safe place so you can easily find them come spring and summer break!
We hope these ideas help you break free from cabin fever this winter. Let us know how you keep your little ones occupied and happy when you're stuck inside in the comments below!