7 Tips for Small Businesses Affected by COVID-19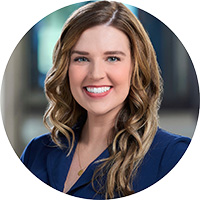 Thursday, April 9, 2020
All New and Noteworthy
If you're a small business owner, you're likely feeling especially overwhelmed by the COVID-19 crisis and the impact it may have on your business and its employees. Here are a few steps you can take and some resources you can consider to help keep your team and your business safe in the coming weeks.
Communicate with Your Employees
Even if you're still in the midst of developing a plan of action or don't have all the answers yet, keep your employees in the loop. They're looking to you to be transparent and open with them about what this could mean for their pay and their job security. Keep an open line of communication and be willing to hear out their concerns and their ideas, and encourage them to reach out to you now more than ever. Be patient and understanding, and update them frequently.
Communicate with Your Customers
Make sure you clearly communicate with your customers about any changes to your business hours and delivery schedules, and the preventative measures you're taking in terms of keeping your workplace sanitary. Customers also care about your team and want to know how employees will be affected (especially if they're used to working with them and seeing them on a regular basis) – so you may want to address this once it's determined, too.
Consider all of the ways you can get this information in front of customers – email, social media, printed signage, and phone calls.
Take Preventative Measures
Increase the frequency and thoroughness of cleaning your workspaces (don't forget door handles, light switches, phones, keyboards, etc.), instruct employees to wash their hands more regularly (ensure there's plenty of hand soap, paper towels, and sanitizer available), and, if possible, encourage employees to work from home to help prevent the spread of germs.
Reach Out to Your Financial Institution
Get in touch with your credit union or bank before you run into any cash issues and let them know where you're at currently and what you're anticipating – then discuss what options they may be able to offer you should you need assistance.
If you work with 3Rivers, you can contact our Business Services Team at 260.490.8328, ext. 8268.
Consider the Ways in Which You Can Still Do Business
If your business traffic slows down or you have to shut your doors for the time being, consider the ways in which you can still get your products and/or services to customers – or what untapped opportunities you may be able to try.
This may be a great time to try offering a certain aspect of your business online, give delivery services a go, or promote underplayed options like gift cards and merchandise.
In addition, this downtime may allow you to focus on aspects of your business that have been neglected our put off for lack of time. Does your website need attention? Could you revamp your social media? Does the building need some deep cleaning and organization? Could you work on getting your paperwork or files in order (or digitized)?
Apply for Assistance
There are several options for small businesses (and their employees) to try for financial assistance as a result of COVID-19. Here are some to consider:
Check Out These Resources
Continue to educate yourself on the latest updates regarding COVID-19 and small businesses. Here are a few articles full of tips and resources to get you started:
Have you come across additional resources for small businesses and/or small business employees who are affected by COVID-19? Please share in the comments!