A Voice for the Good: Crosswinds Counseling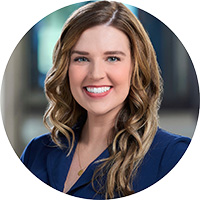 Thursday, March 4, 2021
A Voice for the Good
3Rivers is proud to support so many of the non-profit organizations that are committed to making our community a better place to live, work, and play, and we want to help spread the word about the difference they're making in our region. We've teamed up with 97.3WMEE to bring you A Voice for the Good podcast to do just that! We're temporarily bringing the podcast to you via these Q&A online articles, as we're doing our part to social distance and keep our community safe.
This article features Crosswinds Counseling—a local non-profit on a mission to "to bring hope to individuals, families, couples, and struggling teens. [Their] goal is to help [those in our community] find the solutions needed to reclaim, restore and rebuild." Crosswinds provides several counseling programs and resources to individuals and families, both in-person and online.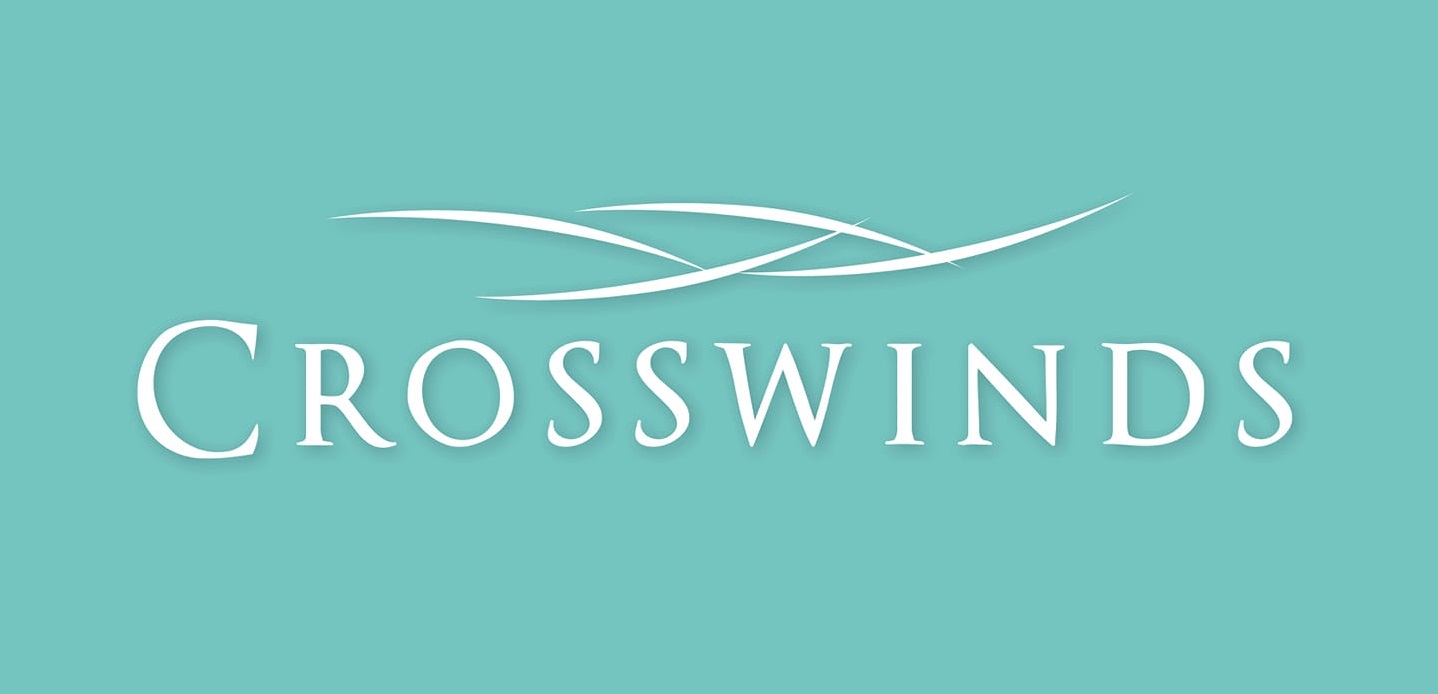 We talked with Abbie Thiebaut, Communications Manager, and Curtis Smith, Chief Marketing & Communications Officer, to learn more about the difference Crosswinds is making in our region.
How did Crosswinds come to be? What's the history/story behind how the organization initially got started?
Crosswinds was born out of Lifeline Youth & Family Services. After working with families involved in the court system, we wanted to do more for families and help them before they ended up in the system. Crosswinds was created to help individuals succeed, families thrive, and communities prosper.
What is the official mission of Crosswinds, and how is it currently being put into play?
The mission of Crosswinds is, "Changing hearts and bringing hope to individuals, families, and communities." For Crosswinds, this means removing barriers and allowing people to access mental health resources. We work each day to eliminate financial barriers, fight stigma, and ensure everyone receives the support they need.
How do you see the mission and vision of Crosswinds evolving into the future? Where do you see this organization a year from now, or even five years from now?
Our vision is to be the national leader in restoring individuals, families, and communities. This will continue to mean expanding to new geographic locations, expanding telehealth services and advocating for resources to make these services accessible.
Are there any exciting new developments, updates, or changes that have recently taken place at Crosswinds?
We're thrilled to welcome new leaders to our executive team as we grow in our mission and calling. We also expanded our services to Indianapolis this summer and plan to open office locations in several other cities this year! It's incredibly exciting to see our impact on lives grow and to make our services available to more and more people each day.
What kind of impact has the global pandemic had on Crosswinds, and how has the organization pivoted or gotten innovative in response?
Our services are more important now than ever. During the first month of the pandemic, demand for our services has jumped by over 40%. The needs are great, but many donors and foundations have also stepped up to give us the financial resources to meet these needs. Thanks to telehealth and the essential nature of our work, we have been able to rise to the occasion and continue serving families.
Could you share a standout story or two that really illustrates the impact Crosswinds and/or its programs has on individuals in our community?
While we can't share specific details due to the private nature of our work, people have come to us broken and ready to feel like themselves again every day. We have received countless calls from parents of teens who are struggling in school and have been able to offer them a chance to process and grieve the losses they have experienced. We have seen these teens begin to thrive once again.
Additionally, couples continue to come to us on the brink of divorce, with little hope left. Our counselors are able to work with them to put their differences aside, find common ground, and once again begin supporting each other and genuinely enjoying each other. It's exciting work that we don't take lightly.
How do individuals or families go about qualifying and/or inquiring about support from Crosswinds? What does that process look like?
The process is simple! Simply reach out to us at crosswindscounseling.org or give us a call at 877.594.9204. Our team will hear your concerns and match you with a counselor. It's that easy!
Once you're matched, your first session will be a chance to get to know your counselor, establish goals, and begin feeling confident in tackling whatever struggles you might be facing.
Are there other local non-profit organizations that Crosswinds works/partners with to enhance their programs?
Crosswinds has partnered with Indiana Wesleyan as their educational partner. Both organizations operate from a foundation of faith and aim to improve the overall health of their communities. The partnership includes curriculum development, continuing education opportunities, employment and internship opportunities, new counseling offices at their campuses, and combined seminars and workshops.
Our organization is always looking for strategic partners to restore hope for individuals, families, and communities. This has allowed us to partner with many local schools to provide a counselor at no cost to the students. We are also open to exploring future partnerships with any group which could benefit from our services!
Are there opportunities for community members to volunteer at Crosswinds—and if so, how can they go about learning more?
We are always looking for ways to invite the community into the work that we do. For specific volunteer opportunities, give us a call at 877.594.9204.
In what other ways can community members support Crosswinds—be it through monetary donations, material donations, education, etc.?
The best way to support the life-changing work we do is to remove financial barriers to access to mental health resources. This can be done by making a donation to our Hope Fund. Additionally, you can easily support us through AmazonSmile and through the Kroger Community Rewards program, without any cost to you.
Where can our readers learn more about Crosswinds and how can they reach out to you to learn more or get involved?
We share lots of information over on our website at crosswindscounseling.org and you can also contact us at 877.594.9204.
Is there anything else you'd like our readers to know about Crosswinds?
We're excited about the future of our organization, but our passion is driven by the belief that everyone deserves to be the person they were created to be. If you find yourself having a difficult time coping with events in your life, or your family has conflicts that you just can't seem to resolve on your own, we're here to help.
Our counselors have helped thousands of people gain confidence and overcome difficulty. We can help you too.
Stay up-to-date on all things happening at Crosswinds by following them on Facebook and Twitter!
Want to tell your non-profit's story on A Voice for the Good? Text "VOICE" to 46862! Please note that this may lead you to incur standard text messaging rates or other applicable charges consistent with your wireless carrier/mobile phone plan.