Are You Prepared to Start Making Student Loan Payments? We're Here to Help!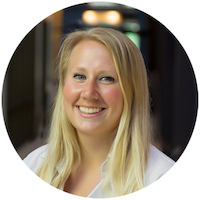 Friday, May 5, 2023
All Student Tips
Article updated on June 30, 2023.
The Supreme Court ruled to block the student loan forgiveness plan on June 30, 2023, and student loan payments that have been paused for the past three years will resume this fall.

With federal student loan payments being paused for three years, borrowers may not be fully prepared to start making payments again. If you need help coming up with a plan and reviewing your best options for working student loan payments back into your financial picture when they resume this fall, we're here to help!
Refresh Yourself on Your Loan Terms & Come Up with a Payment Plan
The reduction in staff at federal student loan servicers has significant implications for student loan borrowers. With fewer staff members to handle loan servicing tasks, there may be longer wait times for support. It's important to ensure you're up to speed on your student loan and that you have a plan in place before payments resume—when they'll likely be even more flooded with questions. Here are some tips to consider:
Understand your loan terms. It is essential that you understand the terms of your loan, including the interest rate, repayment period, and monthly payment amount.
Plan to make payments on time. Late payments can result in late fees and damage to your credit score. Set up automatic payments to ensure you never miss a payment.
Consider alternative repayment plans. Talk to your servicer and see if there is a better payment plan—like a graduated or income-based plan—that fits your current financial state and needs.
Start Small & Start Now
In order to ease your way into a student loan payment again, start making smaller payments or saving ahead of repayments going live. Try doing 1/4 of the monthly payment for the next couple of months—either putting that toward your student loan to help lower the balance or transferring that amount into a savings account specifically for your student loan bills. This gives you an opportunity to evaluate how that amount is fitting into your monthly budget. If you're feeling comfortable, increase the amount to half of your monthly payment, and so on. Once student loan payments actually kick in again, you'll know where you need to adjust your finances or will have determined whether you need to be on a different repayment plan.
Unable to Make a Payment?
If you're unable to make a full payment, partial payment, or no payment at all, you'll want to contact your student loan provider. They may be able to recommend options better fit for your financial needs—like another repayment plan, forbearance or deferment, or consolidation. Make sure to connect with your servicer before your payment is due! This will help protect your credit score from being negatively impacted and provide you peace of mind.
Need Additional Support?
Student loans can be overwhelming. Our Youth and College Support Team is here for you every step of the way! We're always happy to help you make sense of your options and come up with a financial plan and determine what's next.
Give us a call at 800.825.3641, x8265, or email us at college@trfcu.org to get the conversation started!