Building a New Home? Here's What You Need to Know About Construction Loans!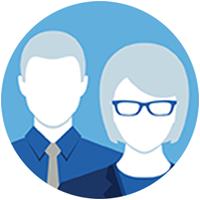 Monday, May 24, 2021
Mortgage
Article contributed by Courtney Wagner, 3Rivers Mortgage Support Specialist.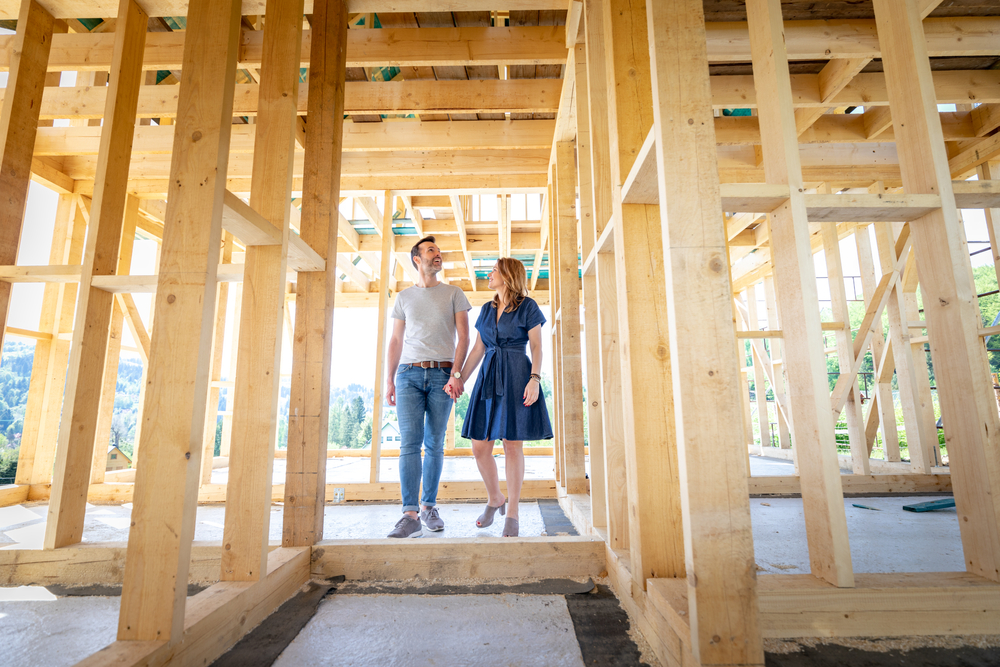 Are you looking to build a new home? A 3Rivers construction loan may be the perfect choice to help with the financing needs for your project!
What are the benefits of a construction loan?
A construction loan is a great option to consider since it is short-term, usually about 9-12 months. In most cases, borrowers will only pay interest on this loan during the construction process, and the down-payment is usually a much smaller percentage than other home loan types, so you don't need as much money up-front! You also have the option of a one-time closing and can lock in a great rate through the life of the loan—or a two-time closing, which allows you to refinance your new construction loan once it's rolled over into a traditional mortgage.
Why should I choose 3Rivers?
At 3Rivers, we strive to make the new construction loan process as simple and stress-free as possible, from start to finish. Our loan officers really get to know you and not only what you need in a home loan, but how it plays into your other financial goals, too. We know there's no one-sizes-fits-all solution when it comes to financing your dream home, and offer several new construction loan types and financing options to best suit your unique needs. Plus, our loan officers are based locally and are easily reachable throughout the entire process!
As an added bonus, we have a dedicated construction loan and draw team that works directly with builders for the dispersal of funds to make the process run even smoother. They speak the language of all things new construction and can help you make sense of all the processes and steps that occur when building your new home.
How do I go about getting started?
As with any home loan product, the best first step to take in the building process is talking with a trusted loan officer to see what you qualify to spend and to get preapproved. This ensures you'll be able to move quickly through the next several steps in building your new home! Once you've talked with a loan officer and determined your budget, 3Rivers can provide you with a preapproval letter that you can take to your realtor or builder in order to get things rolling.
•••
LOOKING TO LEARN MORE? We know the process of financing your newly built home can feel a little overwhelming, but we're here to help make sure you feel confident throughout each step. Here's a breakdown of what you can expect in moving forward with a new home construction loan.
The New Home Construction Loan Process
1. Get your finances in order by determining your budget and getting preapproved. As mentioned above, your best first step is to talk with a 3Rivers mortgage loan officer to see what you qualify to borrow. From there, you'll get your preapproval letter to share with your realtor or builder and can start planning out your dream home!
2. Prepare for extra costs. It's also important to note that having saved an additional cash reserve is a great idea as additional expenses, like change orders and allowance overages, may arise. These may result in cash out-of-pocket. It's crucial that you thoroughly read through the contract with your builder to understand the terms of the agreement—and don't hesitate to ask questions if there's something you don't understand.
3. All hands on deck, draw schedules, and building! Once blueprints are drawn up and a building timeline is agreed upon by all parties, the builder will set up a draw schedule with the lender for the construction loan. A draw schedule is the plan in which is agreed upon for payouts from the loan from the lender to the builder.
Usually, draws happen in four or five phases throughout the project: once the foundation complete, upon completion of the roof, drywall completion, and once the whole house is finished. The builder can request a draw or payout for each phase to pay for things like labor and materials. Generally, this sum can be equal amounts at each phase or less upfront, depending on what your builder and lender agree on (see the contract with your builder for terms).
Once a payout is requested from the builder, proof of the completed stage is submitted for approval by the lender. This can be accomplished in a few different ways. An appraiser may go out to inspect the work that has been completed and confirm it's ready for the next stage, or, depending on the builder, photos may be submitted or additional systems may track and communicate the progress to the lender.

What does the building period mean for you? During the construction period, you'll pay interest-only payments, monthly, on the amount that is paid out at each stage, which compounds as the project progresses. With certain construction loan types, there may be funds disbursed at closing, so interest may start as soon as the loan closes. In general, at the end of the project, the loan becomes due and may be rolled over into a traditional mortgage (end loan). At this time, more money can be put down toward the loan amount to reduce the payments, in the form of a principle reduction, and which would lower your overall monthly payments.
Here's an example of what this could look like:
Overall project cost: $300,000.
5% down-payment ($15,000) is needed to begin.
$285,000 remaining balance is left when home construction begins.
Draw schedule for stages of construction:
$71,250 when foundation is complete.
$71,250 when roof is complete.
$71,250 when drywall is complete.
$71,250 when house is finished.
5. The loan converts to a traditional (end loan) mortgage.
Ready to build your dream home? We're ready to help!
If you're ready to get preapproved, have questions, or simply want to learn more about how a new construction loan works, we'd be happy to chat! Get in touch with one of our loan officers today!