Christmas in July: 20 DIY Holiday Gift Ideas Under $20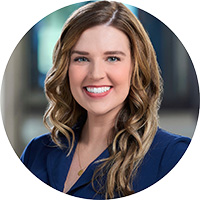 Wednesday, July 9, 2014
Holiday
Once you've come up with a holiday-focused savings plan and created a holiday budget, it's time to start thinking about gift-giving. While you'll likely make several purchases in-store and online for your loved ones, DIY gifts are becoming increasingly common, and really do feel a little more special (to give and to receive!)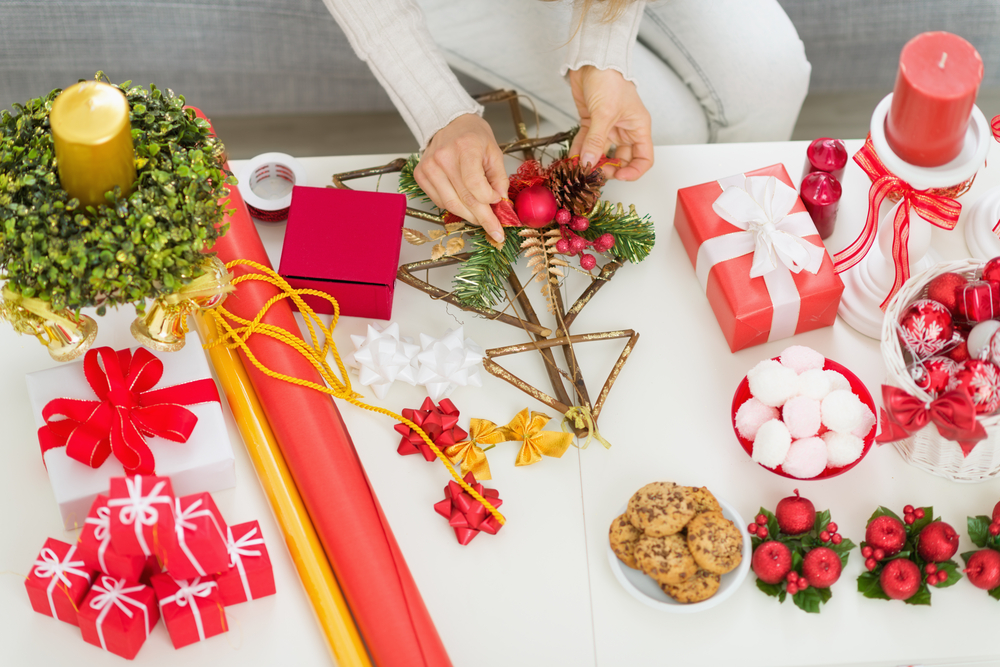 Today's Christmas in July post is full of DIY projects, all of which can be created for under $20 a piece or less. Read on for more inspiration!
PERSONALIZED WALL ART
Instead of forking over tons of money for a poster with the face of your best friend's favorite singer plastered all over it, take note of their favorite song and create a unique piece of wall art using a favorite lyric!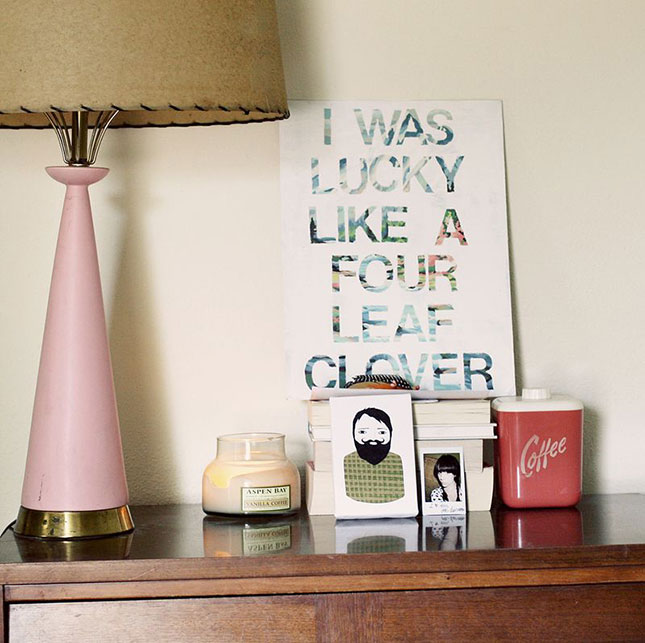 This would also work well for a loved one's favorite motivational, movie, or book quotes and phrases.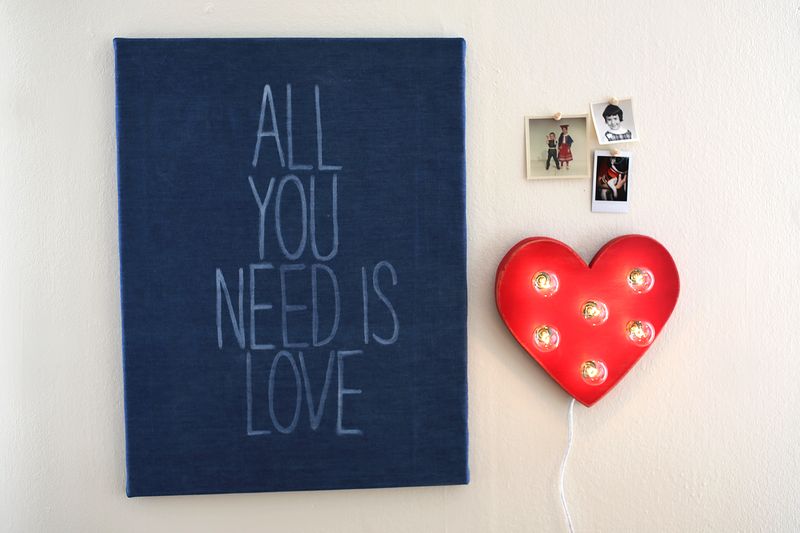 RELATED | Denim Wall Art Tutorial | Lyric Wall Art Tutorial | 100 Creative Wall Art Ideas
SHARPIE MUGS
Your loved one will think of you every time they sip their morning coffee with one of these totally personalized mugs!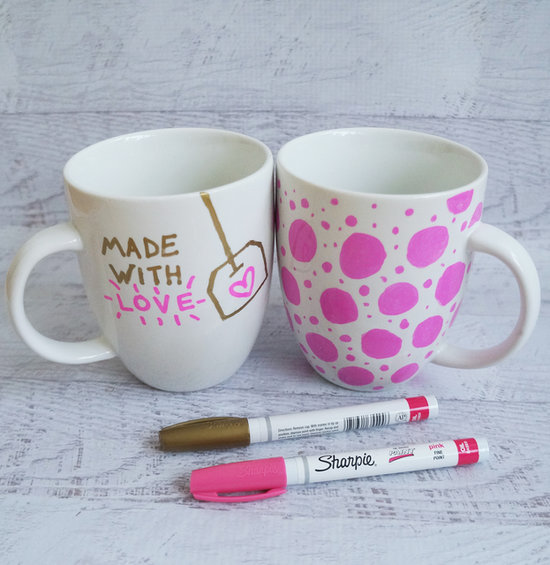 RELATED | 21 Tips for Sharpie Marker Mugs
GIFT IN A JAR (OR BASKET)
Having a theme in mind will make your holiday gift-buying so much simpler.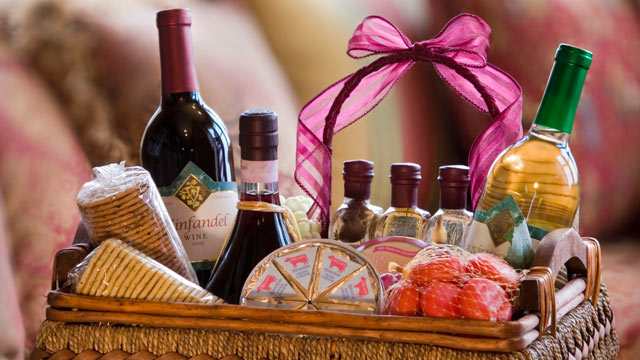 Gifting to a couple who recently moved into their first home? Create a housewarming-inspired basket. Movie fanatic? Create a movie-night-in themed gift using a popcorn bucket for the basket. Scrapbook-lover? Stock them up on basic supplies using a crate that they can incorporate into their craft storage. The opportunities are endless!
RELATED | 20+ Inexpensive Gift Basket Ideas | 101 Days of Christmas: Gifts in a Jar Roundup | 15 Easy Gifts You Can Put in a Mug
DIY COASTERS
College dorms, apartments, family homes - any and every space can benefit from a solid set of coasters - and they don't have to be pricey or boring.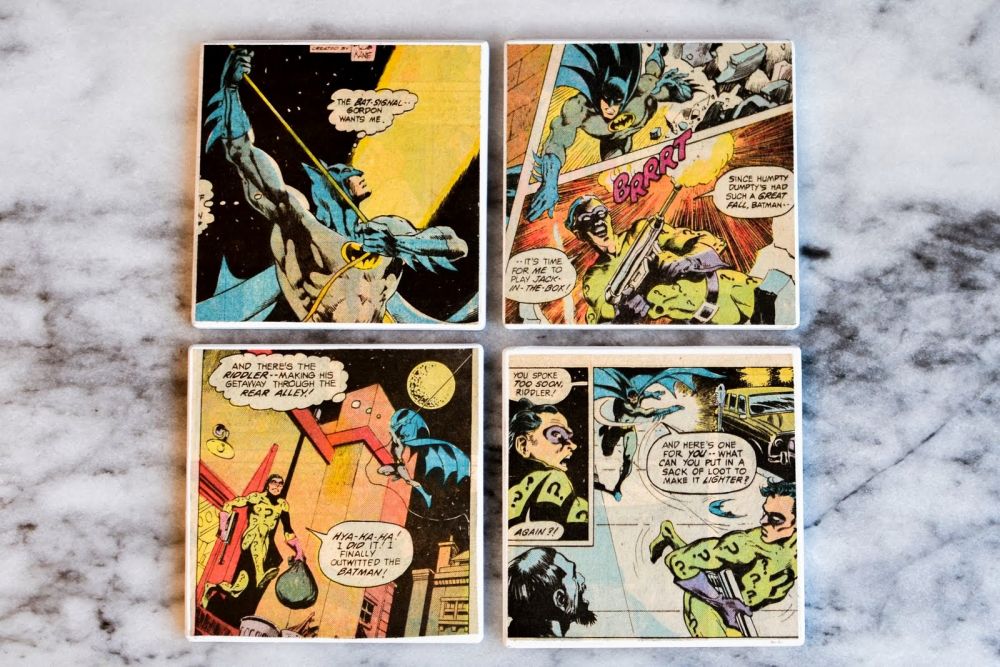 Get creative and give your friends and family a fun place to set their drinks. From comic pages to fabric, scrabble pieces to pennies, and everything in between, you can create a set of coasters that perfectly suits their interests.
RELATED | 17 Coaster DIYs Made With Plain White Tile | How to Make Coasters the Right Way
FAVORITE THINGS WREATH
Wreaths don't have to consist of fake flowers, burlap, or other standard crafty materials. Think outside of the box. Will you be gifting to a tea or candy lover?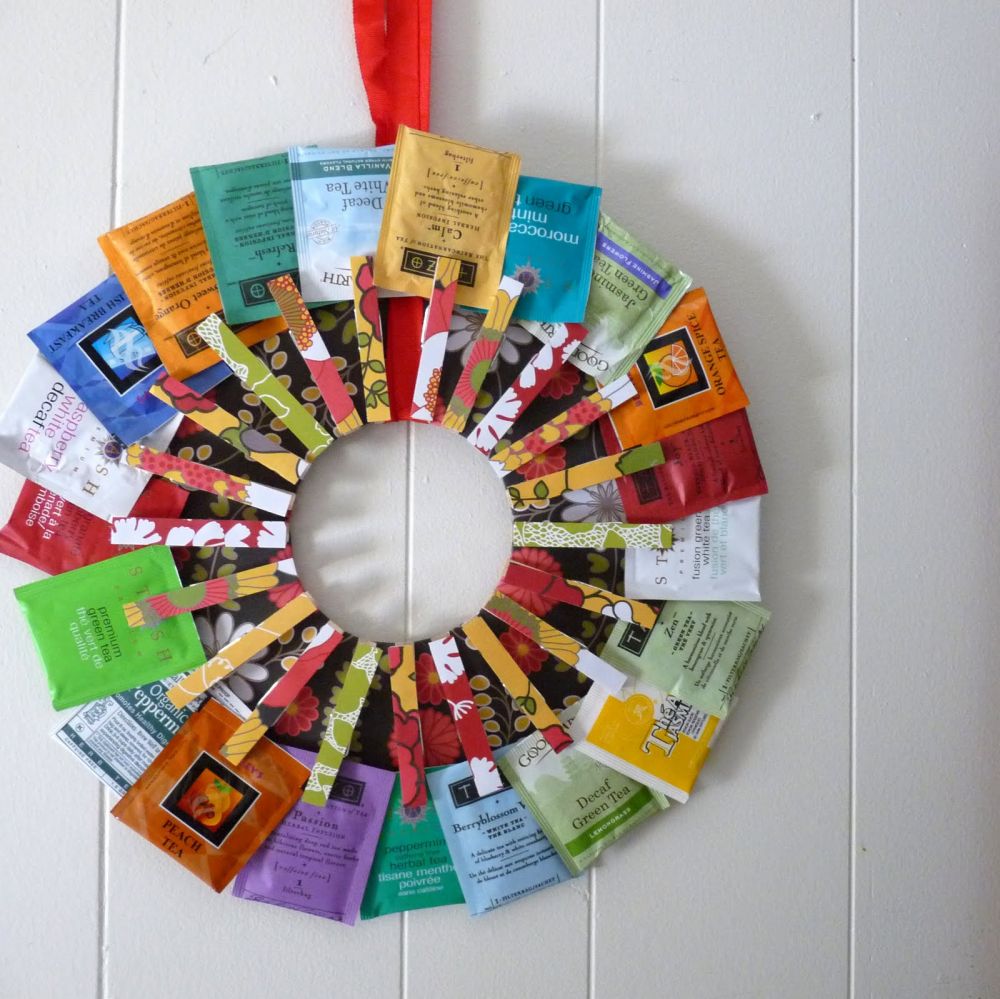 Giving them a few of their favorite treats in this fashion will ensure each drink (or bite) will be a little more fun! Plus, if they keep adding to it as the supply lessens, it could make a great addition to their home decor.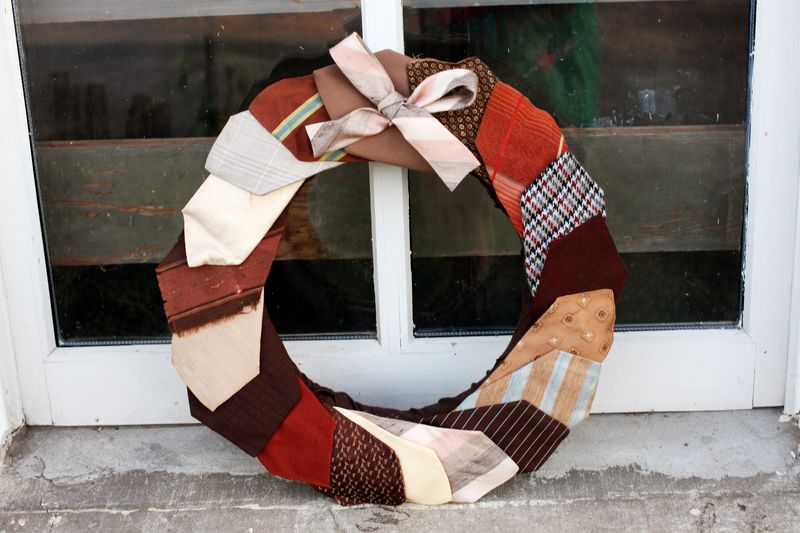 Is grandpa retiring from his many years of hard work at the office? He won't be needing those ties anymore, but they might hold a lot of proud memories that he could have on display!
RELATED | Make a Tea Wreath | Vintage Tie Wreath DIY
PILLOW MAT
Kiddos will probably receive plenty of toys during the holidays, so why not create a cozy place for them to play?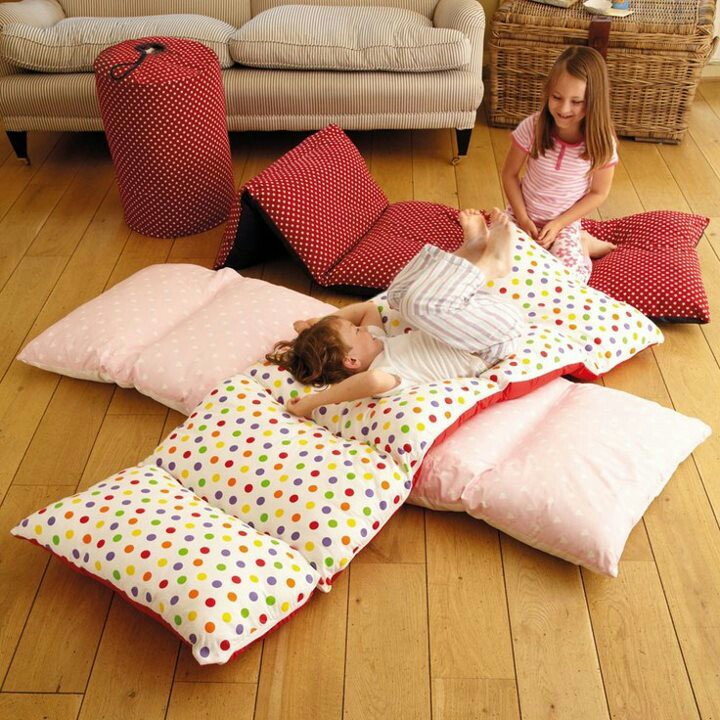 These comfy, easy-to-make and affordable pillow mats will give young'uns just the place to lounge around and play throughout the cold winter months and can even double as a summertime essential for camping and picnics!
RELATED | DIY Kids Pillow Bed
CUSTOMIZED PHONE CASE
Give a one-of-a-kind phone case for the holidays, for much, MUCH less than what a brand new one from the store costs. You can purchase clear phone cases on Amazon and at some craft stores. Then, doodle, glue, and create away!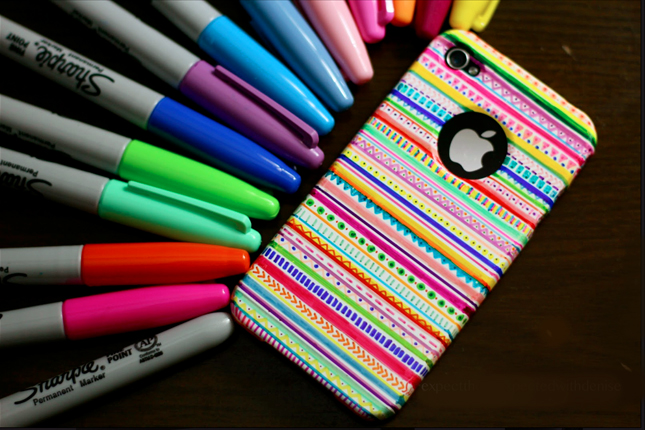 You can craft a fancy case using all kinds of mediums, including acrylics, fabric, glitter, sequins, and even fingernail polish.
RELATED | 25 Inventive DIY Phone Cases | Clear iPhone Case via Amazon
HOMEMADE CANDLES
Make ten candles yourself for the price of one you'd buy at the store and we promise the scents will be just as delightful once you find the right ingredients!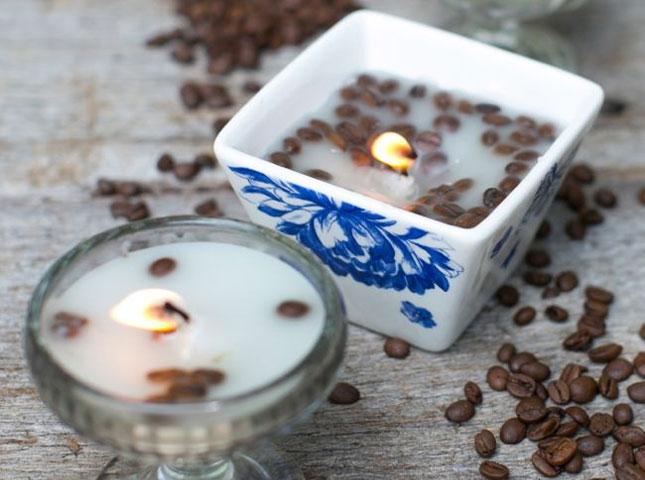 You can incorporate single essential oils or mix and match. Or, get even crazier with coffee beans, cinnamon sticks, beeswax, and more. Go fancy and make your candle in a mason jar, teacup, or any other empty piece you have lying around.
RELATED | 14 DIY Candles to Light Up Your Home | Make Your Own DIY Scented Candles
FANCY DRINKS OR EATS IN A JAR
Do half of the work for them by getting together all of the ingredients needed for a drink or baked good mix, attach the recipe and maybe a little extra (like a whisk, cookie cutter, or mug) and ta-da! All they have to do is add water and heat or bake.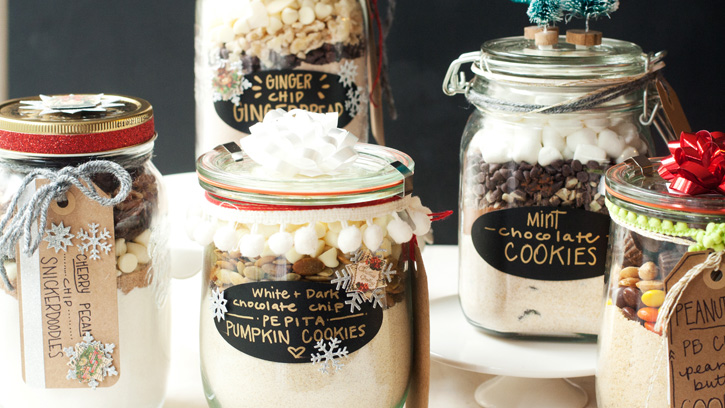 This will definitely be a great snow-day go-to and they'll be oh-so-thankful you did the hardest part for them.
RELATED | Mixes in a Jar Recipes | 24 Delicious Food in a Jar Gifts
UNIQUE BOOKENDS
Never quite sure what your book-lover friends and family already own? Bypass the books, then, and give them something that'll help them keep their shelves in order and add a little something extra to their at-home library.
RELATED | 23 Lovely DIY Bookends |21 Simple Ideas for DIY Bookends
"IOU" COUPON BOOKLET
Perhaps the most affordable DIY holiday gift - one that you'll spend no money, only a little time on. The "IOU coupon book."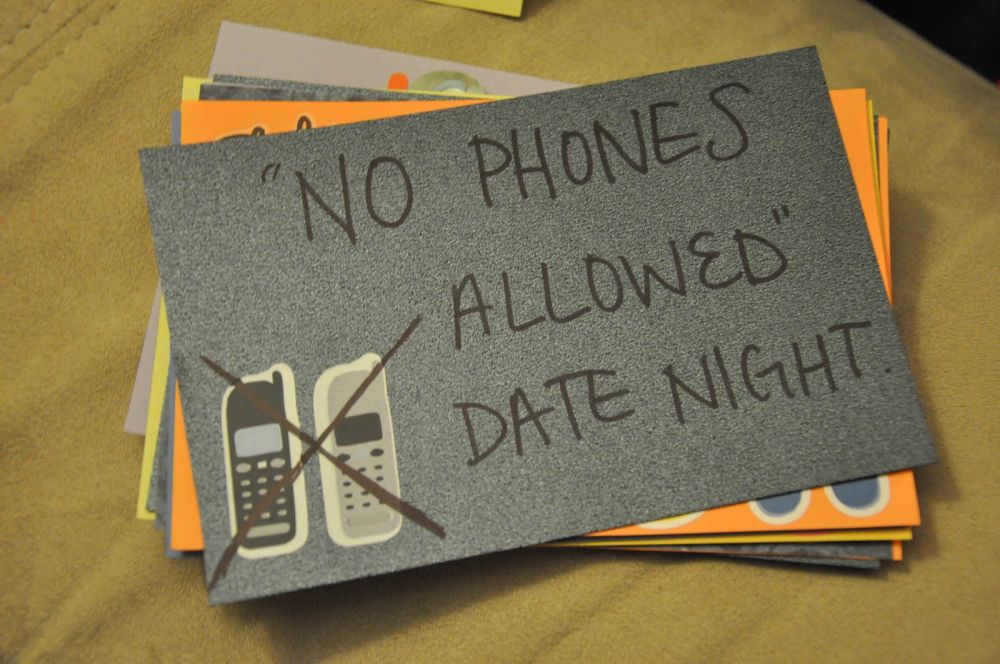 Think of a few things that your friend or family member will appreciate more than a store-bought gift. Maybe they'd like a quiet, at-home dinner with you, or some help rearranging their living room. Perhaps a girls-night-in, or a helping hand with a major home improvement project. Promise them a bit of your time, and they'll be tickled.
RELATED | FREE Printable IOU Coupons
HOMEMADE BODY SCRUBS
Spa-inspired gifts are always appreciated, but especially in the winter. Gift a homemade body scrub, soap, lotion, or bubble bath, and you'll be giving a much-needed, stress-relieving way to escape Winter's wrath, even if just for a few minutes!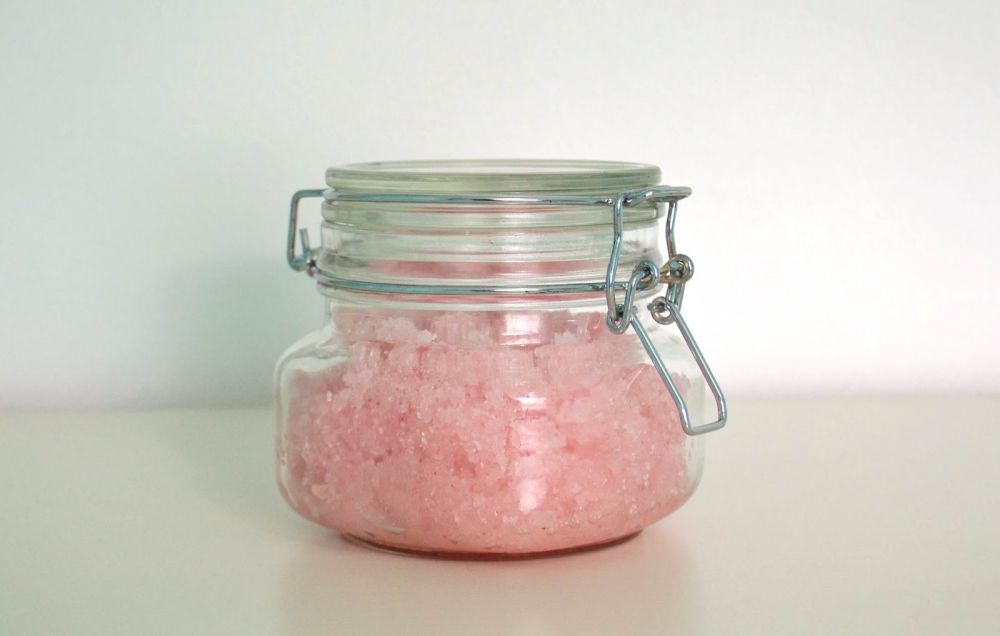 RELATED | 8 Homemade Salt + Sugar Scrubs | 5 Bath Scrubs You Can Make in Your KitchenV
VINYL RECORD DIYS
Gifting to a music-junkie? Vinyl records are making a comeback - both on the turntable and off. Use them to craft bowls, bookends, mirrors, coasters, and more.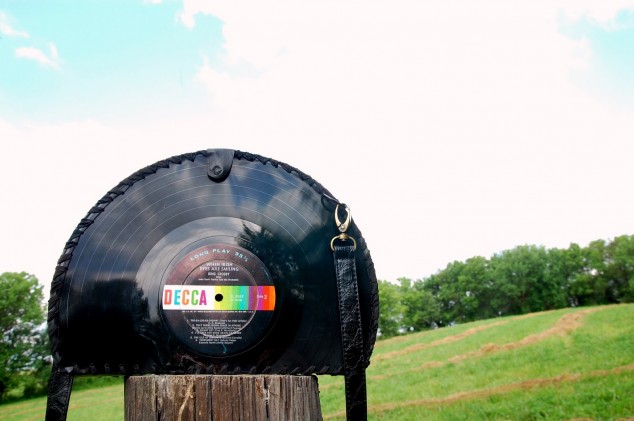 RELATED | 20 Unique and Interesting Vinyl Record DIY Projects
ALTOIDS TIN KITS
Don't toss out those Altoid tins once the mints are gone! Use them to create mini-sewing kits, survival kits, jewelry holders, and more. What a perfect stocking stuffer!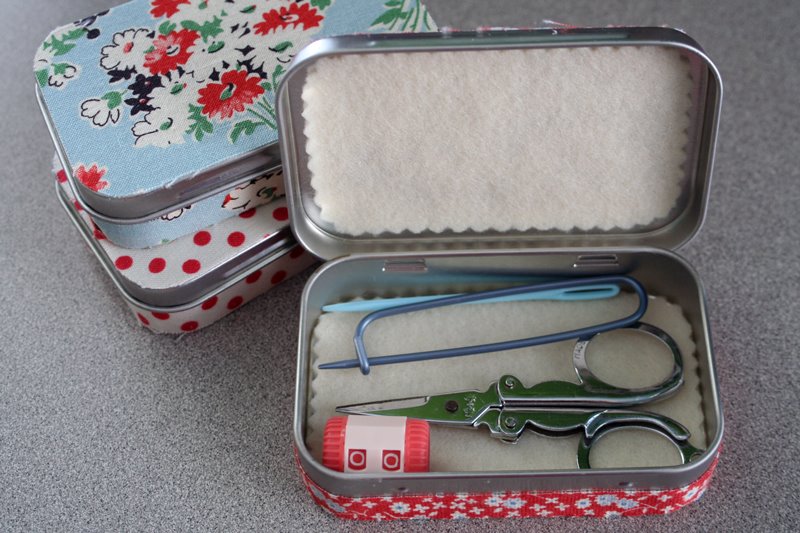 RELATED | 22 Ways to Reuse an Altoids Tin | 10 Ways to Repurpose an Altoids Tin
SECRET BOOK SAFE
Know someone who is always leaving someone out in the open that should be? Give them a place to stash their cash, notes, or simply unsightly stuff with this secret book safe!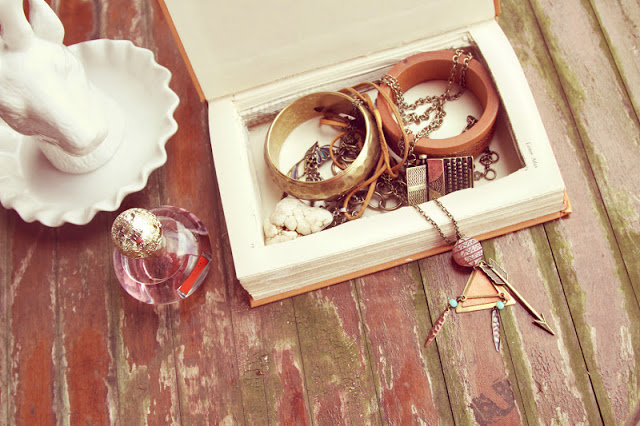 Use old books you have lying around, or snag some cheap ones as you see them at thrift shops, secondhand stores, and yard sales.
RELATED | A Better Book Safe How-To | Make a Book Safe
ROASTED COFFEE
Sure, a fresh bag of unique, roasted coffee is a wonderful gift, but getting it straight from your favorite local coffee roaster as holiday gifts can add up quick.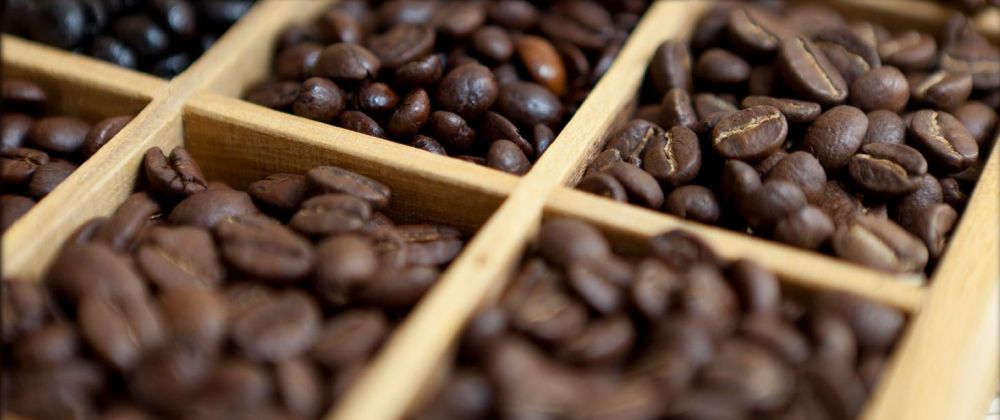 Why not try your hand at a batch or two?
RELATED | Roast Your Own Coffee at Home | How to Roast Your Own Coffee at Home
TABLET OR LAPTOP COVER
Much like phone cases, e-reader, tablet, and laptop covers can cost a pretty penny (and then some.) Make it unique and craft your own to gift to that special someone.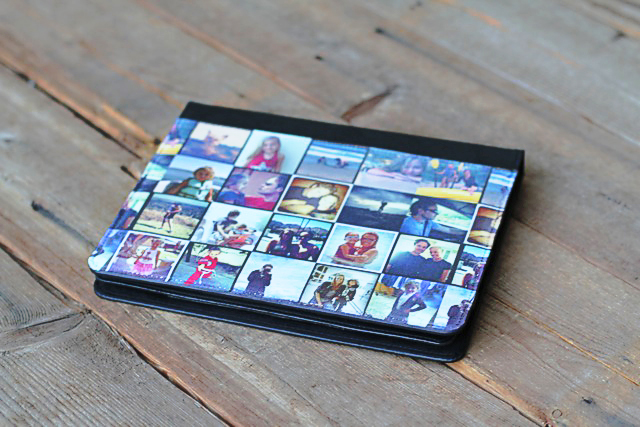 RELATED | 8 DIY iPad Covers That Are Cheap, Easy & Stylish | 10 Tablet Case Cover DIYs | 20 Awesome DIY Laptop Cases
PERSONALIZED PILLOWS
A pillowcase that pops will give the bedroom or living room a little extra flair.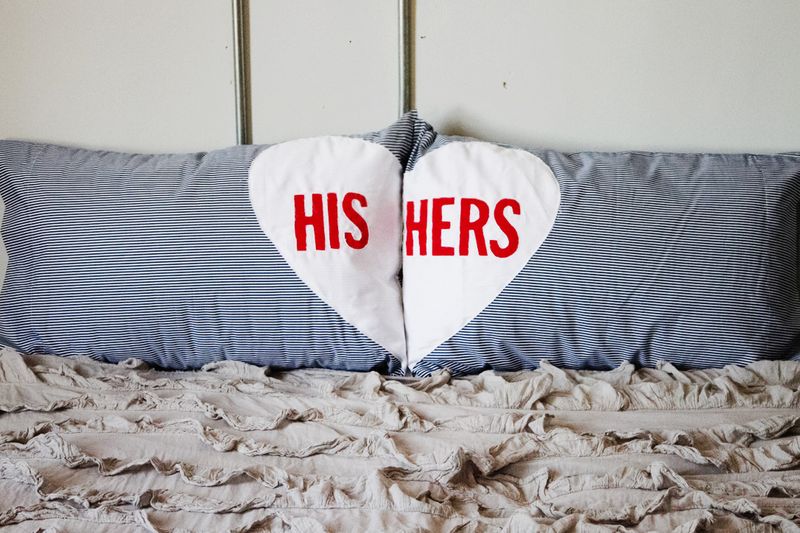 Pillowcase DIYs can be altered to fit standard size bed pillows, small throw pillows, and more! You can also upcycle pillowcases for various other crafts, too.
RELATED | How to Make a Pillowcase | Pillowcase Crafts
HOMEMADE EYE PILLOW
This quick and affordable gift would pair wonderfully with a homemade body scrub or DIY pillowcase! Help add to the relax-factor with one of these comforting eye pillows.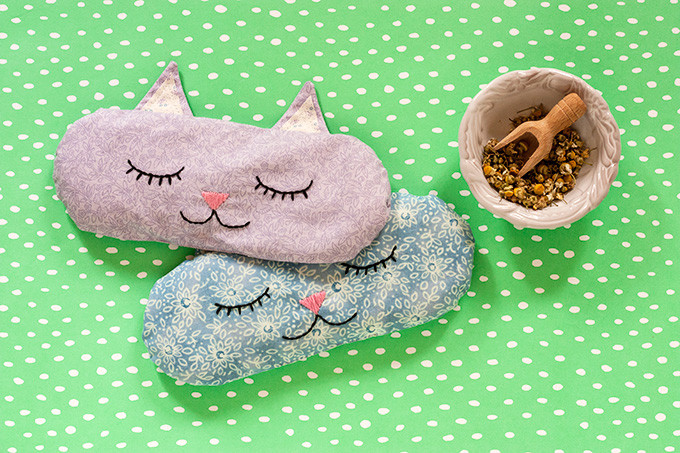 They'll help relieve headaches, tired eyes, and stress levels for those of all ages, anytime of the year.
RELATED | Homemade Lavender Eye Pillow | Make Cozy Eye Pillows
SUITCASE PET BED
Don't forget Fluffy and Fido! Give them a special place to rest by repurposing a vintage suitcase and craft one of these fancy pet beds for cheap.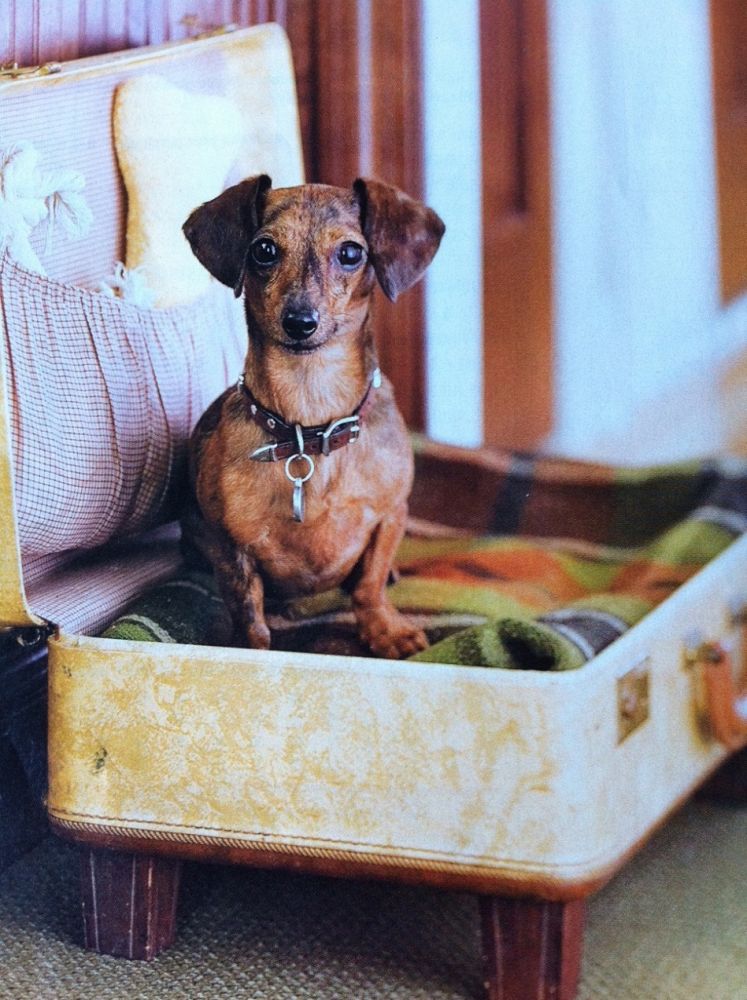 RELATED | How to Make a Vintage Suitcase Pet Bed
What are some of your favorite DIY gift projects - that you've either given or received? We'd love to hear about them!
You Might Also Be Interested In: 45 Awesome DIY Gifts That ANYONE Can Do | 50 DIY Gift Ideas | 35 Easy DIY Gift Ideas That Everyone Will Love | 50+ Inexpensive DIY Gift Ideas | 20 Cheap and Easy Holiday Gift DIYs