Christmas in July: How to Create a Holiday Budget + Stick to It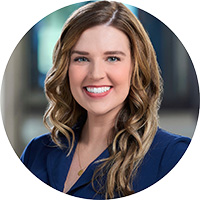 Tuesday, July 8, 2014
Save
Preparing yourself to get through the holiday season without going deeply in debt can be done. Start thinking about these steps (and acting on them ASAP) and you'll come back home from holiday shopping madness with a little more leftover in your wallet!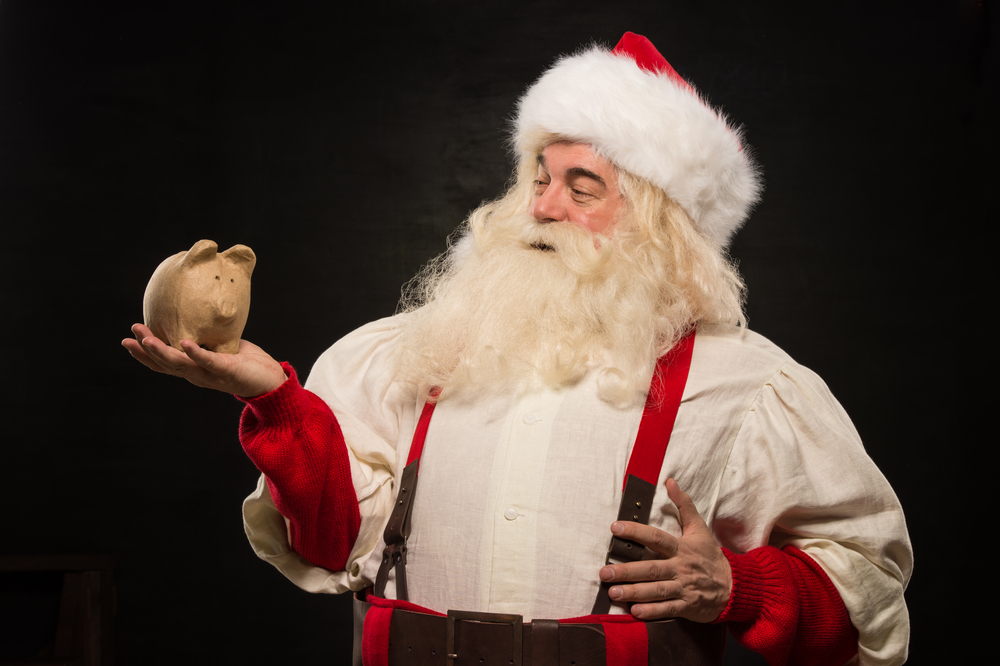 Determine Your Holiday Budget
Hopefully you've got your regular month-to-month budget figured out before making a holiday budget. (No? Find out how to create a budget here!) Once that's done, have a look at what your monthly disposable income is (how much you have leftover to spend each month after paying the usual bills and expenses.) Determine how much of that leftover amount you're willing to comfortably set aside in one month, and multiply it by however many months there are until your holiday shopping kicks in. Make a point to transfer that amount (say it's $50 a month) into a separate savings account or use it to buy a gift card at the store you plan to do most of your shopping each month leading up to the holidays. (If you started now and saved through November, you'd have $250: $50 x 5 months!)
NOTE: DO NOT TOUCH THIS MONEY UNLESS YOU'RE MAKING HOLIDAY PURCHASES!!!
Also, consider what you can cut back on in the coming months that may help you save up and consider ways to supplement your income.
RELATED | Save $1,000 By December
Make Your Lists + Check Them Twice
Before you even start browsing the stores for holiday gifts "just to get an idea" (we all know how that ends up), make a list. Actually, make a few lists and keep them with you AT ALL TIMES from now until your last holiday shopping day. Start taking note of what your niece is into right now or when your grandma says, "I'd really like a new bathrobe." Keep that list with you, in your car, wallet, purse, or on your phone and pull it out while you're out and about to help stock up gradually.
Holiday Gift List
Who to Buy For: Do you typically buy for people you hardly know, just because you feel obligated or see something that reminds you of them while you're out? Stop. Make a list of those people you absolutely must buy something for and stick to it. If you want to surprise your co-workers, youth group, or another larger group of people you're involved with, try doing a Secret Santa or bring in baked goods for the entire crowd instead of buying something special for each individual person.
What to Buy: Next to each individual listed, jot down a gift that they've told you they want or need, or a detailed description of what you should be on the lookout for. Having a solid idea in mind instead of just strolling through the stores and waiting for the perfect thing to jump out at you will save lots of time and money.
A Price Limit: Create a price limit per-person as well, especially if you have a lengthy list of people to buy for. By giving yourself a dollar amount for each person and sticking to it, you'll know just how much you'll spend at most and not go into complete shock when you review your receipts afterwards.
Holiday Food List
It may sound silly to have a list for holiday food necessities when you don't really need to buy ingredients or platters until the week of or night before, but how many times have you gone out a couple of days before a holiday gathering only to have to research a new recipe in the middle of the fifth store because every place is out of EVERYTHING? It happens. And it stinks. Big time. If you start stocking up on less-perishable food and baking items that you know you'll need now, and constantly see that list up to the last minute, you'll likely be far better off and remember to grab what you need with time to spare. Plus, it leaves a little extra time to catch onto which stores have the best deals on particular ingredients, and will allow you to bypass the crazy holiday mark-ups.
Holiday To-Do's
Those little things like driving through the park to see the holiday lights and donating to your favorite charities are what make the season bright, but they likely also sneak your money away without you even realizing it. Make a list of the typical things you do during the holiday season - from taking part in your company bake sale to dropping change into the red kettle, from buying a Christmas tree to getting holiday portraits taken and paying extra to mail them out - so that you're better prepared to budget for these little joys and not be left wondering where those extra few dollars escaped to. Don't forget about travel expenses, too. Start thinking about how far and how often you'll be driving, or if it might be cheaper to take a flight to your holiday destinations.
RELATED | Top Ten Money-Saving Travel Tips
Do Your Research
Great, now you've got your lists. But WAIT! Before you leave the house for the stores or Proceed to Checkout from your online shopping cart, make sure you've found the best deal on the items you know you're buying for sure. Research the item online and see if places like Amazon or eBay have it for a lower price than mass-retailers.
Also, when November rolls around, see if any of what you're buying is included in the much-loved (or loathed), upcoming Black Friday sales (don't worry, you don't have to brave the crowds... many stores offer online Black Friday and Cyber Monday sales, too!)
Sign-Up for Member Rewards, Use Discounts + Clip Coupons
Start signing up for your pharmacy rewards or other store memberships and mailing lists - this can really pay off come December. Make sure you're checking your mail and e-mail, as well as your mobile apps for any and all stores you've subscribed to in one way or another and see what kind of deals they're offering. If you start scanning your member rewards cards while making purchases now now, leading up to the holidays will help to build points and get you extra offers.
Don't forget to scour the Internet as well as newspapers and magazines for coupons!
Withdraw Cash + Ditch the Card
When your holiday shopping finally begins, it may seem way easier to just swipe your card from purchase to purchase instead of handling and keeping track of bills and change, but taking out a set amount of cash and using only that to shop for the holidays will help you to stop and think before grabbing "just one more stocking-stuffer" or taking advantage of all of the "cheap deals that won't do much harm." Oh, the lies we tell ourselves while behind a shopping cart!
It might seem like quite a bit to do and plan for before even getting around to the actual shopping part, but if you make sure you've taken all of these steps before diving into the holiday spending craze, you'll find that you can save much more than you ever thought possible during gift-giving season.