Fall Bucket List: 10 Budget-Friendly Fall Craft Ideas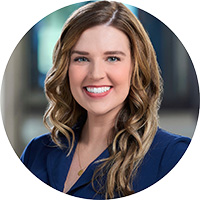 Tuesday, September 16, 2014
All Your Money
If getting crafty or decorating your home for the season is a to-do on your Fall Bucket List, we can help! We've rounded up some of the best and most budget-friendly Autumn-inspired craft and decor ideas for today's post.
For the Love of Leaves
The vibrant, crunchy leaves that fill the ground throughout the season are so abundant and affordable (read: free) that you can prepare to go all-out in crafting with them! Whether you simply choose a few to frame, or use them to create candles, coasters, or totally unique prints is entirely up to you. | Related: 12 DIY Ways to Use Real Fall Leaves
Pumpkin Perfection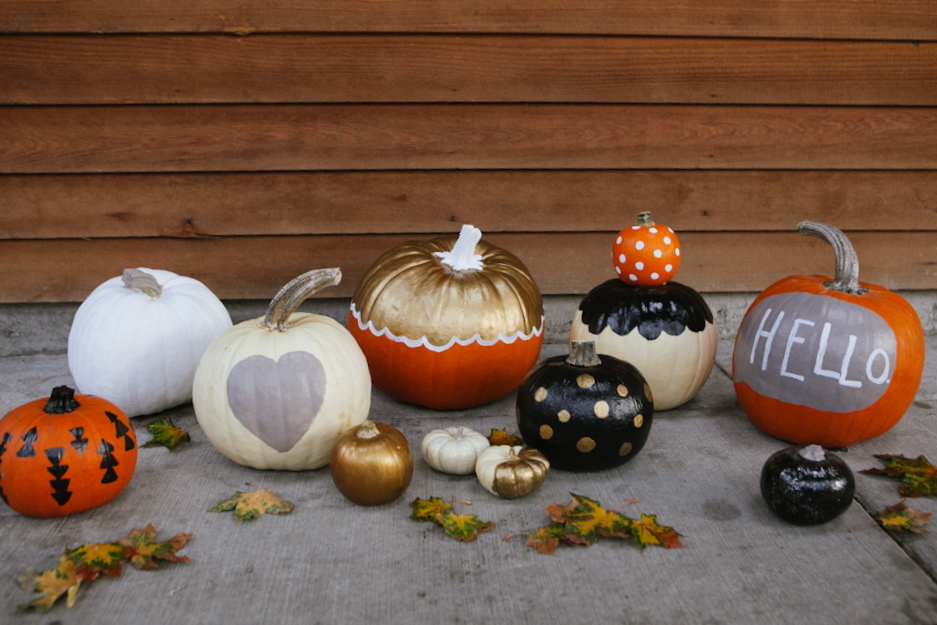 Carving is still one way to go about creating pumpkin masterpieces, but DIY bloggers and crafters have come up with loads of other easy, alternative, and affordable ways to dress up these Fall staples. Try paint, glitter, or ribbon if you're looking to skip the gutting process. Want to amp it up? Break out the drill! | Related: 37 Easy DIY No-Carve Pumpkin Ideas
Banner Crazy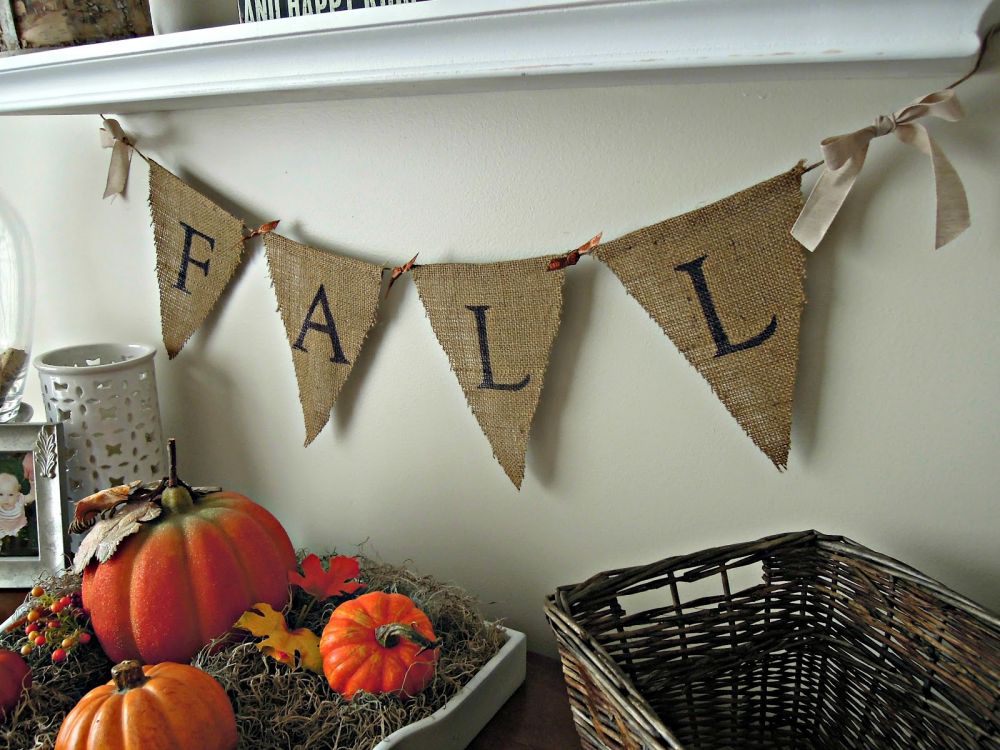 There's just something about dressing up your space with banners in the Fall. The mediums you create them with are endless - burlap, leaves, feathers, old book pages, you name it. String them along staircases, fireplace mantels, window frames, and more! | Related: Garland, Bunting, Banners, Oh My! via Pinterest
Get Glowing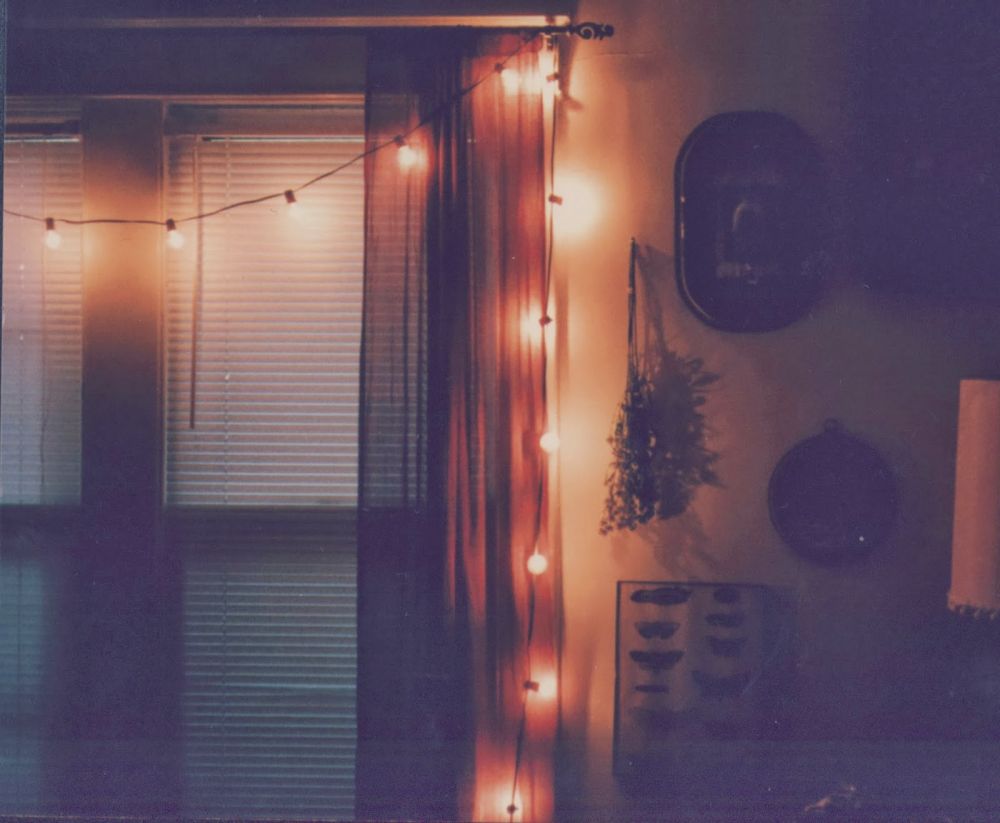 Warm, cozy, glowing light is one element that just screams "Fall!" When you're not enjoying time around a bonfire, bring that glow inside by hanging some cheap string lights, adding a lamp in your favorite room, or making a DIY candle or two! | Related: 10 Ways to Light Up Your Home
Sweater Style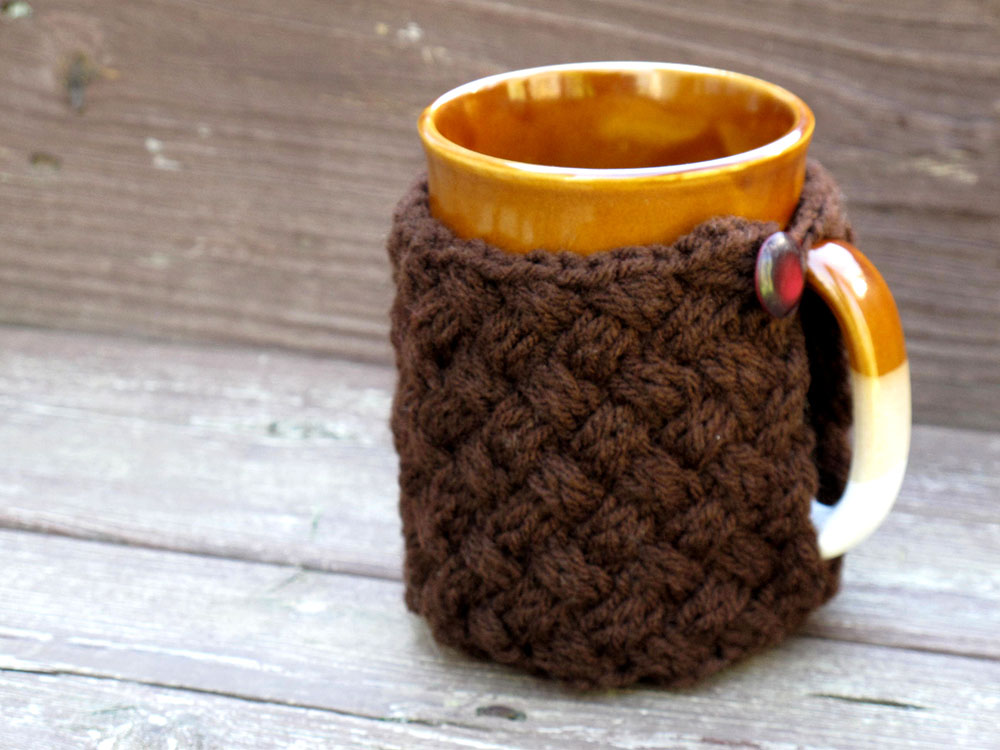 Last year's favorite sweaters a little worn and torn, or just not fitting right? Give them new life! Turn them into a scarf, mittens, a mug cozy, or a hat. There are plenty of ways to recycle your favorite knits for the season. | Related: 30 Easy and Cuddly DIY Ideas for Recycling Old Sweaters
Mason Jar Madness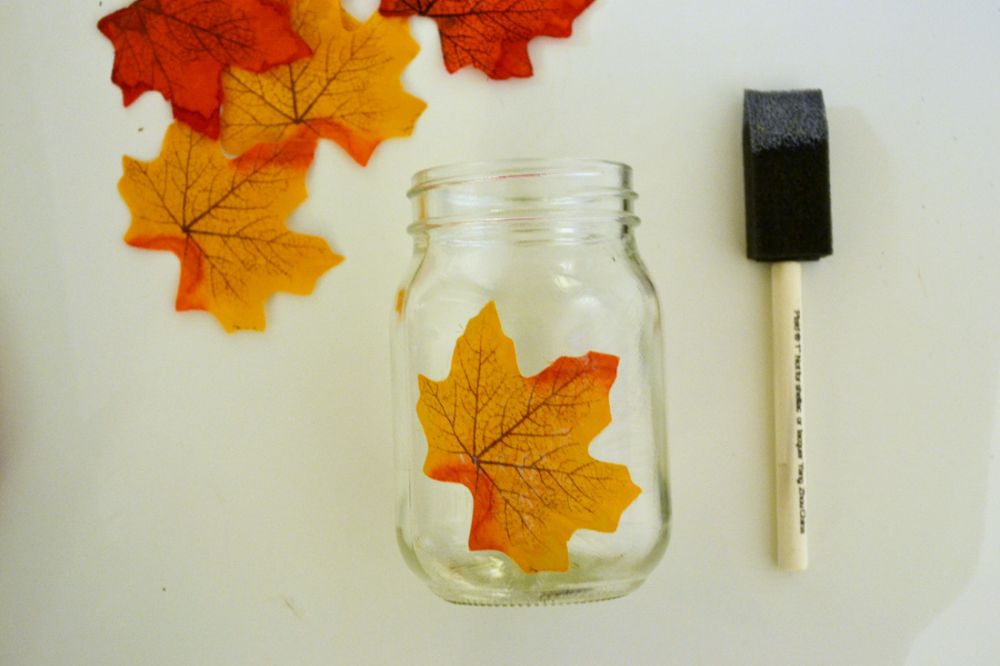 We all know mason jars aren't just for canning. And the amount of Fall crafts you can create with them is mind-boggling. Create an Autumn votive, a pumpkin from the lids, or a tiny lantern for starters! | Related: Mason Jar Craft Ideas
Back to Nature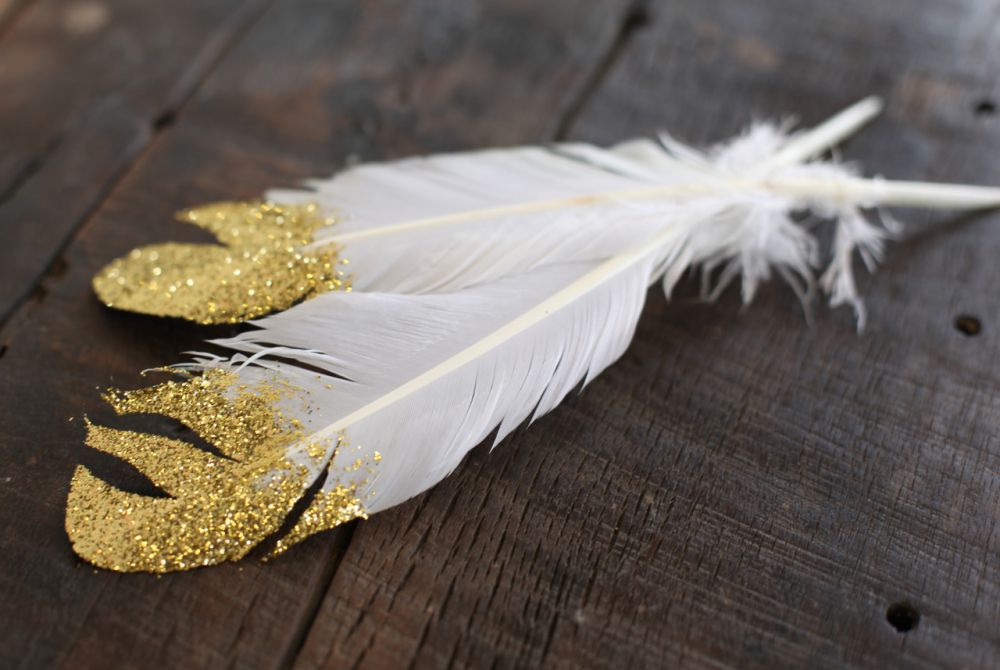 Leaves aren't the only materials you can find by taking a walk through the woods this time of year. Gather up pinecones, acorns, feathers, pebbles, twigs, and more to bring nature into your home and create some beautiful art. | Related: How to Make Crafts Using Items from Nature
Bright + Bold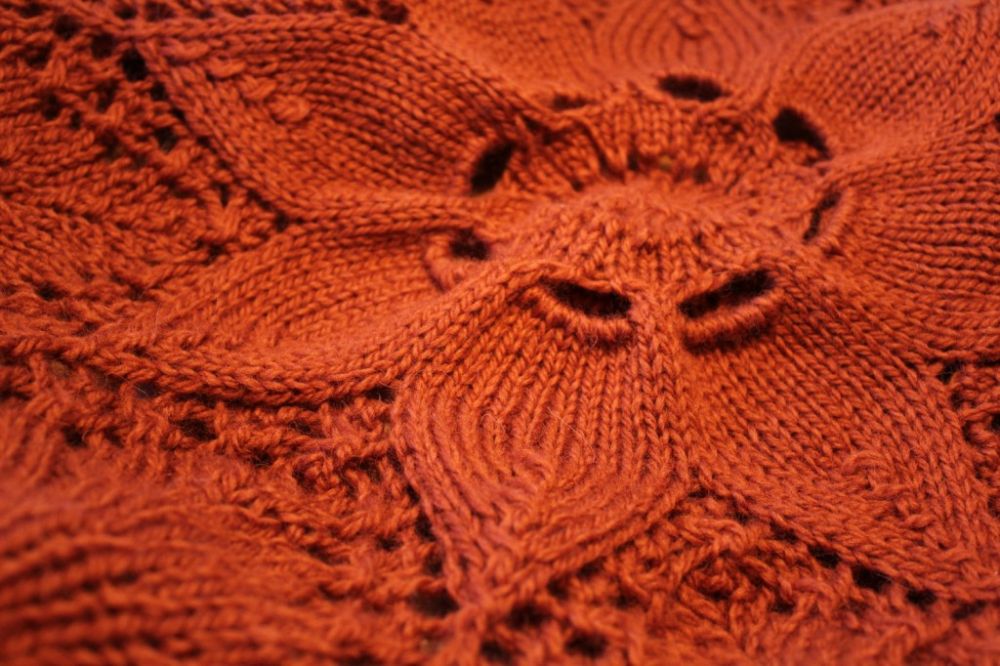 Add a few pops of bright and bold Fall-inspired colors, like burnt orange, mustard yellows, jade greens, vibrant reds, and browns by painting small items, like picture frames and furniture accents, or invest in an affordable, cozy throw, rug, or pillow to add just a hint of newness to your space. | Related: Decorating With Fall Colors
Seasonal Scents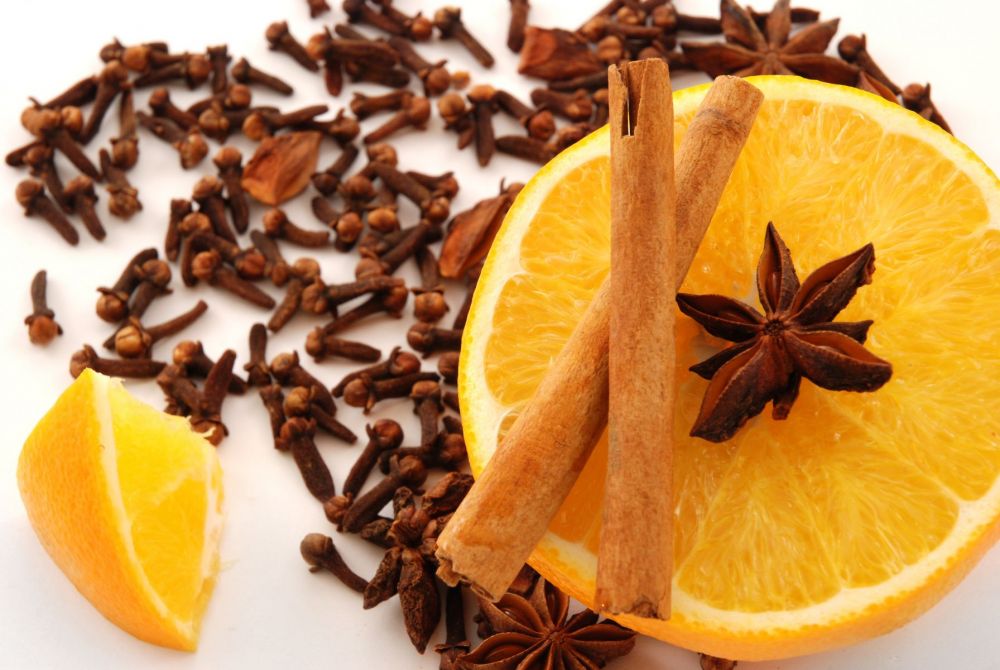 Autumn scents are the best. Whip them up yourself quickly by bringing a pot of water to a boil and placing cinnamon sticks, cloves, and orange peels into the mix. You can even add in pumpkin pie spice or apple pie spice. Bring down to a simmer and keep it going as long as you'd like. Keep in mind that you may need to add water now and then.
For something a little different, pop an oven-safe mug, filled with a few teaspoons of vanilla extract, into the oven at 200ºF and within a few minutes, your home will smell like fresh-baked cookies!
A Wreathy Welcome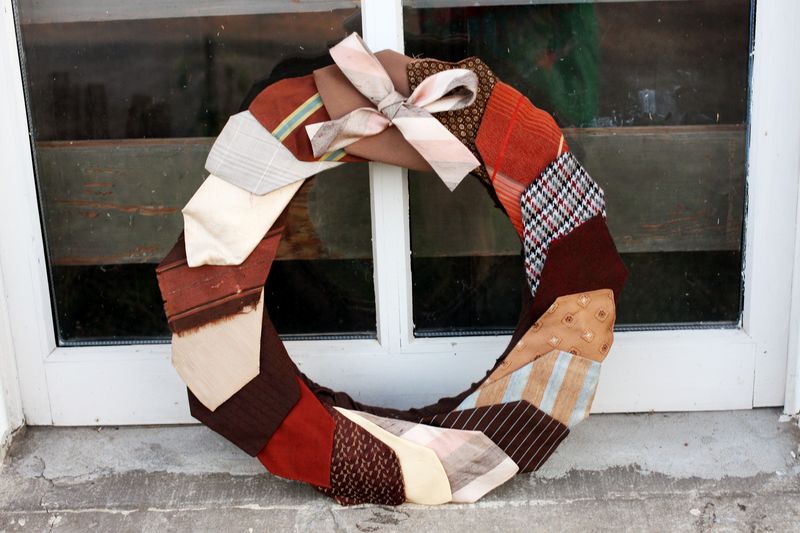 Don't forget the front door! Top off your Fall decorating endeavors with a simple, but powerful touch - a wreath to greet your guests. Make one yourself for next to nothing, using the likes of coffee filters, neckties, book pages, leaves, and more. | Related: 50 Unexpected Wreaths You Can Make Out of Anything