Fun Money Facts: The Commerce of Christmas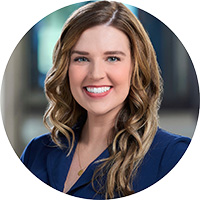 Friday, December 12, 2014
All Financial Basics
The stores are swarming with shoppers. Holiday tunes have taken over the radio. Homes are being prepared for visitors. And stress levels are through the roof. Yep, it's that time of year again! We stumbled across this infographic (which is outdated by a couple of years, so numbers have actually gone up slightly) and are curious: If you celebrate Christmas, do these findings reflect your spending habits?
Crazy - yet not too surprising. We truly believe the holiday season should be as stress-free as possible and want to ensure that you are able to savor those special moments with your loved ones without the worry of finances weighing on your shoulders.
Financial Education
That's why we've taken the time to share our best advice on saving for the holidays, cutting down on holiday spending, managing holiday debt, and more, right here on the blog! But our efforts don't stop there...
Holiday Loan
We're offering a special holiday loan - in which you can receive 1% cash back, up to $200.
Expert Guidance
In addition, our team members are here for you, throughout the holidays and all of the changing seasons, to help you understand your money matters and offer assistance in getting them in a comfortable place for you, your family,and your future.
Get in touch with one our financial advisors at 260.487.3348 today to help manage your holiday spending - and your finances in general - and start your New Year off on the right foot!
You might also like: Tips + Tricks to Save Hundreds This Holiday Season | 5 Steps to Pay Off Holiday Debt | How to Create a Holiday Budget | 9 Ways to Save on Holiday Travel | 5 Ways to Pay for Holiday Gifts | Over 300 Budget-Friendly DIY Holiday Gifts | 20 DIY Gift Ideas Under $20 | Affordable Ways to Celebrate the Season