How Does the FAFSA Help Me?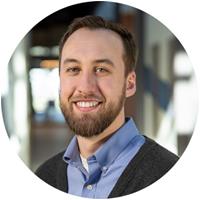 Tuesday, March 27, 2018
College
Wondering why you should take the time to file for the Free Application for Federal Student Aid (FAFSA)? Read on to learn more!
The FAFSA is the best college funding tool available. Whether you are a recent high school grad or an adult returning to complete your degree, filing the FAFSA is the primary key to financial aid. Every family sending someone to college should file!
A very common thought is "my family makes too much money to qualify for financial aid". This is a misconception about the FAFSA!
While income is considered, many factors determine what aid your family receives. Household size, family member ages, number of college students, college cost, and other fields are considered as part of your Expected Family Contribution (EFC). Even if your income falls in the higher brackets, file!
The FAFSA helps in 3 main ways – federal, state, and institutional aid. Here's a basic run-through of options available.
Federal Aid
Federal aid is given directly through the FAFSA process. For many students, it covers the majority of school expenses. It's a great starting point!
Work Study is an employment program for students to work part time on-campus in service roles, or off-campus at a participating organization. Pay is usually minimum wage (or slightly above) and shifts are scheduled around class schedules.
While loans aren't the most cost-effective method to pay for school, federal loans are among the best loan options. Easier to receive, lower fixed interest rates, and repayment benefits make these more attractive than private student loans. Almost all students qualify for these automatically by filing the FAFSA.
Pell Grants are one financial aid sources that is dependent on income. These are awarded by schools, and are usually reserved for lower-income families. For the 2017-18 school year, funds were limited to $5,920 per student.
State Aid
Both Indiana and Ohio offer state-based aid in the form of grants and scholarships. Each state only offers awards after the FAFSA is complete! Universities should automatically offer qualifying state grants, but depending on your situation, it may be best to ask directly.
Indiana Commission for Higher Education
Ohio Department of Higher Education
School Aid
After state and federal aid are offered, many schools give extra money to attract students. Most universities strongly recommend filing the FAFSA regardless of family status to be eligible for this institutional aid.
Endowment and private donor scholarships are handled by Financial Aid Offices, and having an active FAFSA shows your family is still looking for help. Not filing may show the school that you don't need additional aid.
Additionally, some schools base acceptance in part on FAFSA completion. Between two identical candidates, a school is more likely to choose a FAFSA-filer because statistically, FAFSA-filers are more likely to attend college when the semester starts!
FAFSA Help
Ready to start filing? Check out this post for some helpful tips!
If you have other college questions, contact us by email or phone at 260.490.8328 ext. 8265.