How to File the FAFSA for Multiple Students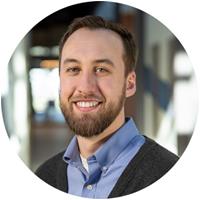 Thursday, November 15, 2018
College
Having two or more students in college can be demanding! Thankfully, the folks at the Department of Education are changing the FAFSA to make filing for financial aid easier. 3Rivers is also here to help your journey through higher ed! Feel free to contact us with your questions anytime!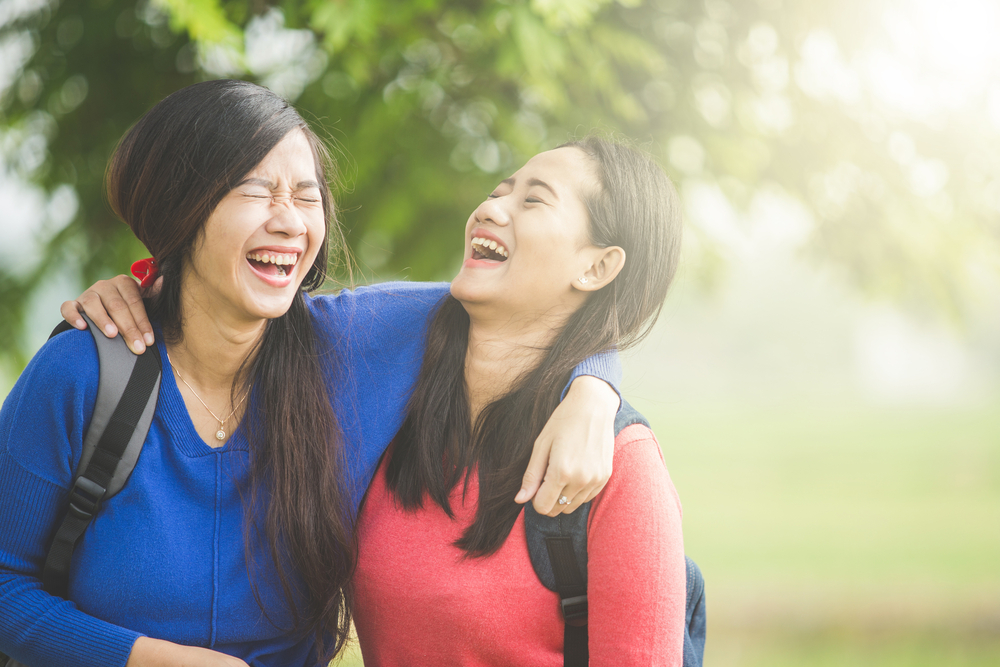 The IRS and Department of Education recently re-launched the IRS Data Retrieval Tool, which pulls tax information automatically. There is also a new feature that allows you to link siblings' FAFSAs together. Here's how you can use linking to make filing multiple FAFSAs easier.
What's an FSA ID?
The FSA ID is the government's verified electronic signature for college. This is how students and parents sign the FAFSA and complete other forms for federal financial aid. An FSA ID is used by an individual, so each person should have their own. Don't mix personal details!
You can create an FSA ID here. Remember to save passwords in a secure place – you'll need them in the future!
Who needs one?
All students attending college need an FSA ID. It should be created using the student's name, date of birth, social security number, and email address.
For dependent students, only one parent/guardian needs an FSA ID. Again, an FSA ID is for one person only – don't use mom's name and dad's social security number, for example. Here are some guidelines for who needs an FSA ID.

We've got the necessary FSA IDs. How do we file for all our kids?
Begin the FAFSA at https://www.fafsa.ed.gov and click "Start Here". You'll enter the student's FSA ID and the application will open. Answer questions to the best of your ability.
Financial info can usually be easily transferred by using the data retrieval tool – it will link directly to the IRS databases for tax info. You'll be prompted to use this tool on the "Financial" sections of the application automatically.
The Department of Education provides a hotline for help – 1-800-433-3243. Our college funding advisors can help with some portions, too! Call us at 260.490.8328 ext. 8265 for local help, or to schedule a time to meet.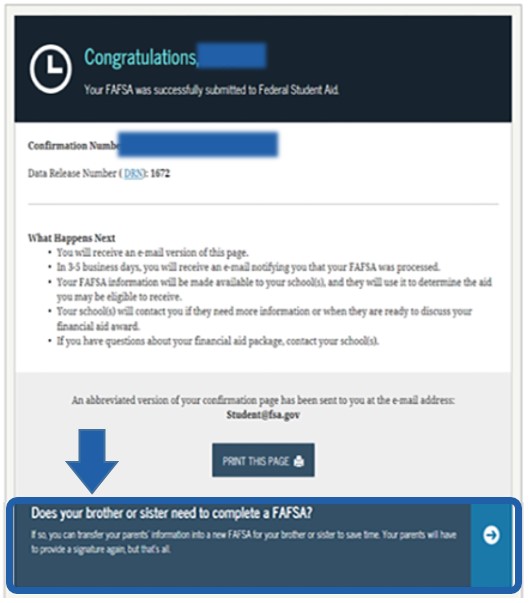 Once all of the required information has been entered, the confirmation page will display. At the bottom of this page is a link to transfer sibling info. This will pull the parental data to a new application, which can be finished using the second student's tax info and FSA ID. It's that easy!