Money Monday: It's Financial Literacy Month!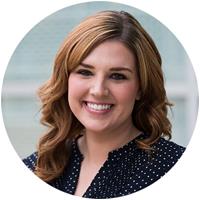 Monday, April 6, 2015
Money Monday
While financial literacy is important every single day of the year, April is recognized as Financial Literacy Awareness month. What is financial literacy, exactly?
"[Financial literacy is the] possession of knowledge and understanding of financial matters. Financial literacy is mainly used in connection with personal finance matters. Financial literacy often entails the knowledge of properly making decisions pertaining to certain personal finance areas like real estate, insurance, investing, saving (especially for college), tax planning and retirement. It also involves intimate knowledge of financial concepts like compound interest, financial planning, the mechanics of a credit card, advantageous savings methods, consumer rights, time value of money, etc." - Investopedia
Financial literacy is incredibly powerful. Having or not having a knowledge and understanding of basic personal finance concepts can mean the difference between paying off debt or filing for bankruptcy, between retiring on time or not retiring at all, between comfortably owning a home and feeding a family or living paycheck to paycheck, or in poverty.
At 3Rivers, we strive to provide not only the best products and services for our members, but the guidance and education that allows a complete understanding of how those products and services work, in addition to basic, daily personal finance advice.
Check out our blog archives for financial definitions, breakdowns of complicated financial processes, tips on budgeting, investing, saving, spending, and borrowing money, and much more. Plus, don't forget about our free tools and calculators!
We're also excited about Financial Literacy Month's 30 Steps to Financial Wellness Plan.
Want to meet with an expert one-on-one to discuss your current financial situation? Schedule an appointment with one of our financial advisors today at 260.487.3348.