Money Talk: 7 Times You'll Be Glad You Saved
Wednesday, September 30, 2015
General
This article originally appeared on DailyWorth, authored by Koa Beck.
Have You Saved Enough?
While everyone — at least in this corner of the Internet — knows they are supposed to have money tucked away for expenses, emergencies, and retirement, many of us aren't actually doing it.
That's especially true among women. Even though we're making more — and making more financial decisions in our households — than ever before, we nevertheless lag behind men when it comes to saving. In a new DailyWorth survey of more than 3,000 of our readers, the majority of you said you believed you should be saving 10 to 20 percent of your income, but only 23 percent of you are actually putting that much away.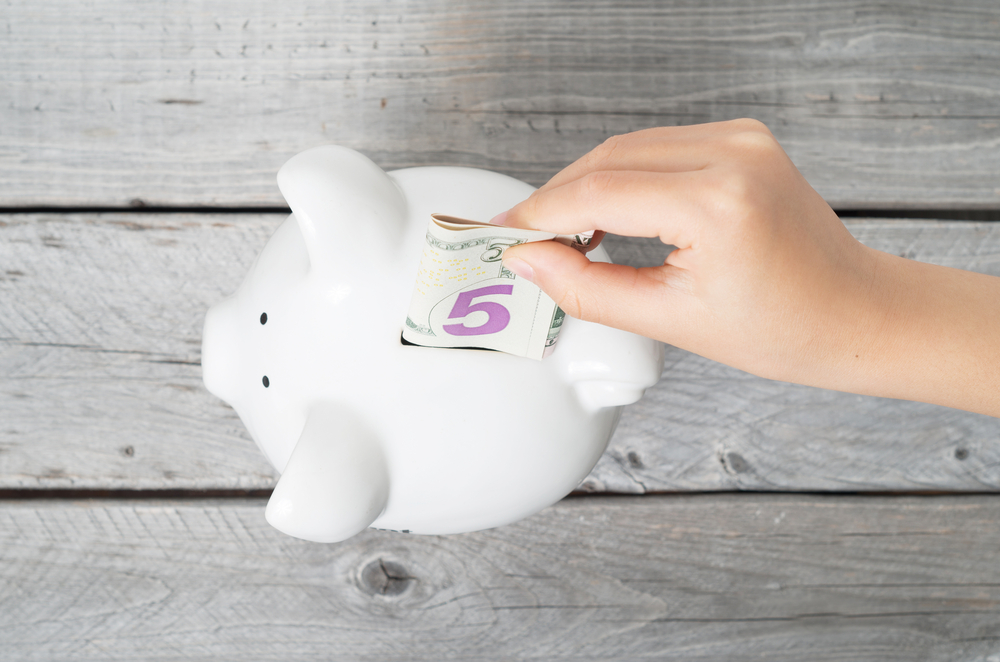 That's right in line with other studies. A full 59 percent of women age 45 to 60 don't have an emergency fund that would cover their expenses for even six months, according to a survey by Credit Union National, and only 36 percent of women ages 44 to 53 have an emergency fund at all. And the numbers are just as dismal when it comes to retirement.
The shortage in savings is scary for many reasons. For one, there's the fact that women live five years longer, on average, than men, so they actually need more money socked away to cover expenses. But the average woman's life is also likely to include at least a few situations in which substantial savings may be needed, even critical. Here are seven potentially costly events you may encounter (read: seven reasons to start saving more now).
1. Higher Education
Whether you're following a traditional path toward college or going back to school for a degree necessary for upward mobility, student loans aren't going anywhere — and the debt can have lasting impacts. A study by the American Association of University Women found, "For many young women, the challenge of paying back student loans is their first encounter with the pay gap," since they will make less money than men over their lifetime.
Putting aside even some money to cover books or making a dent in tuition could cost you less now than what you'd be paying (with interest!) 10 years from now.
2. Maternity Leave
The United States is the only developed country without paid maternity leave, an embarrassing reality that continues to leave working mothers scraping to get by with a combination of vacation days, sick days, and disability insurance — and that's just the women who are fortunate enough to have those perks.
While some women can qualify for the Family and Medical Leave Act (FMLA), that policy just insures that you have a job after 12 weeks, which means 12 weeks without a salary and a new baby to financially care for. Storing away money while you're still on the clock could mean having living expenses covered for the time you're not at your desk.
3. A Child With a Disability
One out of nine children under the age of 18 in the United States receives special education services, and about one-third of households with a disabled member of the family reported having no husband present.
An emergency savings fund can accommodate time off from work to care for a disabled child, as well as travel to seek special treatments or necessary medical equipment.
4. Divorce/Separation
In the United States, an estimated 40 to 50 percent of marriages end in divorce, which can result in some life-altering economic challenges for women, in particular. Going from a two-income household to one-income can be devastating. The average cost of a divorce is $15,000, which varies depending on how amicably both parties separate. The long-term costs can be even bigger: Thirty-seven percent of senior women living in poverty are divorced or separated.
Squirreling money away can fund an expensive move, a temporary living situation, legal fees, and the freedom to leave dysfunctional relationships. More importantly, an ample savings account can give you the financial security to walk away from an abusive marriage or partnership (more than five million women are physically abused by their husbands or boyfriends each year).
5. Career Change
Long gone are the days of sticking with the same company for decades and steadily rising up the ranks (if you could get around the rampant gender discrimination). The average job tenure among Americans is now just 4.6 years. Even baby boomers (those born between 1946 and 1964) held, on average, 10 jobs or more between the ages of 18 and 46.
Sheryl Sandberg may have said it best when she described contemporary careers as "a jungle gym, not a ladder," evoking the imagery that you often need to move to the left or right, or even down, a few rungs before climbing up. And women are more likely than men to make those moves after kids.
Having a good cushion of savings gives you options. You don't have to stay in a job you hate. You have the ability to take a lower-paying position that carries more long-term professional advancement. Or to take a job that pays a little less but offers more flexibility when you have kids. Savings can also sustain you if you lose your job or need to scale back, or help you bootstrap a new small business as an entrepreneur.
6. Ailing Parent
The average caregiver is a married 46-year-old woman, earning an annual income of $35,000. And even though she is partnered, she is 50 percent more likely to provide care than a male caregiver. One third of the working population (65.7 million Americans) have served as caregivers for a disabled or ill relative.
Needless to say, extra cash can help cover lost work hours (or unpaid FMLA leave), while time is spent helping a mom or dad in need. It can also help cover the actual costs of caregiving, if a parent doesn't have enough saved.
7. Retirement
A 2014 Prudential study found three-quarters of women believe having enough money to maintain their lifestyle in retirement is "very important." Yet, a mere 14 percent were "very confident" that they would actually be able to finance their retirement. Even more troublesome is that this gap in awareness vs. action has not changed in 10 years.
Of the 62 million salaried women (age 21 to 64) in the United States, only 45 percent participate in a retirement plan. Even if you work part-time (which women are more likely to do) and therefore don't qualify for a retirement plan through your company, you can still set up an IRA to prepare for your golden years.
Moreover, women tend to live longer than men, meaning that they will need to sustain themselves longer on fewer earnings, thanks to the wage gap. Time to start saving for retirement now.
See the original aritlce, by Koa Beck.