Money Tips + Tricks: 25 Ways to Improve Your Finances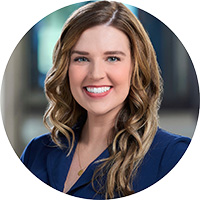 Tuesday, April 7, 2015
All Your Money
Exercise. Eat healthier. Take up a hobby. Strengthen relationships. These common resolutions are all good and well, and keeping them general might work for some, but you might just find it easier to stick to them if you create small steps within each goal. For example, under Eat healthier, maybe your top three goals starting out could be: eat leafy greens every day, cut out soda, and drink one glass of water with breakfast. Before you know it, you'll be able to build on each goal and feel satisfied in having completed the bigger picture!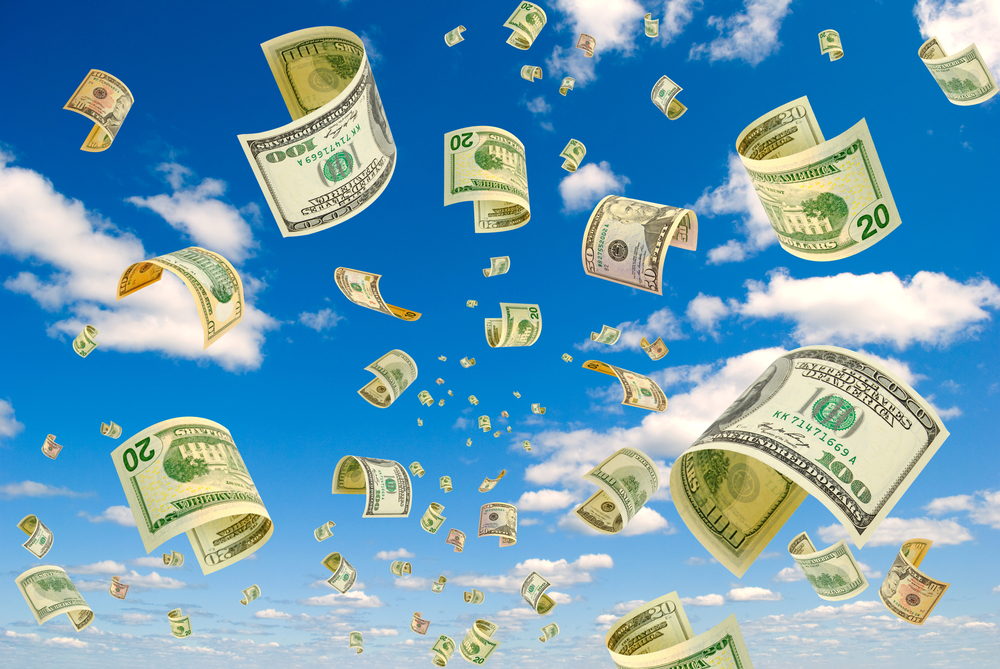 If Improve finances is on your list of to-do's and you've had a little trouble getting started or staying the course, then these get-financially-fit tips are for you!
START FEELING GOOD ABOUT MONEY.
Make some not-so-smart choices with your finances in the past? Let it go. Consider today a clean slate to learn from your mistakes and move on - don't dwell on past slip-ups. Shake off that money shame.
CREATE YOUR OWN MONEY ROADMAP.
Sit down and think about some of your most lofty future goals, then create a money roadmap to help get you there. Your dreams will seem much more within reach if you know what you have to do (and what you have to save) to get there!
AVOID UNEXPECTED COSTS OF DRIVING.
Keep up on your car's maintenance and registrations to avoid costly repairs and fines, and be a smart driver to avoid expensive damages, ticket fees, and raised insurance.
RECOVER FROM FINANCIAL PITFALLS.
It might seem totally impossible to put yourself back on top of bankruptcy or sky-high piles of credit card debt, but it can be done. Make sure you surround yourself with people who want to see you succeed and keep these goals top of mind by making them visible - reminders on your phone, desk, or refrigerator will help!
AVOID DANGEROUS PRODUCTS.
Sign up for e-mail alerts about recalled products so you can prevent yourself from forking over money for them in the first place or find out what kind of refund you're entitled to.
CUT YOUR SPENDING IN A BIG WAY.
Skip the Starbucks, buy generic, save on recurring expenses (like phone bills) and watch your savings grow month after month!
TAKE ADVANTAGE OF NEW SHOPPING TOOLS.
Tracking your finances? There are apps for that. Clipping coupons? There are apps for that. Make use of your financial institutions' mobile app (like 3Rivers Mobile) to stay in touch with your balances, deposits, transfers, loan payments, etc., and utilize apps like Mint and RetailMeNot, too!
GET BETTER CUSTOMER SERVICE.
Save time, stress, and money by cutting out poor customer service. It'll pay off big-time to do a bit of investigation on which companies offer the best customer service!
BUMP UP YOUR SAVINGS RATE.
Take advantage of your company's 401K or other retirement plan (money from each of your paychecks will be set aside into a savings account, typically pre-taxed... cha-ching!) Plus, many employers match your savings up to a certain percentage.
RESOLVE TO EARN MORE.
Been with the same company for awhile now and haven't seen a raise? Take a deep breath and prepare to ask for one now. Maybe you've been offered other positions that will benefit you far more financially, but haven't been quite comfortable enough to give it a go. The first step to earning more is saying, "Yes" to opportunities that could get you there.
FALL IN LOVE WITH MONEY.
If you're scared of, angry at, or anxious about money, then you're probably not going to have the best experiences with it. Like it or not, your relationship with money should be looked at as just that - a relationship. And the more you accept it and work at it, the better the outcome.
KEEP YOUR FINANCIAL LIFE OFF OF FACEBOOK.
Whether great or horrible, don't go spilling information about your credit score, bonus check, late payments, or any other money matter on such a public sphere. One word: FRAUD! Fraud waiting to happen, people.
BUT GO AHEAD AND TWEET AT YOUR FINANCIAL INSTITUTION OR FAVORITE STORE.
Do NOT leak any of the above information (or any additional personal information) when Tweeting at your financial institution, but keep in mind that, if you're experiencing issues, bringing it to their attention on this platform might get you a quicker response. Plus, keeping in touch with your favorite retailers might just get you special deals (or you'll at least be among the first to know about upcoming sales and coupons.)
REVIEW YOUR INSURANCE POLICIES.
Are you signed up for the right package - or even with the right company? Take a little time to compare deals to ensure that you're paying for what you're getting.
PREPARE FOR RISING INTEREST RATES.
Been thinking about buying your first home or refinancing your current one? Consider doing it sooner rather than later as interest rates are on the rise following the recent recession! Take advantage of them while they're still low.
PAY LESS IN TAXES.
Most Americans pay too much in taxes, but there are ways to pay less. Look into pre-tax retirement accounts, consider investing, and, if you're feeling really inspired, start your own business!
READ CHILDREN'S BOOKS WITH YOUR KIDS.
Money isn't an issue that should only be considered important after high school graduation. Introducing children to how finances work and to the importance of living frugally doesn't have to be a challenge and can help tremendously when preparing them for "the real world." Check out reads like Beverly Cleary's "Ramona," Vera B. Williams' "A Chair for My Mother," and others to jump-start the money conversation.
PROTECT YOURSELF FROM CREDIT CARD FRAUD.
It can happen anytime. Anywhere. To anyone. But you can take measures to prevent identity theft and credit card fraud. Make sure to check your credit report each year, and your financial accounts on a regular basis, so you can catch and report anything fishy going on!
RENT (OR TRADE) YOUR NEXT DRESS.
Look into renting or trading your fancy attire (or everyday wear) instead of buying 100% new - and expensive - pieces. Sites like Tradesy, Bag Borrow, and Swapdom are making this totally doable.
GET THE MOST OUT OF YOUR SAVINGS ACCOUNT.
Are hidden fees, low interest rates, and sneaky restrictions on unused accounts eating away at your savings? Make sure to compare the best savings accounts to ensure you're getting the most out of yours!
START SOMETHING ON KICKSTARTER.
Want to start a creative project but just don't have the funds to carry it out? Options like Kickstarter and GoFundMe might just help make your dreams a reality!
GIVE MORE GIFT CARDS.
If you know the gift recipient loves the store or restaurant, then why not? It'll ensure they get exactly what they want and that you haven't wasted money on something they'll never use. Plus, some retailers offer deals in which you can score a gift or money for purchasing a gift card at a certain dollar amount! Avoid cards that require an activation fee, though (like prepaid debit cards.)
AVOID ONLINE TICKET SCAMMERS.
Be very, very cautious about online fraud resulting from deals on sites like Craigslist. Never, ever pay beforehand, and if you decide to meet someone in person for an exchange of goods and money, be sure to have a couple of friends with you in a very public space.
STOP WORRYING SO MUCH ABOUT MONEY.
Easier said than done, we know. As with all things in life, though, worrying about it won't change a thing. In fact, worrying about money might cause stress, illness, and other issues that could end up costing you money - and health - in the end! Work towards bettering your relationship with money and you'll start feeling more positive about your finances.
TALK MONEY WITH YOUR SIGNIFICANT OTHER.
Tension in your relationship? Step back and think about this: How much of it (or how often is it) is tied to finances? Uh-huh. This goes hand in hand with the last point, but the more open and honest you are about your money matters with your significant other, the better you'll feel. Plus, they might be able to offer support and insight to improve your finances that you may not be able to find alone.
This article originally appeared at US News & World Report.