Receive Text Alerts Notifying You of Any Suspicious Account Activity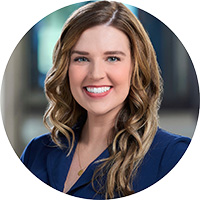 Wednesday, February 28, 2018
Fraud
3Rivers is implementing fraud text alerts that will help us communicate with you when we see questionable purchases made on your debit card. Currently we communicate this information to you via phone calls only.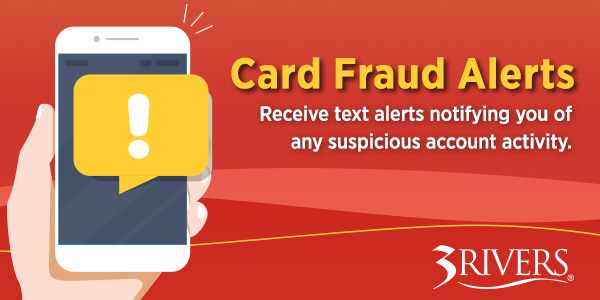 Between February 28 and March 6, 2018, you'll receive a text message from "3Rivers FCU Card Fraud Alerts." This text message will invite you to opt in to receive fraud text alerts. 3Rivers will never ask for your card number, social security, or PIN by text message.

NOTE: If you have multiple debit cards, you will receive a separate text for EACH debit card you have associated with that cell phone number. However, you will only need to respond once.
To opt in, simply respond "yes" to the text message. You will have 72 hours to respond, or you will automatically be opted out of fraud text alerts.

If you opt in, you will only receive further text messages if we suspect fraud on your card account.

If you choose not to opt in to receive text messages, we will still call you if we notice questionable transactions on your debit card account. It's also a great idea to check your account statement every month and log in to your Online Account Access regularly to make sure all transactions are valid.

For more information, go to 3riversfcu.org/fraud, call 260.490.8328 or 800.825.3641, option 1, or stop into any 3Rivers branch.