Student Life: Top 10 Financial Aid Questions Answered
Monday, May 11, 2015
College
Article courtesy of Credit Union Student Choice.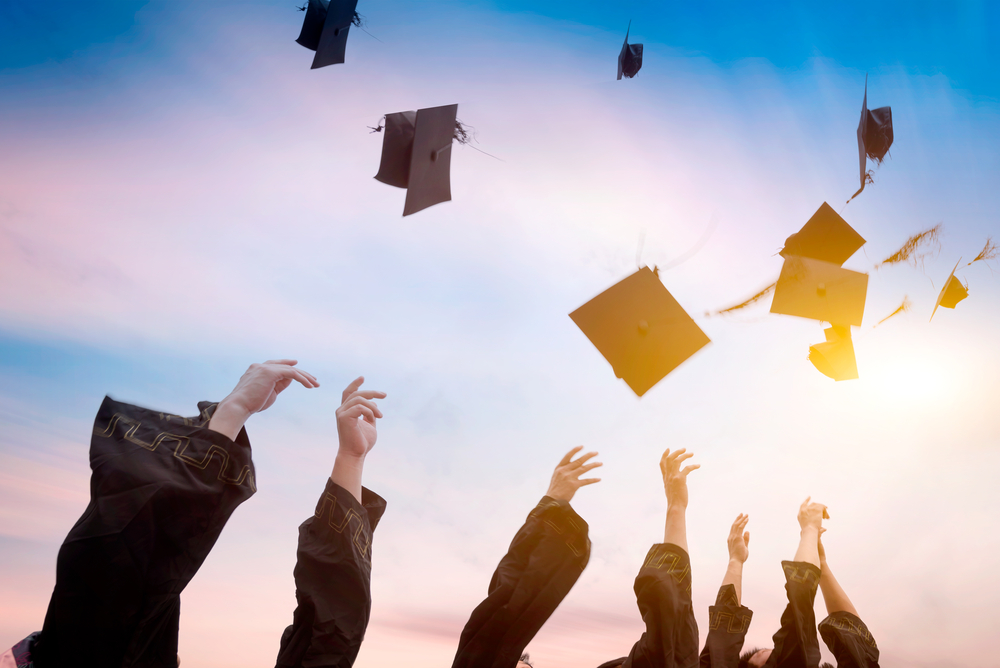 10. My parents both work and our family's annual income is relatively high. Will I qualify for any aid?
You certainly will. To receive student aid from the federal government that you don't have to pay back, such as grants and scholarships, you will have to show financial need. But anyone who completes the Free Application for Federal Student Aid (FAFSA) qualifies for at least two forms of non-need based aid: the low-interest Federal Direct Loan and Federal PLUS Loan. Depending on your choice of college, you may qualify for additional types of aid.
Too many families mistakenly think they won't qualify for aid and miss out by failing to apply for it. You must complete the FAFSA to qualify for federal, state and institutional (college specific) aid. Since many college grants are given on a first-come, first-serve basis and since the form is free; apply every year as soon as possible starting January 1 at fafsa.ed.gov.
For help filing the FAFSA, attend one off 3Rivers' FAFSA Friday Open House events held every January, February, and March. Email us for more FAFSA Friday Open House info.
9. Where and how do I find scholarships?
College costs keep rising and many families face the challenge of how to pay. It is estimated there are over three billion dollars in scholarship and grant aid available. It is money that does not have to be paid back and a great solution for part of your financing needs. Scholarships are usually merit-based and can come from a variety of resources – such as private or non-profit businesses and organizations.
Start by researching scholarship opportunities, application requirements and deadlines. How? Go online and utilize a free reliable source to obtain information about the types of scholarships for which you might qualify. Speak to your high school guidance or career counselor – they will be a great resource. Ask members of your family – many employers offer scholarships.
Check your local colleges, heritage and professional organizations, community businesses, religious organizations (churches, temples) and civic groups. Above all - avoid scam companies that claim they can guarantee scholarship money or exclusive information. Research and find your own information. Start your scholarship search early – see the below list of scholarship search sites. Look for free scholarship searches sponsored by organizations committed to excellence and equity in education.
Once you have a list of scholarships to which you want to apply, completing the application, usually including an essay, will take time. In your applications, promote the things about you that make you unique – strength in athletics, the arts, academics or volunteerism. Tailor each scholarship application according to these strengths. Apply for as many scholarships as you can. Receiving scholarship money is a numbers game, the more scholarships you apply for, the better your chances of winning. Don't become discouraged if you've applied for scholarships without hearing anything back - stay focused and keep applying!
Once you have completed a scholarship application, if you have questions, you'll need to contact the actual scholarship sponsor – not the websites listed above. If you are chosen as a scholarship winner, the scholarship sponsor will contact you directly. Once you have completed the FAFSA, you may be eligible for grants and scholarships from the federal government, your state government, or your college. You can discuss FAFSA related student aid with your college financial aid office.
8. If I am already in college, are there still scholarships available?
Yes, there may be. You could still qualify for non-college related scholarships as detailed in the previous answer. But always check with your college financial aid office. Further college related scholarships or work study may be available.
7. Do I and my parents have to have this year's taxes done to complete the FAFSA?
No. On the FAFSA, you are required to complete financial information, including balances of savings and checking accounts – as well as information from tax forms. But you and your family can use income records for the tax year prior to the academic year for which you are applying. For example, if you are filling out the academic year 2015- 2016 FAFSA, you will need 2014 tax information. If your tax returns have not been filed by the time you are filling out your FAFSA, you can estimate the amounts, basing your estimates on the prior year's tax return.
Then after you file your taxes, you can log back into the FAFSA and update your estimated information. If you have filed your tax returns before starting your FAFSA, utilize the online IRS Data Retrieval Tool (IRS DRT). It is available if you filed your taxes electronically in the prior two weeks or if you filed by paper prior to eight weeks. The IRS DRT takes you to the IRS website, where you transfer information from your tax returns into your FAFSA.
6. The information we listed on our FAFSA was using last year's taxes. Our financial situation has changed. Is there anything I can do to qualify for more aid?
Yes. Depending on where you are in the financial aid process there are different steps to take. First, contact college financial aid office, either for the college you are attending, or those to whom you have applied, and tell them your family's situation. If the change to your family's income significantly changed since your prior year tax returns were filed – you can update your FAFSA. Within the FAFSA there is a function called the "Income Estimator" to help estimate adjusted gross income (AGI).
After you file your taxes, you'll need to log back in to the FAFSA and, using the Income Estimator, correct any estimated information that was wrong. Colleges will discuss with you any possible additional aid depending on the change to your AGI.
Click here for more information.
5. Do I have to know what school I am going to attend to complete my FAFSA?
No. But when completing the FAFSA - you must list at least one college to which your information will be sent. Colleges you list on your FAFSA will automatically receive your FAFSA results electronically – and use those results to determine the types and amounts of aid you may receive. On the FAFSA, list your first choice college first, second choice second, and so on. You can list up to 10 schools on FAFSA on the Web or up to four schools on a paper FAFSA. You can later add more schools to your FAFSA.
Click here for more information.
4. I don't understand my award letter and don't agree with the money it says I received from my school - what can I do?
Your financial aid award letter lists the details of your financial aid package. This will be a collection of different types of financial aid from multiple sources, all intended to guide you regarding your ability to pay, your designated expected family contribution (EFC) and the college's cost of attendance (COA). The total dollar amounts in your award letter are based on your financial need, calculated to be the difference between COA and EFC. When you receive the award letter, you will be asked to return a signed copy in which you accept or reject each source of financial aid. If you don't agree with the award outlined in your letter- your first step is to contact your college financial aid office to speak to someone directly about your award.
At most colleges, you may appeal the award-but each college has its own appeal process. Typically a college will only agree to an appeal if your family's financial situation has changed significantly since you filed your FAFSA or if your FAFSA did not adequately reflect some unusual aspect of your financial situation. Some examples of these changes are:
Loss of income through unemployment or underemployment for eight weeks or longer
Divorce or separation after filing the FAFSA form
Death of spouse or parent
Unusual expenses related to special education needs of siblings
Medical expenses not covered by insurance
Change in student's off-campus living expenses
In an appeal process, you will likely have to send the college a written explanation and supporting documentation detailing your situation, and your information will be subject to a verification process. Examples of supporting documentation include a statement of unemployment and/or termination of benefits, copies of medical bills, or an updated federal tax return.
Some things to note:
Each college's award process and award letter is unique. There is no standard format for award letters, making them difficult to interpret and to compare and contrast between colleges.
If you reject part of your award package, such as a federal direct loan, the college is under no obligation to increase other aid to compensate for that dollar amount.
Financial aid award letters provides information covering just one academic year. Your COA will probably increase every year, and may be 20% to 25% higher by your senior year. Your cumulative debt at graduation will typically be about four to five times freshman year debt.
3. If I'm employed (student), will it affect my aid?
It may, but only to a degree. While your income is taken into consideration, it is only one of many factors and will not automatically prevent you from getting federal student aid. Each college has a unique method of determining your family's ability to pay for education. They will consider the data from your FAFSA and how the federal government calculated your expected family contribution (EFC). Their differing methodologies will result in diverse assessments of your family's ability to pay, and hence a unique determination of financial need will result from each college.
2. What is the best way to graduate with little to no debt?
Plan ahead. When preparing for how to pay for college, look at your family's financial situation to determine how much of your savings can go towards paying for a portion of your estimated college expenses. Then research and apply for free money, scholarships, that you will not have to pay back. Choose a college that is right for you but one you believe you can reasonably afford.
Complete the FAFSA and utilize as much free money (federal work study, scholarships/grants, etc.) as possible, then as much cheap money (Federal Direct Student Loans) as needed. Utilize your college's payment plan program and pay as much as you can interest free each month. If a gap remains in your financing, consider a Federal PLUS loan or an Undergraduate Private Student Loan.
1. Who is responsible for paying back student loans - parent or student?
For student loans – either a Federal Direct Student Loan or an Undergraduate Private Student Loan from 3Rivers – the student is responsible. For private student loans, it is likely the student will have a co-signer on the loan as well. Even so, the student is responsible for paying back the loan.
For the Federal PLUS loan, a loan taken out in a parent's name to help finance a student's cost of education, the parent is responsible for paying back the loan.