The Student Loan Debt Relief Application is Now Open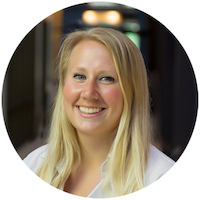 Wednesday, October 19, 2022
College
The One-Time Student Loan Debt Relief application is now live! It's a fast and easy application, and should take you less than five minutes to complete. Here are some things to know about the Student Loan Debt Relief Plan, qualifications, and application.
Key things to note about the debt relief plan:
The US Department of Education is providing up to $10,000.00 in student loan cancellation for non-Pell Grant recipients and up to $20,000.00 in student loan cancellation for Pell Grant recipients.

In order to qualify, your 2020 or 2021 tax year annual income must have fallen below $125,000.00 for individuals or $250,000.00 for married couples/heads of households.

Student loan debt relief is available only for Federal student loans (including Parent PLUS and Grad PLUS loans).

The deadline to apply for the one-time student loan debt relief program is December 31, 2023.

Borrowers currently employed by non-profits, military, federal, state, tribal, or local government may be eligible to have all of their student loans forgiven through the Public Service Loan Forgiveness program. For this program, borrowers are REQUIRED to fill out an application by October 31, 2022.
Information needed to apply:
First Name
Last Name (including any previous last names provided to the US Department of Education)
Social Security Number
Date of Birth
Phone Number
Email
Beware of student loan debt relief scams:
Student loan servicers will NOT be actively calling you to apply for debt relief. If you're contacted by someone claiming to be a servicer or another party who states they can expedite your application, get you more debt relief, or promises something else, it is likely a scam. Check out our recent blog post for more information about student loa n scams and what to look out for.
Questions?
We're always here and happy to help! Give our Youth & College Support Team a call at 260.490.8328 ext. 8265 or email us with any questions you may have.