Thrifty Thursday: 10 Creative, Thrifty Ways to Recycle & Reuse Household Items
Thursday, March 26, 2015
All Your Money
This article originally appeared on Money Crashers, authored by Casey Slide.
My husband and I really enjoy learning new ways to reuse things around the house. We try to be creative and innovative in our ongoing efforts to reuse, and also have fun with it.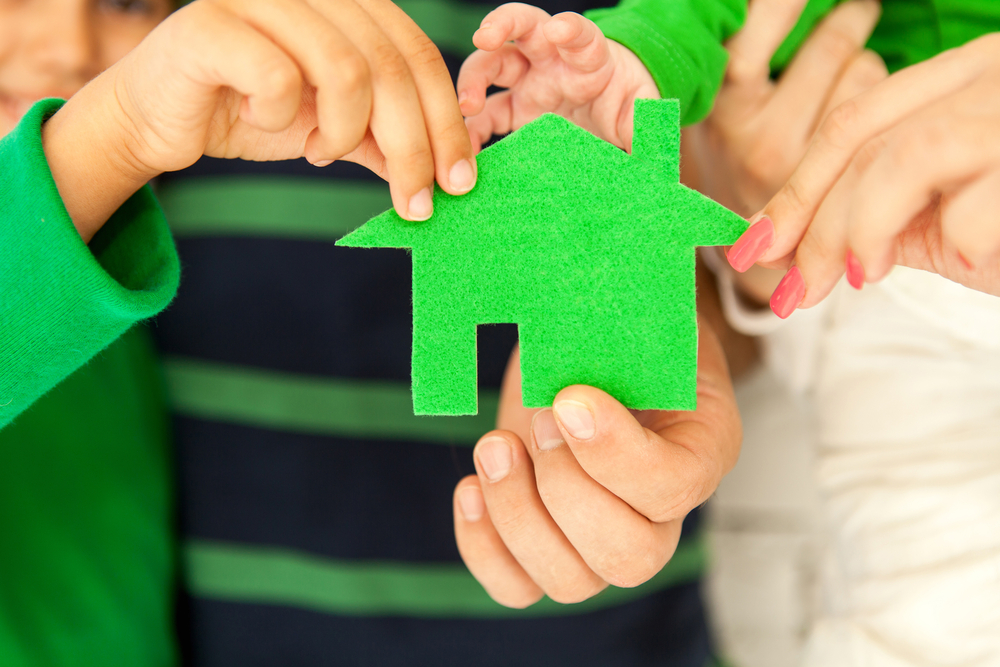 Here's why we do it, and 10 easy ways you too can start using less, and reusing more:
Why Reuse?
Saves Money
This is obvious, but keep in mind that how much you save depends on what you are reusing, and how consistent you are with it. Some projects may only save you a few dollars a month. The key to more substantial savings is to reuse several things and stick with it. The savings will add up.
Less Trash
The amount of trash that goes into landfills is mind boggling. Even though we reuse whenever possible, my family throws out at least a bag of trash a week – multiply that by tens of millions of households. Reducing your trash will also save you money if you pay for trash pickup. Many services charge by how much they have to haul each month; the less you trash, the more you save.
Creative Outlet
The challenge of transforming everyday stuff that has run its course into useful or decorative objects really makes you flex your creative muscles! This means it's an ideal family activity, and an antidote to work and life stress.
10 Household Items to Reuse
1. Shower Water
While you are waiting for the shower to warm up, gallons and gallons of water flush down the drain. Instead of wasting that water, put a bucket in the shower to catch it and then put it to use elsewhere. You can use it to water houseplants or your garden, wash dishes, or for hand washing clothes. You can do the same thing in your sink with an empty milk jug. This is a great way to save money (and resources) by conserving water!
2. Toilet Paper / Paper Towel Rolls
We have wires all over our house – behind the TV, behind the computer desk, and hanging down from various electronics. Not only does it look chaotic, it is dangerous for my dogs and baby. To organize things a bit, I stuff the wires into toilet paper or paper towel rolls to keep them tidy.
3. Butter / Yogurt / Sour Cream Containers
Instead of buying storage containers for leftovers, wash out used food containers (such as those for butter, yogurt, or sour cream) and use them instead. The smaller containers are the perfect size for storing individually portioned leftovers, ready to grab for lunch the next day. This is a reuse that can save you money and calories! It's another step to help you lose weight on a budget.
4. Plastic Bags
As you may or may not know, plastic bags are in most cases not recyclable. Many pet owners reuse plastic bags to pick up and dispose of pet waste. If you do not have a pet, donate those plastic bags to dog parks. They never seem to have enough!
5. Wine Corks
A great friend of mine made me a wine cork board to hang on my wall for me to stick notes and pictures on. She made it entirely from wine corks that she had saved. I love it!
6. Dryer Sheets
An easy and inexpensive way to freshen up a room or drawer is used dryer sheets. Instead of buying a plug-in or a scented candle that has to be replaced often and costs money, lay used dryer sheets in the room or drawer that needs freshening, and replace them each time you do a load of laundry. I did this in the room where I keep my dogs, and it really helped with the dog smell.
7. Tissue Boxes
Do you ever need a trash receptacle in your car? Or how about a place to neatly store those plastic bags that you use to clean up after your dog? An empty tissue box fits the bill.
8. Blankets / Towels / Clothes
My dogs are really spoiled and like to sleep on soft, cozy beds. So whenever I have some sort of soft material that is too old to use anymore, I give it to my dogs. Again, if you do not have a pet, consider giving your old blankets and towels to a pet shelter, where they are always appreciated.
9. Oven Heat
On a chilly night, keep your oven cracked open as it cools down after you are done making dinner to heat up the kitchen. Otherwise, that heat that has already been generated will go to waste. Every little bit will help to reduce your utility bill and make your home more energy efficient.
10. Coffee Grinds
Did you know that the main ingredient in commercial cellulite creams is caffeine? Instead of buying expensive lotions, reuse your coffee grinds! Rub the used grinds on the affected area, and the caffeine will help increase circulation which helps tighten and smooth the skin. The grinds also act as an exfoliant. This is obviously a different type of coffee recipe than what you may be used to, but it works!
Have you used any of these tricks? Other than the standard list of recyclable household items and materials, what else have you uniquely reused around your home?
See original article on Money Crashers.
You might also like: 12 Ways to Save Money by Going Green | Upcycle Old Clothes & Save Money | 5 DIY Household Cleaning Products | Over 30 Ways to Restore, Repair & Re-Do Any Piece of Furniture | How 3Rivers is Going Green