Thrifty Thursday: 10 Ways to Transform Your Kitchen for Under $100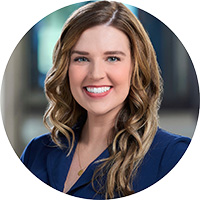 Thursday, August 18, 2016
All Your Money
It's long been said that the kitchen is the heart of the home. Whether you've just moved into a brand new house or are celebrating 30 years in your home, whether you have a large and spacious kitchen or a tiny, awkwardly laid-out kitchenette, there are plenty of ways to breathe some new life into this important, centralized space - and it doesn't always require a lot of money or time to make a big difference.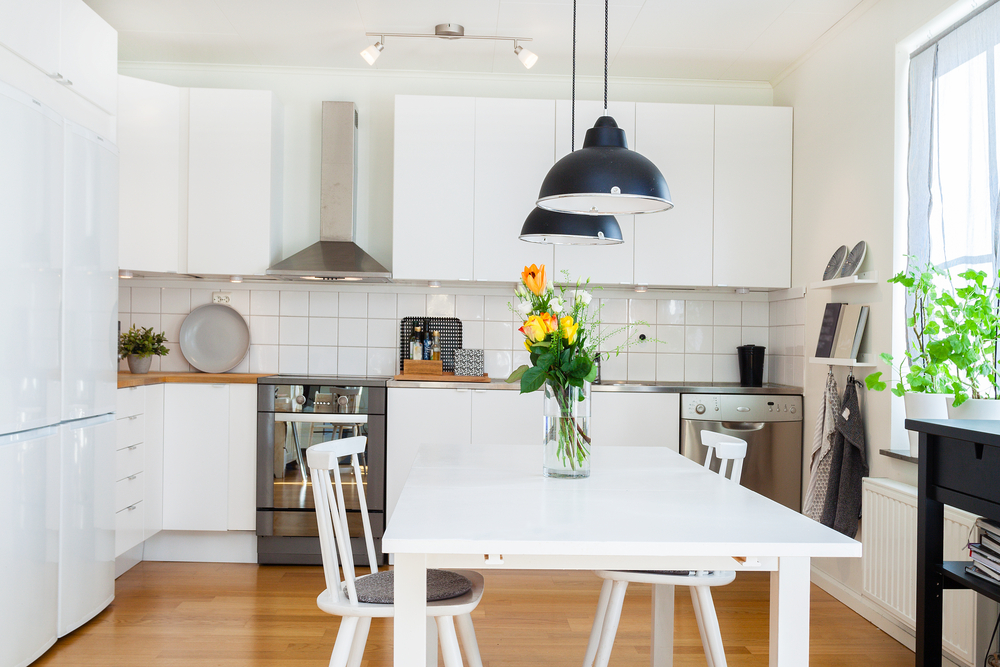 Here are ten budget-friendly ways to consider freshening up your kitchen, that could cost you $100 or less.
Give it a deep clean.
One of the cheapest things you can do to transform your kitchen is to give it a thorough cleaning. We're not talking simply wiping down the countertops here. Open all of your cabinets and drawers (yes, even under the sink and the junk drawer!) and get organizing. Pitch any expired foods, scrub the inside of the refrigerator, and rework how you have items stored if needed. Clear clutter from the countertops and the top of the refrigerator (get rid of all of the stuff hanging on the refrigerator, too.) Wipe down all appliances - including the stove, dishwasher, and microwave. Run drip pans, burner plates, the microwave plate, spoon rests, and sponges through the dishwasher. Vacuum and mop (take the time to move the stove and fridge when doing so), wipe down walls and cabinets, and clean windows. A kitchen can get out of control, quickly - and sometimes we don't even notice it until we start tackling the mess. With a little TLC, it'll feel like a whole new space!
Cost: $0
Replace basic accessories.
Toss out any old, worn, or stained hand towels, potholders, and small rugs, and replace them with new pieces. This will instantly make your kitchen look cleaner and more up-to-date.
Cost: $25-50
Apply a fresh coat of paint.
There's nothing quite as powerful as a fresh coat of paint when it comes to updating a room. Even if your walls don't need it, take a look at the cabinetry, trim, or even the ceiling. Looking a little worn-in or dingy? Apply a clean, bright white and the look of your kitchen will change instantly.
Cost: $35-100
Update hardware.
Nothing dates a kitchen more than the hardware on the cabinets and drawers. Even if what you've got is in good shape, it may not match the style you're going for. If you like the looks of it, but it's looking a bit worn, consider freshening it up with a coat of spray paint. If you just don't like the look of your current hardware at all, consider replacing it. Save money by leaving the hinges on, and just swapping out the knobs and pulls.
Cost: $25-100
DIY a new backsplash.
Whether you're stuck with an outdated vinyl backsplash, no backsplash at all, or something in between, replacing whatever you've got going on can make a big difference. Consider a DIY solution. There are plenty of ideas for renters who need a removable backsplash and affordable, easy-to-install options for homeowners who want something permanent.
Cost: $50-100
Open it up.
Open shelving is all the rage, and nearly any renter or homeowner can give it a go. If you can't afford to demolish your existing cabinets to hang brand new open shelving, consider simply removing the doors of some of your cabinets to expose plates and glasses, or to display collections or other decorative pieces. If you do have the space and want to incorporate them, you can buy or DIY floating shelves on a budget, too.
Cost: $0-$100
Install a new light fixture.
Much like outdated hardware, many kitchens suffer from decades-old light fixtures that just don't work with today's trends. There are plenty of affordable, brand new light fixtures out there, and you can even DIY your own if you don't come across anything you like at the right price! If you don't see a need to replace your overhead light(s), consider adding string lights, a small lamp, or even candles to add a little extra warmth to your space.
Cost: $25-$100
Add layers, patterns, and textures.
Is your kitchen one giant blob of white? Or have you stuck to the same two or three colors when choosing your decor? Mix it up by adding varying shades of your go-to colors, and pay extra close attention to interesting patterns and textures when buying things like curtains, rugs, and knick-knacks. Don't be afraid to go bold and try a large area rug or DIY your own curtains!
Cost: $25-100
Give the floors a new look.
If simply adding a rug or two isn't enough to freshen up (or disguise) your worn, outdated floors, consider totally redoing them. Depending on how much space you need to cover and which method you choose, this can be done affordably! Try painting them or covering them with budget friendly and easy-to-install peel-and-stick vinyl.
Cost: $25-100
Fill it with life.
Literally. Even a kitchen that's already updated with the latest trends can benefit from bringing in a few houseplants. There are many that help to purify the air and any kind will add a pop of color and happiness to your space. Try growing a few herbs to have at-the-ready when you're cooking near the window. Plants not your thing? Buy a cheap bouquet of flowers and toss them in a vase on the kitchen island. Additionally, consider bringing your kitchen even more to life by opening blinds to let the light pour in during the day, having a radio or record player in it - or nearby - to stream music while you bake or do dishes, and having a candle, essential oil diffuser, or scented wax melting device in place to fill the room with great smells, even when nothing's cooking.
Cost: $0-50
Planning an even bigger kitchen renovation? Consider taking advantage of a HELOC, which allows you to use the equity of your home to cover the expenses. | Learn more.