Thrifty Thursday: 30 Ways to Repair, Restore + Redo Any Piece of Furniture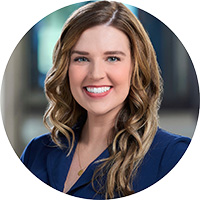 Thursday, April 30, 2015
All Your Money
Furniture: One of the most costly necessities in our homes. We invest a lot of time, thought, and money into important pieces like our sofas, mattresses, and dining room tables. So when a nick there, a rip there, a busted spring, or another broken thing happen, it's easy to feel angry, overwhelmed, and stressed about the cost of repair, or worse, a replacement.
But before you call in the professionals or head to the store to buy a new piece, consider a DIY fix or update. It might just save you hundreds of dollars. In addition, for furniture items that you get for a steal (we love Ikea!) but are lacking in looks, a little budget-friendly craftiness can go a long way.
Check out these tips from Apartment Therapy to get your furniture in tip-top - and aesthetically pleasing - shape!
Restoration How-To Ideas
• How To: Restore A Fiberglass Shell Chair
• How To Cover Up Dings in Wooden Furniture
• Glue it Right: The Secret to Super Strong Wood Glue
• Use Coffee Grinds To Cover Furniture Scratches
• Touch-Up Wood Markers by Sharpie
• How To Get Mouse Pee Out Of Particle Board
• Fresh Start: DIY Dressers & Side Tables
• 10 Ways to Customize Ikea Furniture
• How To: Restore Thrift Store Furniture
Good Questions
• Good Questions: How To "Firm Up" a Couch?
• Good Questions: Sofa Button Repair Tips?
• How Do I Repair a Tear in My Leather Sofa?
• Good Questions: Do Leather Repair Kits Work?
• Good Questions: How To Remove Mold From Wood Furniture?
• Good Questions: How To Repair Broken Dresser Handle?
• Good Questions: Could I Reupholster an Eames Lounge, Too?
• Good Questions: Restore Grandma's Chair or Let It Go?
• Good Questions: Auto Body Paint Job for Furniture?
• Good Questions: How to Safely Refinish an Enamel Topped Table?
Before + After Furniture Inspiration
• Before & After: The Pretty Painted Sofa Makeover
• Repair & Refresh: Fixing Up a Washstand
• Before & After: Vintage Metal Furniture Rescued
• Before & After: Painted Upholstery Chair Makeover
• From Start to Finish: Accent Chair Makeover in a Weekend
• Before & After: Denese's Sunny Table Makeover
• Before & After: My Dramatic Table Overhaul
• Blissful Blue Magic Makeovers From Style North
• Before & Afters by Eddie Ross
• Before & After: Mid-Century Dresser Repainted
• Before & After: Chalkboard Table